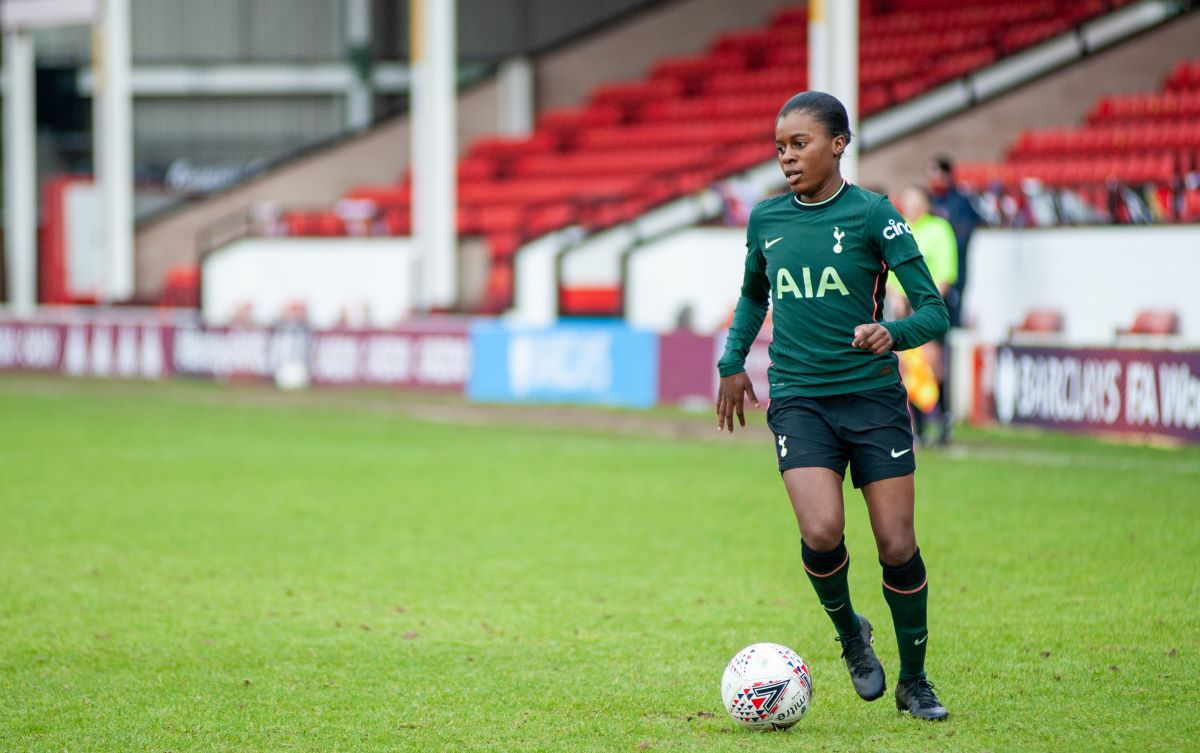 Jessica Naz has signed a new contract with Tottenham Hotspur Women which runs until June 2022, with the option to extend for a further year.
The 20-year-old attacker missed last season due to an ACL injury sustained during the summer of 2019 but made her comeback in December 2020 and is now back to full fitness.
Naz told tottenhamhotspur.com: "I'm thrilled to sign a new contract and, in a way, it comes as a bit of a relief as well.
"During my rehab, I didn't want to put any extra pressure on myself or think about my future – my priority was getting back to fitness. Now my future has been decided and I'm getting minutes, my focus is on getting back to the level I was at before my injury.
"When Rehanne [Skinner, Head Coach] came in, it was another boost for me because she's seen me perform at my best with England at the [U-19s] Euros in 2019, so she knows what I can bring to the team and is challenging me to get back consistently to my previous level."