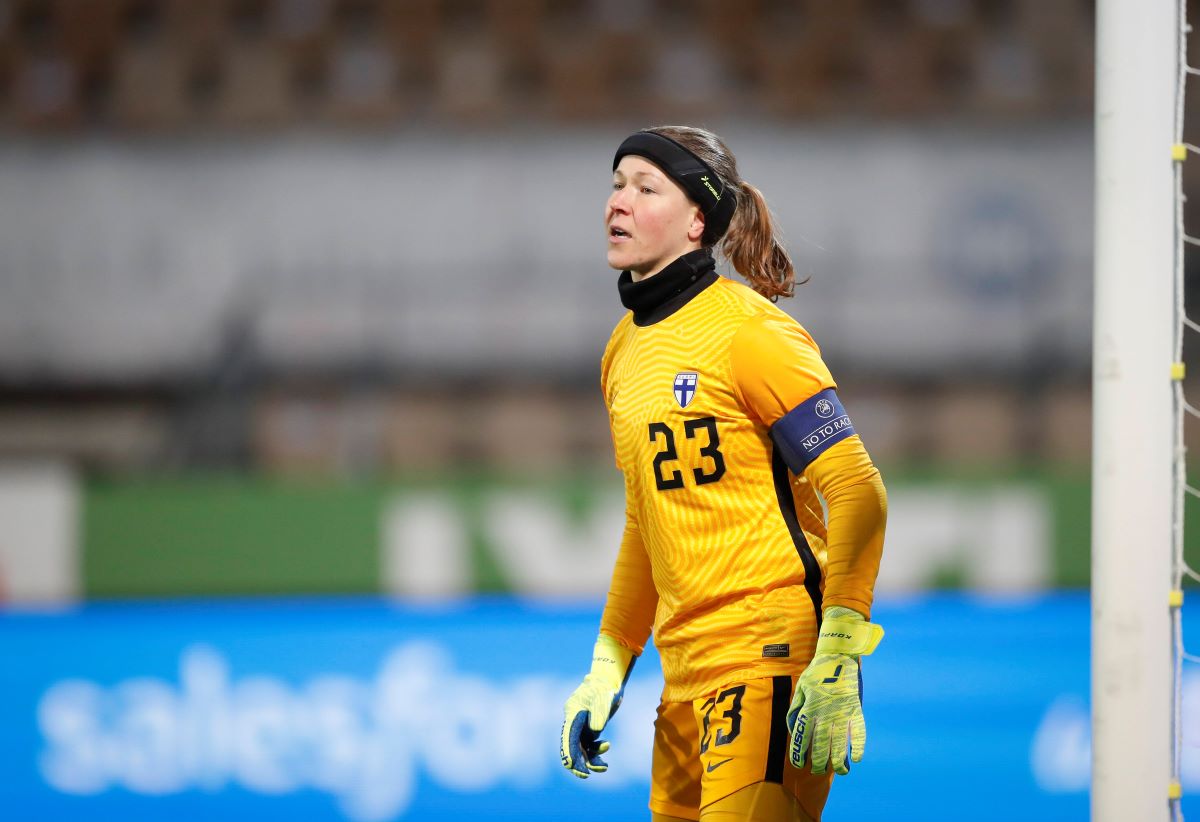 Tottenham Hotspur Women have signed goalkeeper Tinja-Riikka Korpela and midfielder Maéva Clemaron, both until 2022 with the option to extend for a further year.
Korpela has 98 caps for Finland and the 35-year-old includes LSK Kvinner and Bayern Munich among her former teams'
Korpela told tottenhamhospur.com: "I'm very excited to join Spurs, such a big and famous club. I hope to use my experience from different clubs around Europe and the Finnish national team to help the squad achieve our targets. It's the everyday quality of work that will take us to where we aim to be and I'm very much looking forward to taking part in that!"
Head Coach Rehanne Skinner said: "We're really pleased to have 'Tinni' with us. She has gained a significant amount of experience both domestically and internationally, and played a huge part in Finland's qualification for the Euros next year, which is very exciting for them. She is a hard-working, diligent professional who has played in different countries, enabling her to bring a breadth of experience and knowledge to her game. She's going to add some strong competition to our goalkeeping department and we're excited to have her on board."
Clemaron, who chalked up over 100 games for Saint-Etienne before joining FC Fleury 91, has five senior caps for France and was part of their 2019 FIFA Women's World Cup squad.
Clemaron said: "I'm really happy and excited to join Spurs, a top club in England that is known throughout Europe and the world. The most important thing for me was the project that the club proposed to me and the objectives that Rehanne Skinner has explained, with her visions for the team going into the future. The opportunity to play for Spurs is a really good one and a great challenge for me. Spurs are progressing well and will only get better and better on the pitch, so I'm very excited to join and work with everyone in order to help the Club reach its targets."
Skinner commented: "I'm delighted that Maéva has joined us. She's a very experienced professional and having watched her a number of times over the course of the last couple of seasons in the WSL and in her appearances for France, I feel she will bring consistency and additional quality to complement our midfield. Her tactical understanding of how she can link our back four into our midfield will give us some real balance – she's going to help us shore up that area even more and I'm looking forward to working with her."