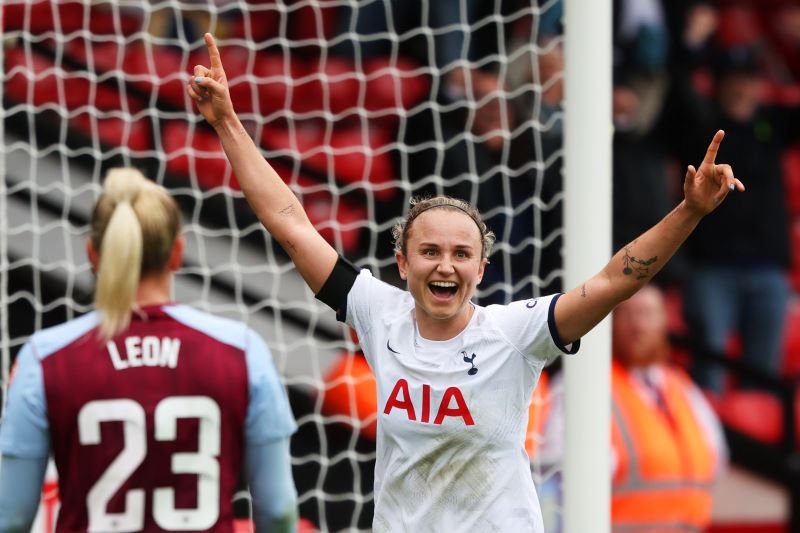 Tottenham Hotspur head coach Robert Vilahamn believes that record signing Beth England and current Barclays WSL top scorer Martha Thomas could feature alongside each other once England is back to full fitness.
Lionesses forward England was pivotal in Spurs avoiding relegation in 2022-23, scoring 12 times in the WSL following her January move from Chelsea, but she has been sidelined at the beginning of the new season after minor hip surgery.
A summer signing from Manchester United, Scotland international Thomas has been the league's outstanding attacking player so far, with six goals from four games.
As England edges nearer a return to match involvement, some may be wondering how Vilahamn plans to accommodate two key, central strikers, given that Spurs currently deploy just one, with Celin Bizet and Jessica Naz taking up the roles out wide most recently.
Both England and Thomas have joined the club in search of greater opportunities to start, with Thomas recently citing the much-needed backing for her ability as the principle reason for her sensational form.
In Vilahamn's press conference ahead of this Sunday's home game with Everton (2pm kick-off), the Swedish coach was asked by She Kicks whether it is a welcome dilemma to have two potential focal points available in the near future, and if a formational change is possible.
"If you look at Beth England before, she was a nine, Martha now, she's a nine, so if you just look at it, they will compete against that position," he began. "But I'm quite flexible in my way to find new roles for players, so I'm quite sure that I'm going to find a way for them to play at the same time."
"I'm having a plan for it. It's more like I don't want to stress Beth to be back and push herself, we need her to be in really good shape, but of course, I have a plan.
"Good players can play together, and I can make sure it fits the way I want to play, so I'm kind of just waiting for that moment to play them both."
The former BK Häcken coach confirmed that England is currently the only player unavailable for selection, but added that last season's leading scorer 'was on the field today with football boots, running, so she's taking steps as well.'
One additional attacking option is, however, provided by the returning Ellie Brazil, with the 24-year-old available for the first time this weekend since suffering an ACL injury a year ago.
With Everton the visitors, Spurs are aiming to continue a superb start to Vilahamn's debut season that currently sees them in 3rd place, one point off the top after three wins from four games.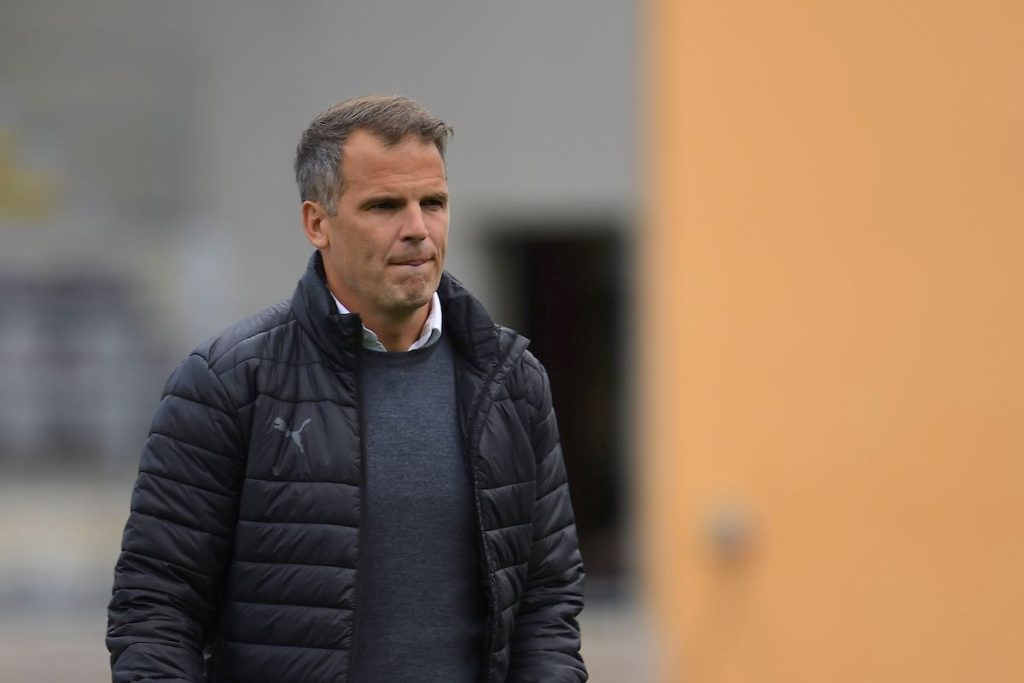 The uplift provided by the 40-year-old head coach has increasingly drawn comparisons with the impact of men's team boss Ange Postecoglou.
Vilahamn shared an update on how he has been taking to everyday life in England, four months after his appointment on a two-year contract.
"I'm trying to be with my kids as much as I can, and explore England. Now the weather's not the best, but I think I have a lot to explore and meet people here, so I'm trying to go around London and get the whole picture of that city – it's a big city, so it takes time!
"It's a lot of accents in this country, and it's a lot of new words for me, so I'm learning that! I'm also trying to learn how it is to have kids in this country, going to public schools in England with school uniforms and everything.
"My wife moving here as well and trying to get a new job; she had a great job in Sweden, so it's a big difference for that. But the football is the easy way, because I coach in the way I know how to do it, but life around England is different to Sweden.
"It's also very much developing for me, and I like to develop as a coach, and a person. I love it, I think it's a great country to live in.
"It's more what you want to do every day than being bored, because it's so much to do. It's a fun country to live in."