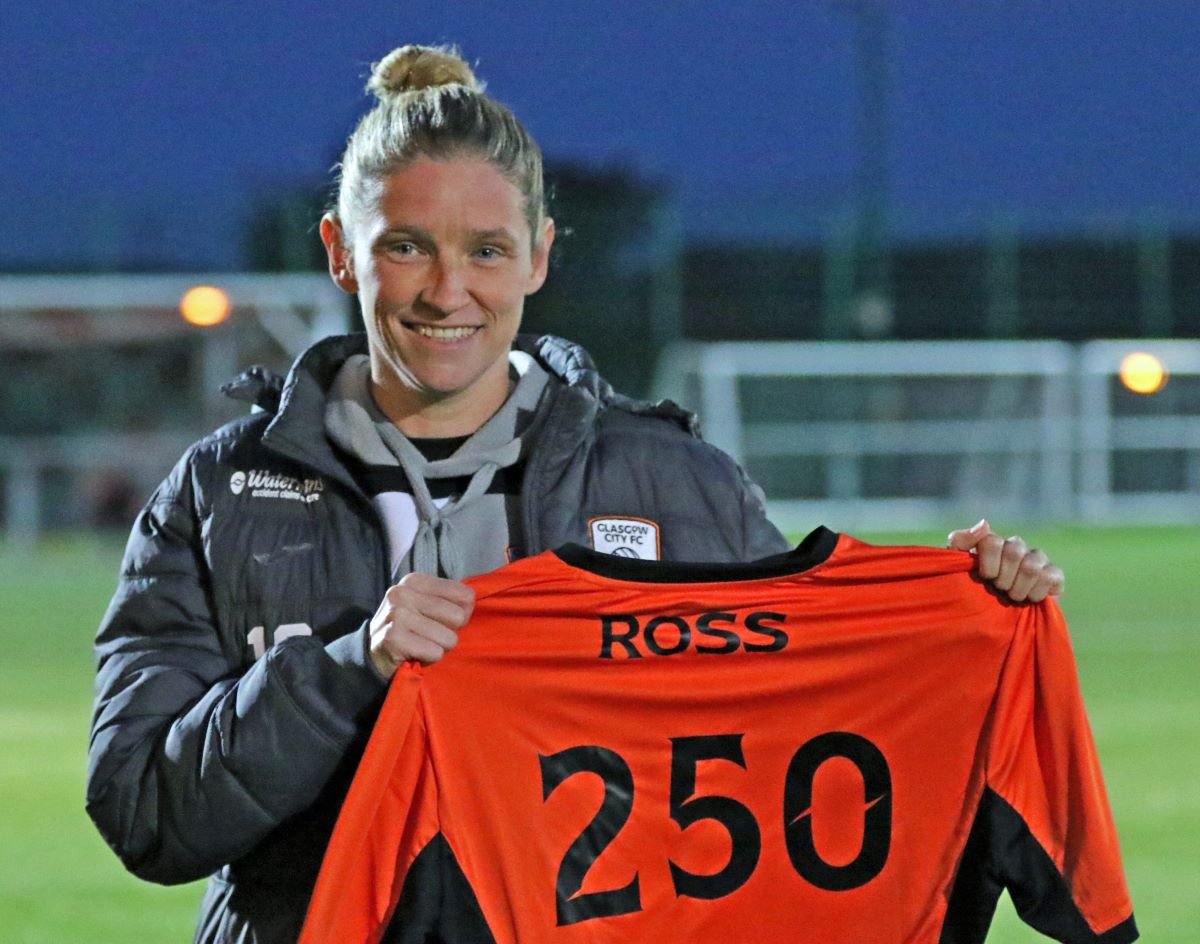 Leanne Ross will become Glasgow City Assistant Coach after calling time on her illustrious playing career with the Scottish champions.
Ross won 14 Scottish Women Premier League titles and is the only player to have been with Glasgow City throughout their historic run of consecutive league triumphs. Along with the league titles, Ross won six Scottish Women's Premier League Cups and seven Scottish Cups and retires as the most decorated Scottish player ever.
Peter Caulfield, who was Head Coach at City when Ross signed for the club, said: "I tried to sign Leanne Ross for a number of years before I got her to commit to Glasgow City. Although it took significant time for her to make the move I'm sure she'll say it was more than the right decision. She has embodied everything that's great about Glasgow City, with her professionalism, dedication, over many years, and the standards she set. Her enthusiasm and knowledge of the game was always great but has progressed over the years and she is more than suited to a coaching role and I am delighted this will be with Glasgow City and I'm sure she will excel, as she did as a player."
Ross helped City progress to the second round of the 2008-09 UEFA Women's Cup before a few years later, captained the club to the Last 16 of the rebranded UEFA Women's Champions League, the first time a Scottish side had reached that stage.
In 2015, Ross would score a penalty as City created more history on a memorable night in Airdrie which saw the club beat FC Zurich and progress to the Quarter Finals of the UWCL and Ross captained the side in the home leg, becoming the first player to captain a Scottish side, men's or women's, in the Quarter Finals of a European competition for over seven years.
Six years later, Ross would captain City again in the quarter-finals against VfL Wolfsburg in San Sebastian, after helping assist in the first leg and score a penalty during the shoot out against Brondby.
Jo Love, Lee Alexander and Hayley Lauder have been at City for large spells during Ross's time at the club and described the captain as "Glasgow City".
Jo Love: "Leanne is part of the bricks here at Glasgow City and we will miss her very much, both on and off the pitch. It's been a privilege to play, win and learn alongside her. It may be the end of an era but Learo will always remain a true leader, legend and friend. She won't always be Once City, Always City…. She IS City."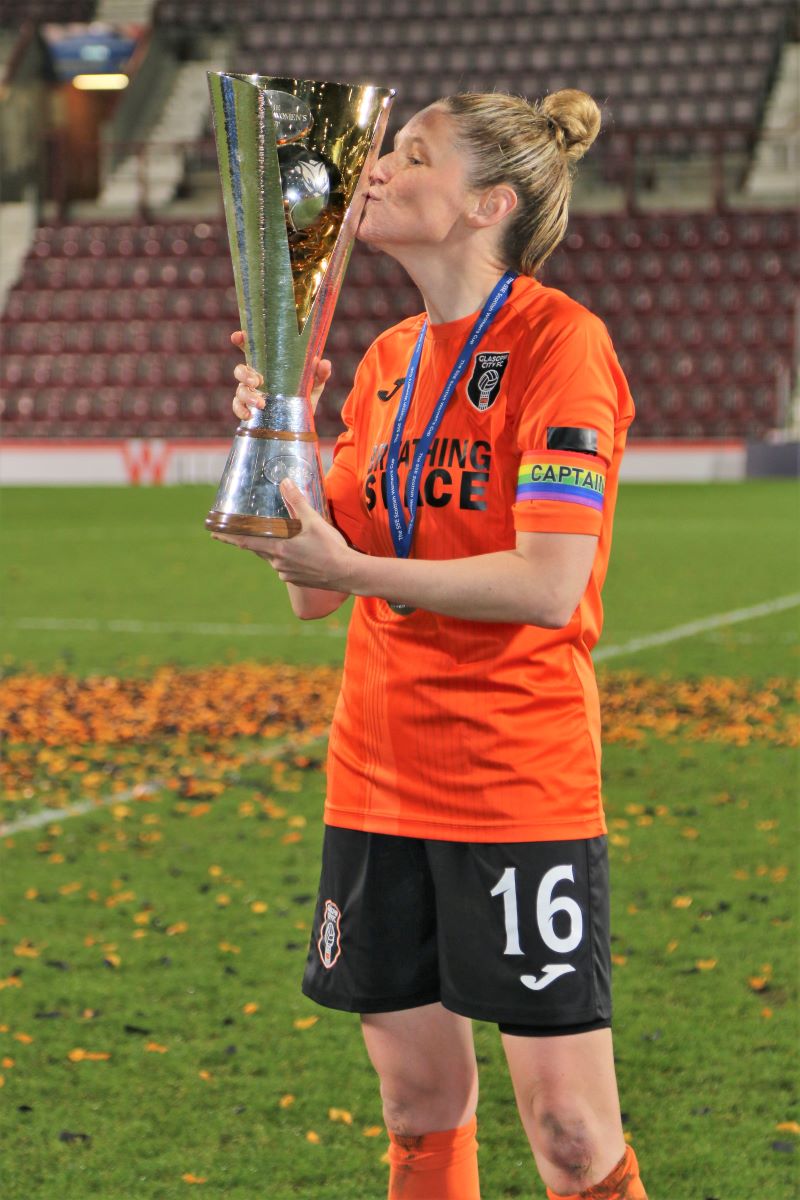 Lee Alexander: "Where to start, a true professional both on and off the pitch! The word legend gets thrown about a bit too loosely these days but it truly applies to Glasgow City's Learo!! She has been the main driver in setting the standards of the club and has been there for every single League title in a row. I've been in the wrong end of a few harsh conversations over the years(!), but her drive and
commitment to the club is what has made her a true leader on and off the pitch, that person you look to when it's going against you!
"A huge loss on the pitch especially as she has been set piece queen for the last decade!! Grateful to say that we have created some incredible memories and success over the years!! Enjoy your retirement Learo!"
Hayley Lauder: "What a player! A relentless competitor and one of the best on the ball. Leanne has set the standard for everything we do as players at this club and it's been an absolute pleasure to share some incredible moments with her."
Ross made 354 starts in total for the club, including over 50 in European competitions and is the club record goalscorer with 264 goals in all competitions, while her 54 goals during the 2010 season is also a record.
Leanne Ross commented on her decision: "It hasn't been an easy decision to call time on my playing career but I feel now is the right time.
"I have spent 14 happy and successful years at Glasgow City and have been privileged to have played with and captained so many amazing people and footballers. This club means so much more to me than just football, it has become my extended family. I have so many special memories and have made lifelong friends, it's a journey I wouldn't change for the world.
"I am excited to embark on a new chapter of my career and am delighted it is with Glasgow City, a place that I call home."
Club Co-Founder and Chief Executive Laura Montgomery, who played with Leanne for four years at City before her own retirement said: "Wow, where to even start with Leanne. Without question she is the most successful and influential player to ever pull on our jersey. What a tremendous career and one that to be honest will never ever be matched. She epitomises everything that makes our club great. She is an incredibly talented player, highlighted by her achievements at our club and 133 caps for Scotland, but more so, she is a leader, a winner, an icon of our game and one of a very small handful of players who have changed the landscape of the women's game for all the young girls starting out in the game today.
"On the pitch, she has played every single position for us, excluding goal keeper and she has played it almost better than any other player during her incredible career. She understands the game remarkably well, she leads, she encourages, she motivates, she demands. She will be an outstanding coach and I am delighted she will be in our dugout for many years to come."