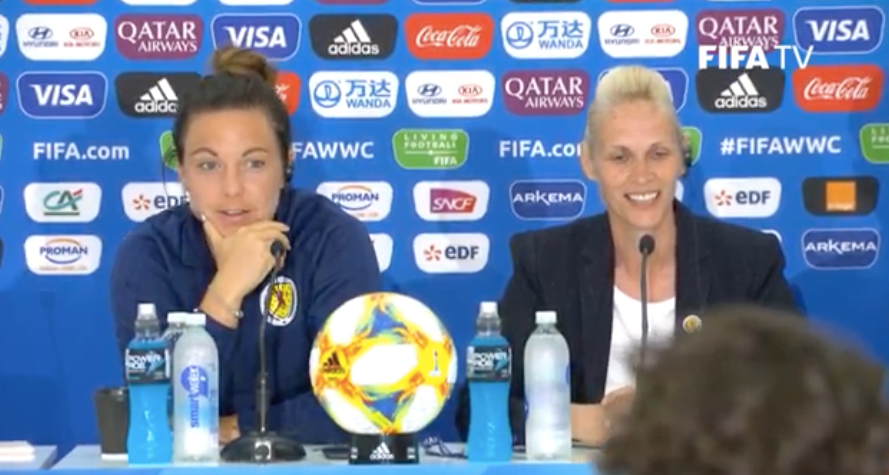 Shelley Kerr & Rachel Corsie were relaxed in their press conference yesterday, even having a chuckle and correcting the FIFA Media Officer when he introduced Shelley as 'England manager, Shelley Kerr.'
Here's a quick run down of the main points from Shelley's comments, heading into the game in a few hours (apologies for delay in posting, it's been a manic day or two!)…
On Scotland's preparations:
It's been quite relaxed. I'm a believer in that while the tactical work, performance analysis is going on, on giving the players a bit of downtime. So it's been a nice relaxing feeling.
On whether the lion's [Lionesses?] share of the pressure is on England?
100%. England are a formidable team, they are 3rd ranked. I'm really looking forward to it.
On whether she would take a draw:
So many variables. Pressure we have is the pressure the players put themselves under. We're hoping to the win the game. Any footballer and any coach goes into any game hoping to win it. It will be a tough, tough match but we're looking to get a good result.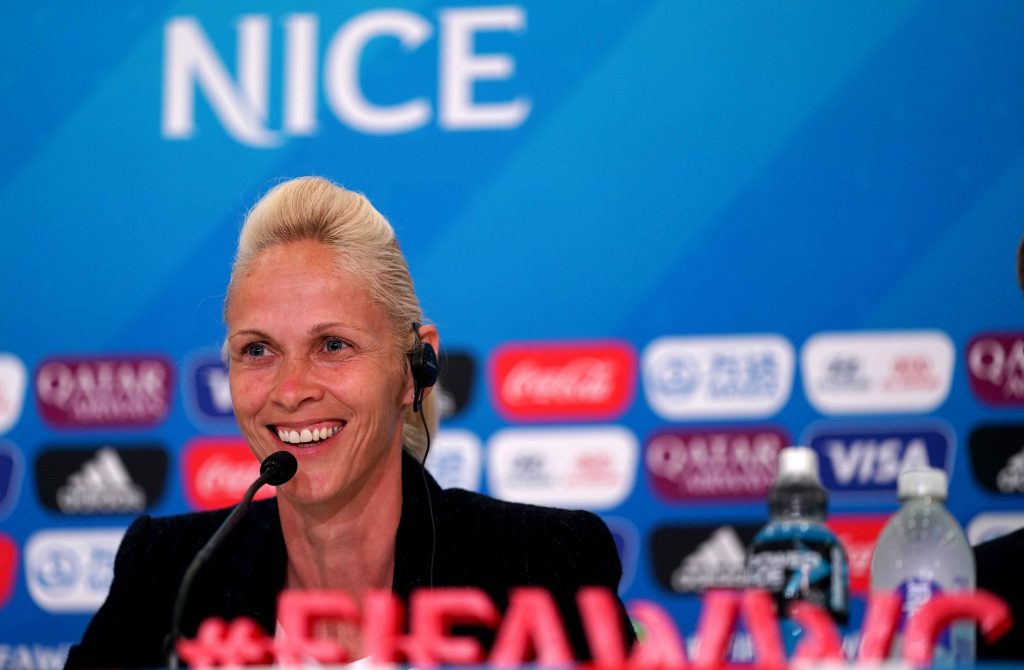 On her first cap for Scotland, against England:
Yeah in 1989 my first cap was against England. We lost 3-0 hoping for a better result tomorrow, of course. The journey that Scottish women's football has been on in that time is unbelievable. The whole country has been captivated by us getting here.
On what the target is:
We've made no secret that our target is to get out the group stages and to do that we have to win at least one game. As much as that is our target, it's going to be tough.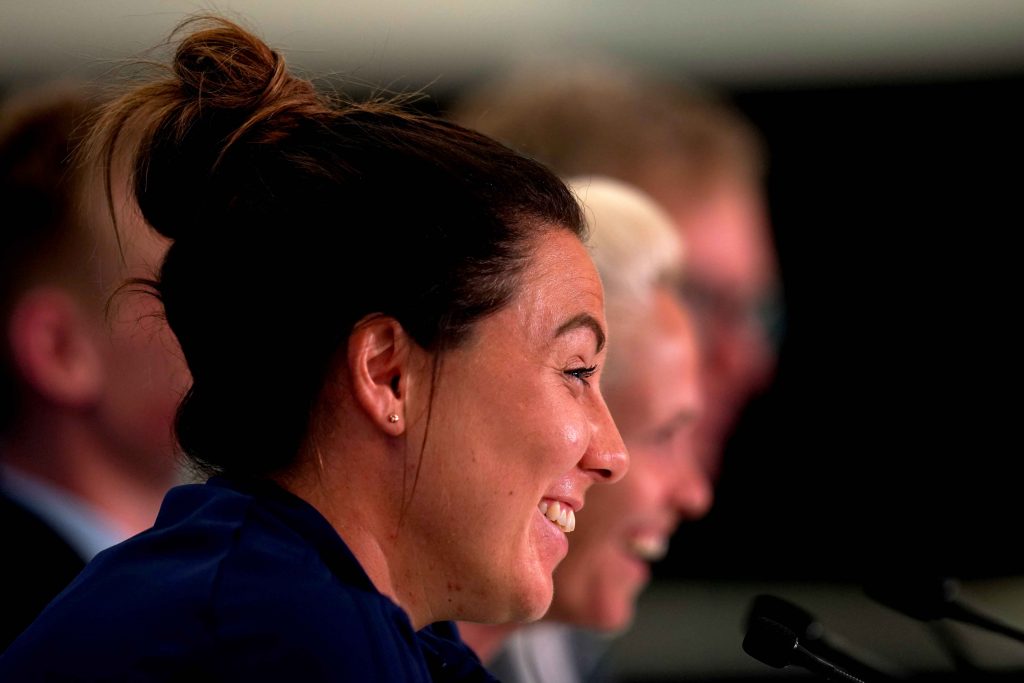 And here's Rachel's responses…
On what will it be like to lead your country out in a historic game, the first ever Scotland match at a Women's World Cup finals:
I've been asked that question the most over the past few weeks and to be honest it's hard to put into words. I think everyone in the squad feels a huge privilege to wear that jersey and a lot of those girls have been a part of that journey over the past 10-15 years. There's been a huge amount of growth and development and it means so much to each of the the girls to be here.
Everyone has been focussed since we met up as a group. For me, leading this group has been a privilege and also easy because everyone holds themselves accountable. There's a bigger leadership group that goes far beyond me. We're so together as a group and it's been so enjoyable.
On whether the Euros 2017 loss two years ago adds any added motivation:
The honest answer is no. There's been a huge number of changes in those two years. Shelley's come in, individuals have moved clubs, there's been a guy amount of growth development with the squad as a whole. It's a whole new tournament, the objectives have been set for us as a group. We know what we have ahead of us, we know we are asking of one another, we know what our responsibilities are and we are going to give it absolutely everything to do that. And we are going into every single match and give our best and hope that we can get what we need to get from every game in order to progress.