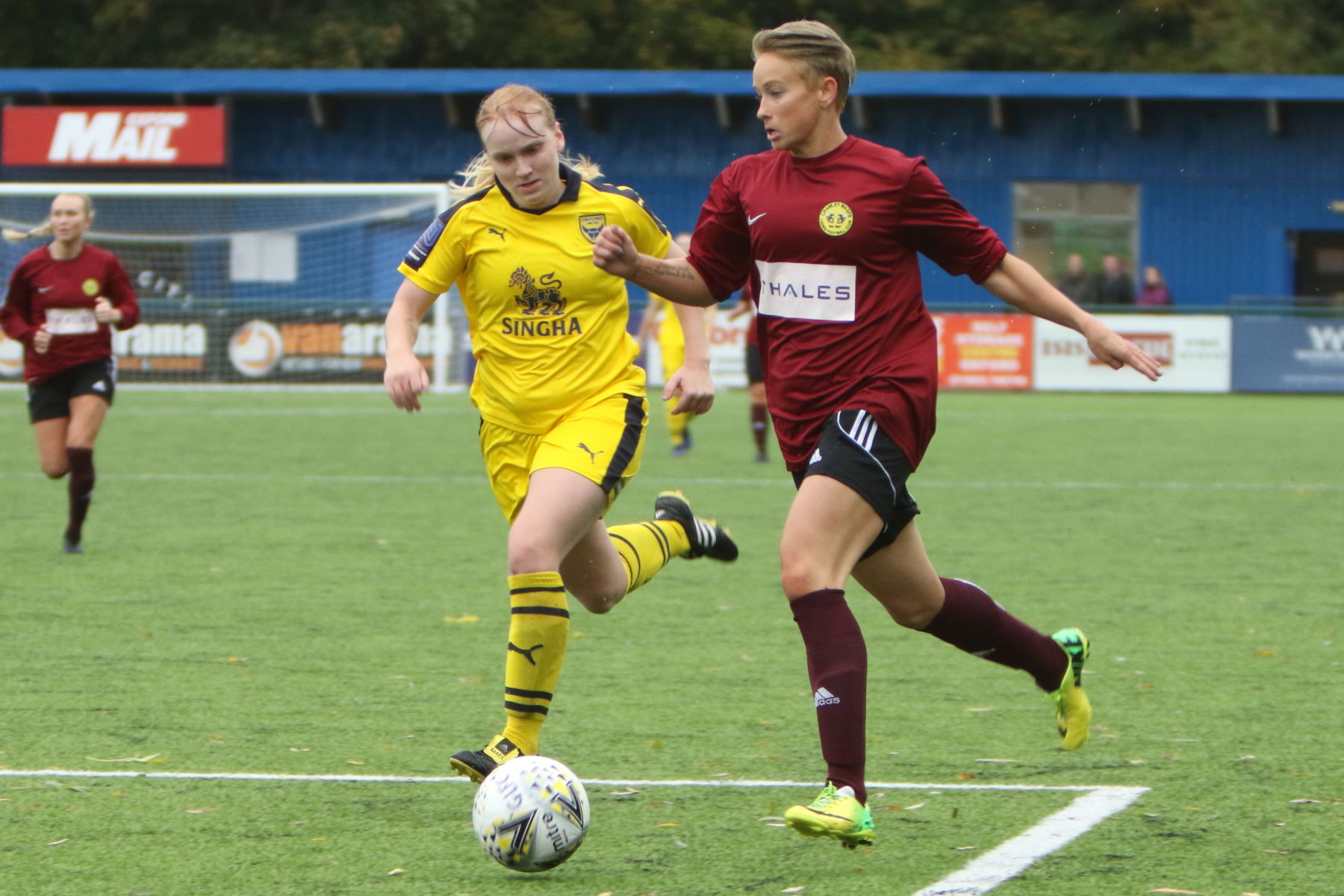 Two Division 1 sides defeated FAWNL top flight opposition, as Bolton Wanderers and Crawley Wasps reached the last 16 of the Cup, while holders Blackburn Rovers battled to a 3-2 win at Fylde.
FAWNL CUP 2nd ROUND results
Billericay Town 0-2 Chichester City
Blackburn Rovers 3-2 Fylde
Brighouse Town 1-2 Leeds United
Cambridge United P-P Leyton Orient
Cardiff City LFC 5-3 Cheltenham Town
Derby County 1-2 Bolton Wanderers
Huddersfield Town 1-0 Burnley
Hull City 2-1(aet) Birmingham & West Midlands
Larkhall Athletic 2-3(aet) AFC Wimbledon
Nottingham Forest 2-0 Chorley
Oxford United 1-3(aet) Crawley Wasps
Queens Park Rangers 1-3 Loughborough Foxes
Southampton WFC P-P Plymouth Argyle
Stoke City 3-0 Norton & Stockton Ancients
Wolverhampton Wanderers 1-4 Sunderland
Watford 2-3 Coventry United
Newcomers Crawley Wasps were 3-1 winners at Oxford United after Naomi Cole's late goal forced extra-time, Emma Plewa and Sian Heather then also adding one each.
Bolton beat Derby County 2-1 away, while Blackburn had to come from behind to win 3-2 over Fylde, Jess Holbrook with the decider.
Southern Premier leaders Coventry United came through by the odd goal in five at second-placed Watford, where Jade Formaston got the crucial third goal with the hosts forcing an own-goal moments later.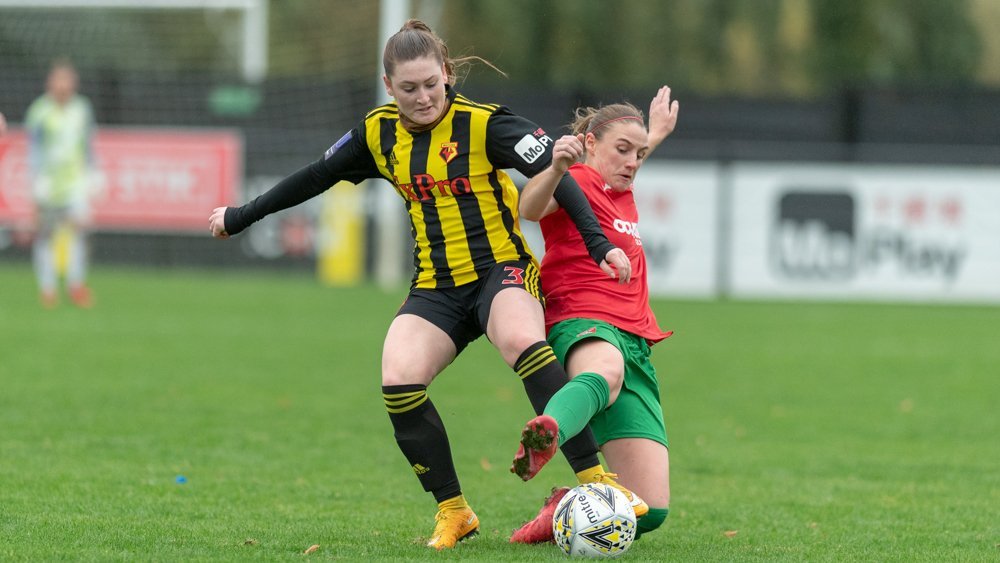 Leeds pulled of a fine 2-1 result at Brighouse, Hannah Campbell with the winner less than 10 minutes after Town had equalised.
Chichester won 2-0 in a tricky tie at Billericay, Hollie Wride and Molly Clark both scoring in the last 13 minutes.
Hull needed extra-time to see off Birmingham & West Midlands, Jo Symington sending City through after the visitors had levelled with a late penalty.
Huddersfield's winner in a 1-0 win against debutants Burnley was scored by Kate Mallin in stoppage-time.
Cheltenham's Ella Hitchcox scored twice and Annie Martin a late leveller at Cardiff but the hosts progressed with a late Cori Williams double.
Sunderland overcame Midlands Division 1 leaders Wolves 4-1 away, Emily Hutchinson and Anna Young on the scoresheet before Wanderers conceded two own-goals.
Nottingham Forest beat Chorley 2-0, Viktoria Adam scoring one and winning a penalty which Hazzanna Parnell put away.
Stoke went one better against Norton, as Hannah Keryakoplis bagged a brace.
AFC Wimbledon edged out Larkhall Athletic 3-2 in 120 minutes with a Jess Trimnell winner.
Loughborough Foxes returned from QPR 3-1 victors despite trailing at half-time. Laura Steele levelled with a penalty, Eva Rogers scoring 5 minutes from time and Becky McGrother deep in added time.