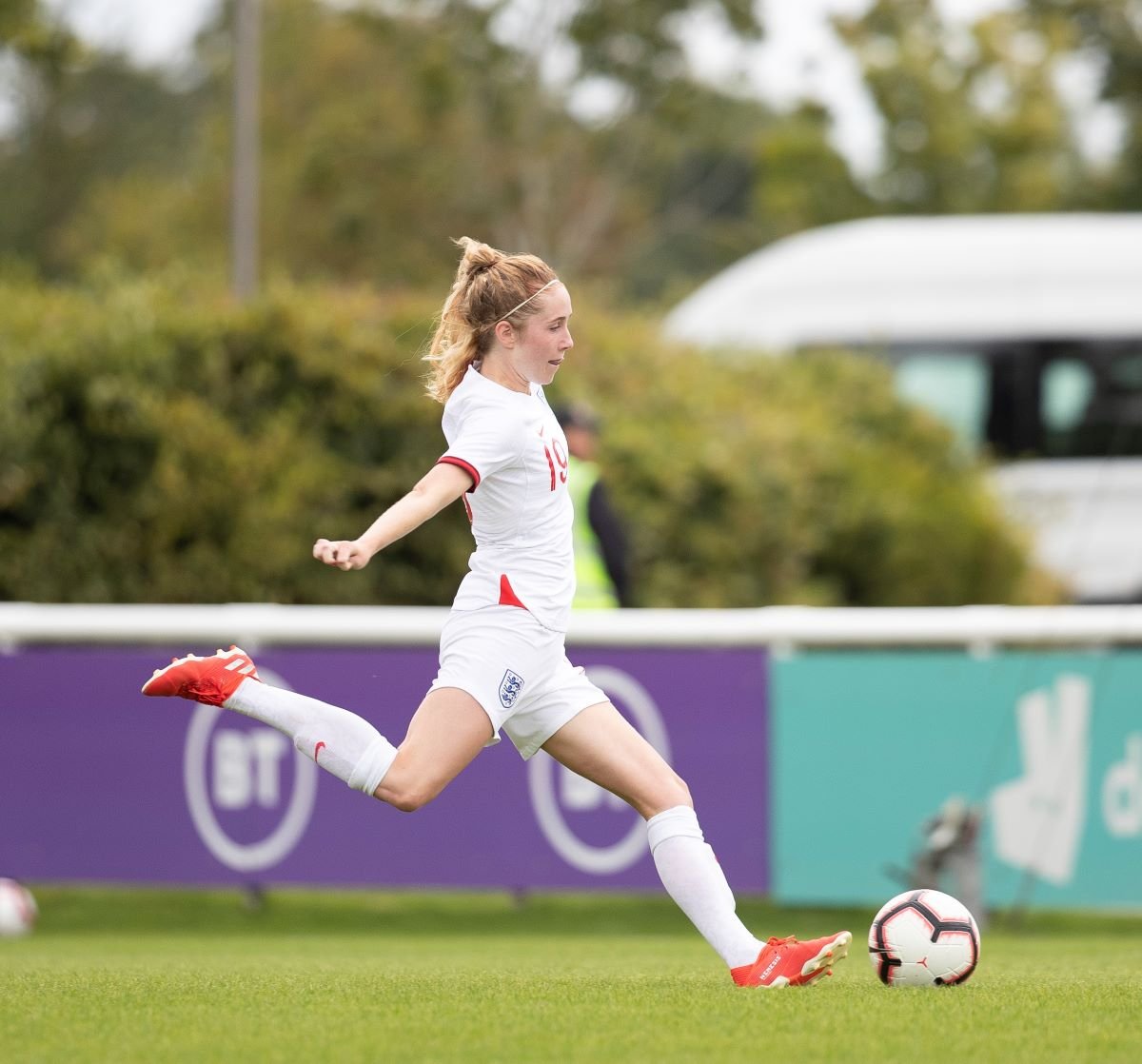 England Women's U-19s suffered a second defeat of the La Manga tournament when going down 2-1 to Sweden, despite an equaliser from Missy Bo Kearns.
Sweden had begun with a 1-0 win over Poland and they were ahead again as Evelyn Ijeh found the corner of the net from outside the box in the 35th minute.
As in the first half, Emma Coates' side enjoyed plenty of possession in the second and it finally paid off midway through the period when Kearns – the Liverpool midfielder currently on loan to Blackburn Rovers – levelled things up with a lofted effort.
However, Ella Smith Ygfeldt came off the bench to hit a great strike into the top corner and give Sweden all three points.
The Young Lionesses next face Denmark on Sunday.
Click here for match highlights.
England U-19s: Frances Stenson, Beth Roberts, Katie Bradley, Annabel Blanchard (46, Missy Bo Kearns), Aimee Everett, Emma Bissell, Holly Manders (61, Ebony Salmon), Abbie Roberts (71, Kiera Skeels), Simran Jhamat, Maya Le Tissier, Ruby Grant (72, Jessica Park).
Unused Subs: Emily Orman, Naomi Hartley, Molly Pike, Jodie Hutton, Libby Smith, Lia Cataldo, Melissa Filis