American Soccer Opportunity – Could it be for you?
Another year, another Sports Recruiting USA (SRUSA) Winter Showcase (on 10th December), and another day of outstanding girls' football.
Recognised as a key and trusted provider of opportunities for UK female footballers to fulfil their dreams and earn a USA soccer scholarship, SRUSA pride themselves on creating the best possible environment for the girls to demonstrate their ability and their showcase events are the most important and enjoyable dates in their calendar.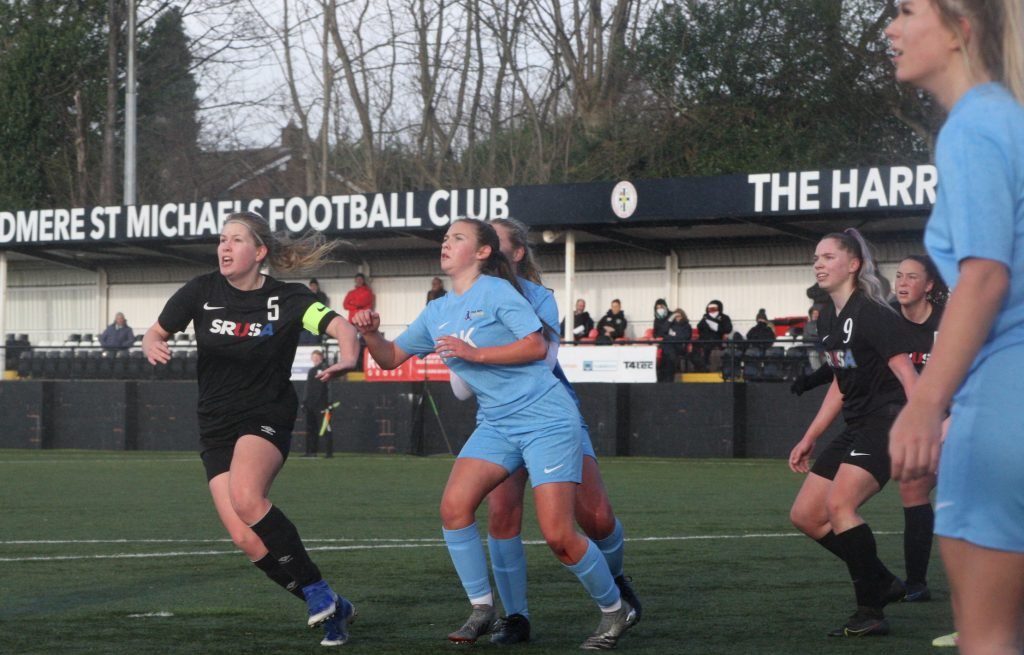 December's Showcase included:
Use of outstanding facilities at Boldmere St Michaels Football Club in Sutton Coldfield.
Provision of the very best coaching support – 6 coaches, 3 male, 3 female and a specialist goalkeeper coach.
All matches recorded to Sky Sports quality and streamed direct to over 150 college coaches in the USA.
In person attendance by 26 USA Soccer coaches, many of whom had the opportunity to discuss future options with a number of players.
Testimonial: Grace Foyer – Sophomore Embry Riddle University (Florida): "SRUSA made my journey from York to Florida seem effortless and Jon's advice and support gave my parents great peace of mind."

Last year's Showcase event was recognised as achieving an all-time high in terms of quality, and the big question was could this year's cohort match, even maybe exceed, last year's standard?
The answer, from all who attended and watched the streamed matches, was a resounding YES!
From the first fixture, which kicked off at 9.30am right through until the final fixture, which ended under floodlights in the gathering gloom at 4pm, the girls produced a feast of top-quality football.
Testimonial: Kirsty MacGregor – Sophomore Itawamba College (Mississippi): "When I showed an interest in going to America Jon introduced what felt like quite a daunting concept to me and my parents, in a way that was easy to understand – it has been a great experience."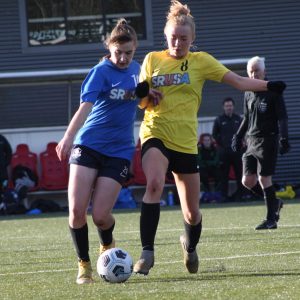 Head Coach Jodie Whitford Stark was quick to praise the high level of technical ability on display at the showcase, and was also impressed with the overall levels of athleticism displayed by the participants. Whilst difficult to pick out individual performances, the morning and afternoon fixtures had just about everything you wish to see in football played at the highest level. What was on show?
High tempo, end-to-end football.

 

Great communication between the players, working hard for each other.
Lots of encouragement.
Great work off the ball, both to create space and to regain possession.
100% commitment.
Head of Women's Soccer Jon Maloney was delighted with the girl's performance and commented that one of the objectives he sets his coaching team is to inspire the girls to give of their best. At this showcase it was the coaches who left the event inspired by the standard, commitment and focus exemplified by the girls.

Goalkeeper Matty Edwards worked with all five 'keepers throughout the day – in summary, he said they were the best group of keepers he has worked with at this age.
Testimonial: Nigel Hudson – Parent with two girls studying in the USA: "A USA soccer scholarship is a massive move for a young person. With SRUSA you will work with trustworthy, knowledgeable people, who genuinely care."
Interest from coaches stateside has been incredibly high with a number of US coaches immediately contacting Jon Maloney on the day, to arrange discussions about many of the players.
For anyone interested in pursuing the dream of a USA Soccer Scholarship have a look at the SRUSA website at www.sportsrecruitingusa.com/apply and you can also check out upcoming events at www.sportsrecriutingusa.com/events.