Shelley Kerr said words could not describe how proud she is of her Scotland side after running World Champions USA  close last night, in a 1-0 defeat at St Mirren's Simply Digital Arena, REPORTS
KIERS THEIVAM
.
A solitary Alex Morgan goal in the first half was enough for a slightly 'off-colour' USA to down Kerr's side, but it was the home team who started much the brighter, and but for a bit more luck and better finishing in front of goal, they may even have scored a couple themselves and come away with a different result.
Kerr spoke to the media after the fixture, outlining that while she was pleased with the performance, "there is still a lot of work to be done."
SHELLEY KERR
On her pride on her players, having given the  World Champions a game and some scares:
I don't think there's any words that explain how proud I am of them, but I think throughout the World Cup campaign itself, they've exceeded everyone's expectations. They've grown, they've matured, and I think this week in training we set up tactically to make sure it would be difficult for the USA. And I think for everyone watching, you can see that was the case. I'm really pleased, but I never like losing, neither do the players, but when you're playing the World Champions you have to be realistic. They caused us some problems tonight and there were periods where we didn't have the ball, but I thought they were great tactically.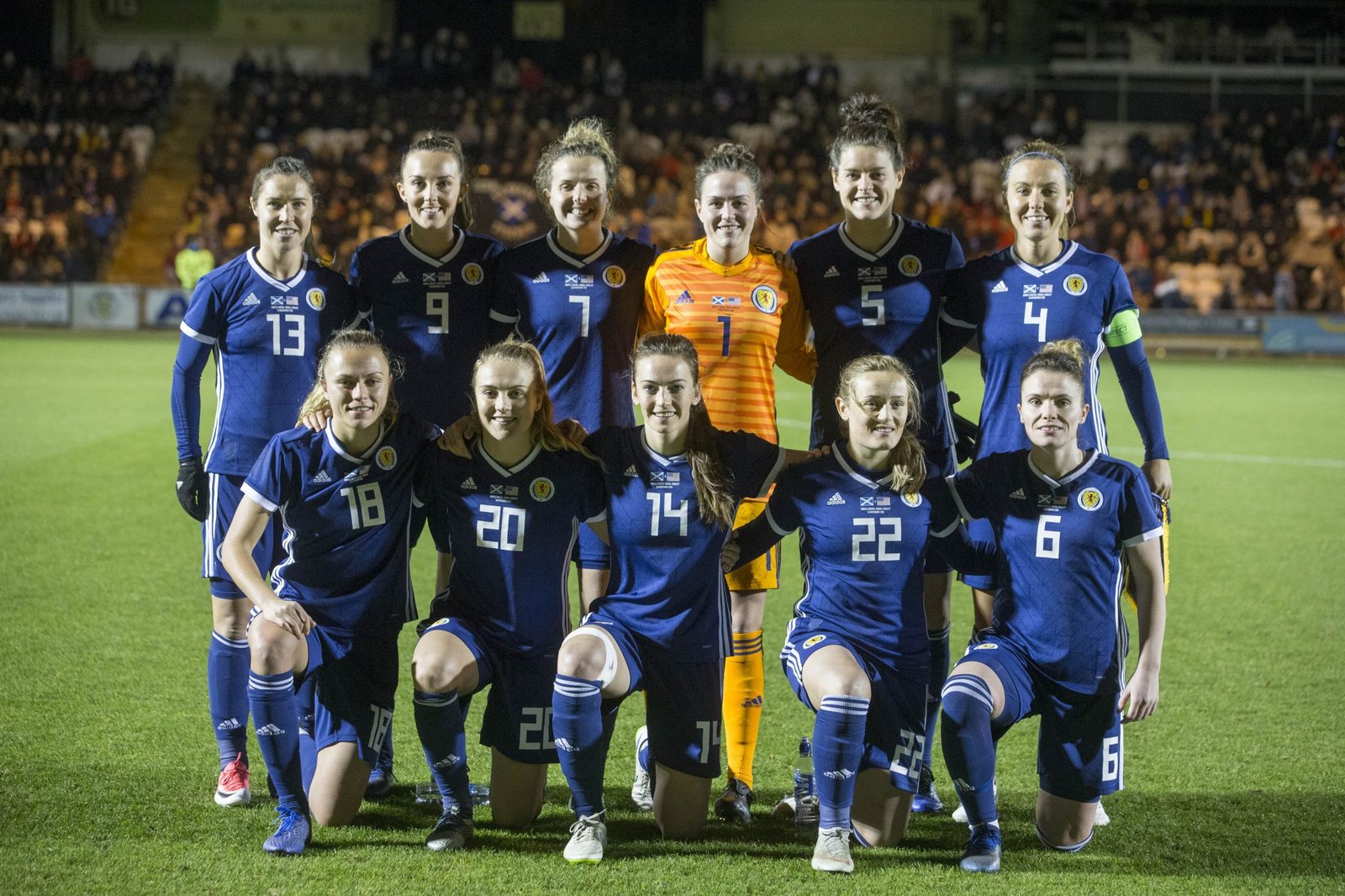 On adjusting to the absence of key players like Kim Little, Lisa Evans and Emma Mitchell:
We had another player as well, Sophie Howard, so if you take those four, those four were all starting players in the last couple of games. For me that's a big message to everyone in the squad that we set out to create a competitive environment. I think over the piece we've selected about 35 players now, and it's brilliant as a coach when you've got that competition. The players that played tonight stepped up, and the players that came on have stepped up.
On how nice it is having a fixture like this against the World Champions, when across Europe there is a World Cup play-off, which could easily have featured Scotland instead:
 I'm so glad we were playing here tonight, that's all I'd say. I watched the first semi-final that Switzerland played against Belgium, and I watched the other one, Holland won against Denmark, and I actually phoned my assistant and said 'I'm so glad that we qualified automatically' because it's tough in a play-off. So it shows you the magnitude of the achievement that Scotland qualified automatically. But going back to tonight's game, we said to them before the game in a team meeting, 'this is a measure of how much you've progressed, and we'll be able to measure how far you've come.' There's a lot of work still to be done, let's be honest, but I think we showed at times tonight that they've got a trust in one another. We've got a talented group of players, and we still need to do a lot of work. But, I think it's a starting point for our preparation for the World Cup.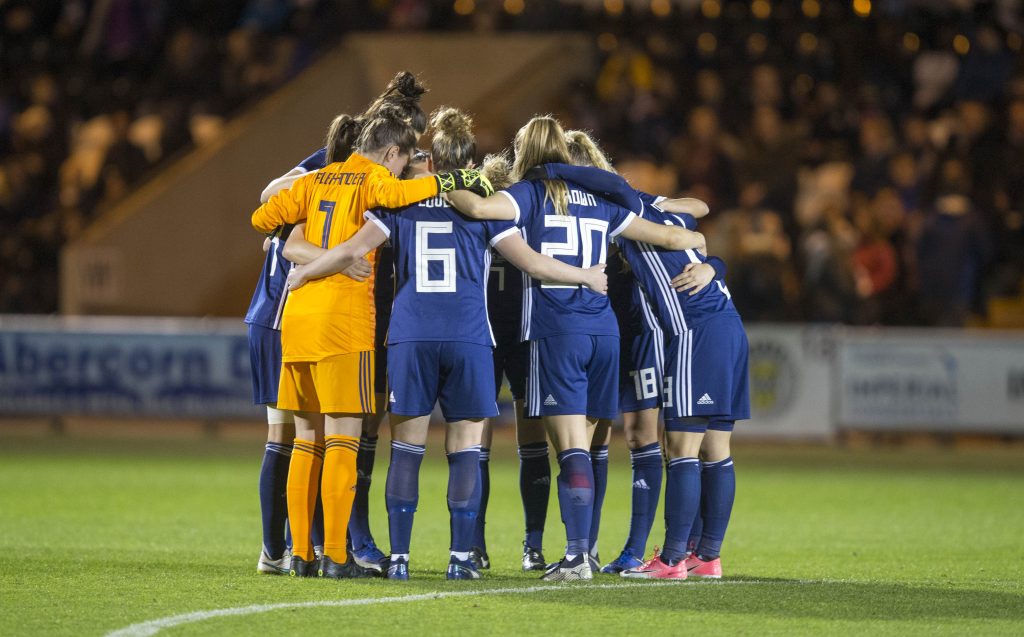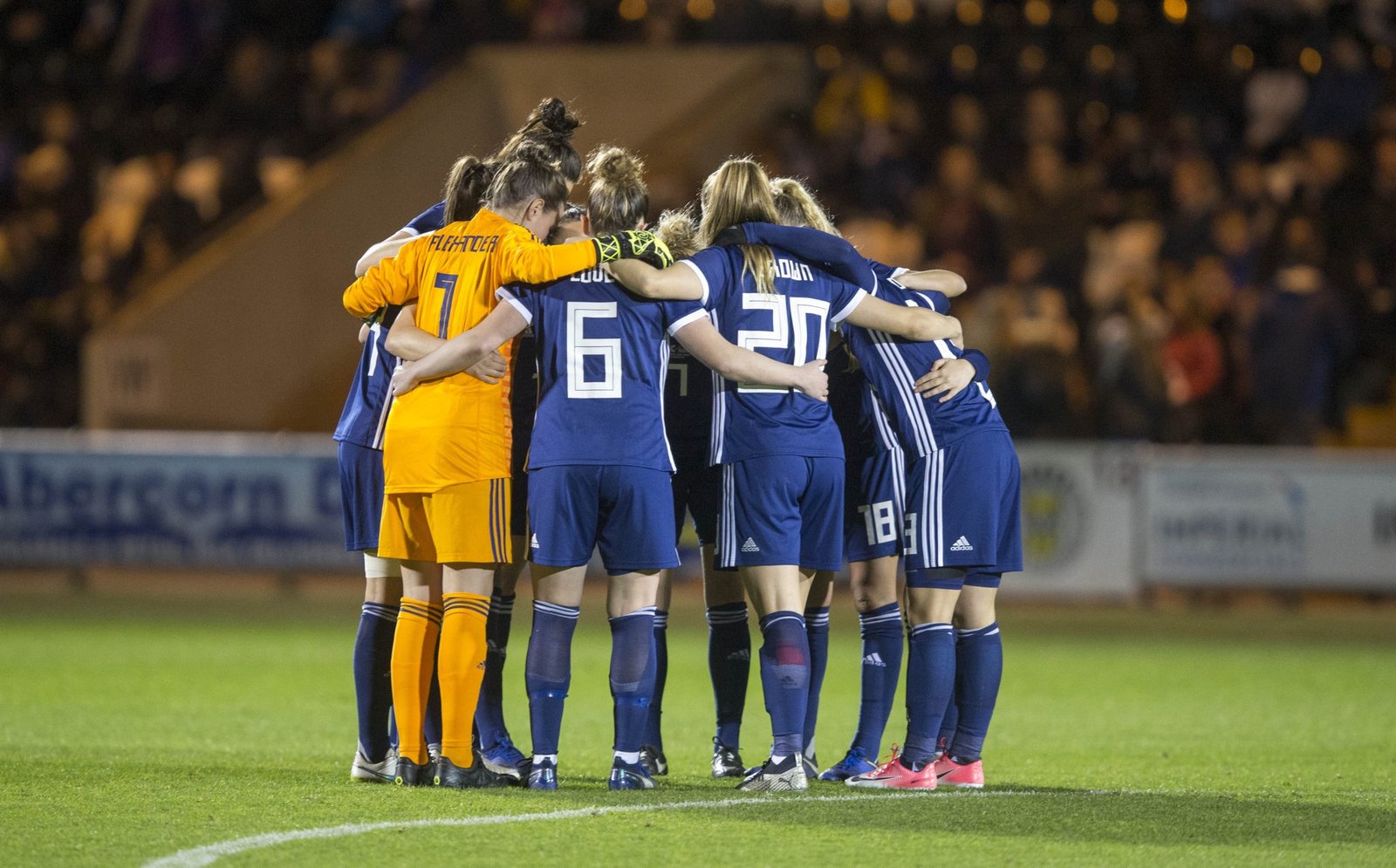 On what is so special about this group:
There's a real good balance in the squad of youth, of experience. I came in a year and a half ago and my predecessor Anna Signeul did an amazing job, made the team really, really robust defensively, but the one thing that myself and Andy Thomson have said is, 'if you want to get better, we need to critically reflect, and we need to think about how we can create more chances and be more of an attacking threat' – because we've got the players to do it.
So we've worked really hard on putting that philosophy in place. You've got to get the process right and we have a mantra that 'the ball doesn't go in by chance'. I've been involved in football a long, long time and very rarely do you come away from a game, and you don't get out of that game what you deserve. We've worked extremely hard on the mental side of the game, which I think is something that maybe eluded us in the past. One example of that was prior to the Switzerland game. Everyone was saying 'you need to win by two goals.' We never spoke about that, we said 'let's just win the game.' And I said to the players, 'let's see if you can do it when it matters, because this is a big game for us.' And they were great and I think every single game, every camp, they've given better and better. So I'm extremely proud, as you can tell.