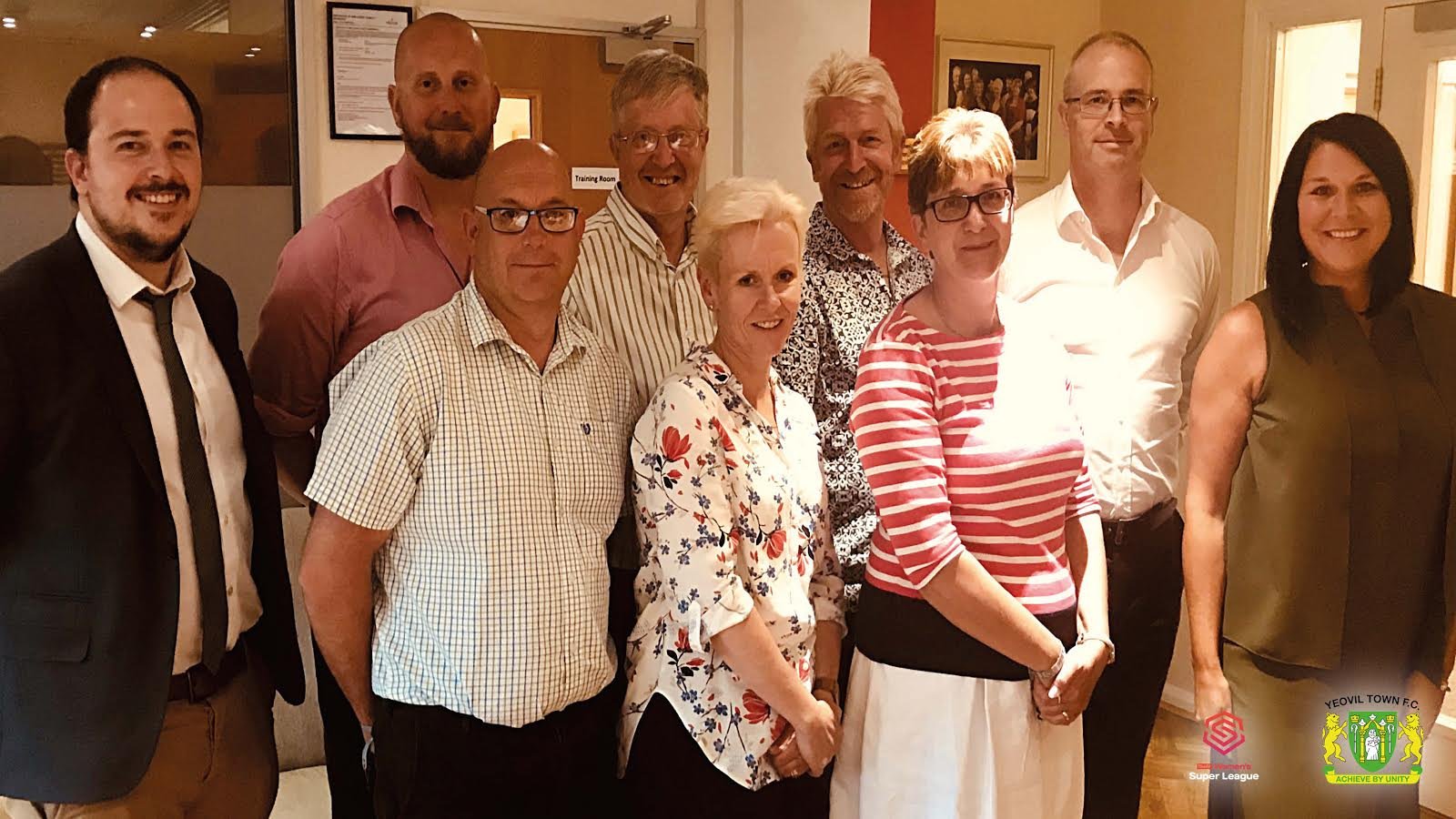 As well as preparing for their first year as a professional team on the pitch, Yeovil Town Ladies FC has announced a new Board of Directors to move the Lady Glovers forward.
Announcing the changes, Chairman Steve Allinson is confident that these developments reflect the strategy of growing the club from a sustainable base through the involvement of experienced business people who all share a commitment to make a difference to women's football in the South West.
Every member of the Board brings different strengths and will be responsible for a particular area of expertise.
Becky Bevins, managing director of Rebecca Bevins HR Consultancy, becomes HR Director and Company Secretary. Alison and Kevin Smith, owners of Brook Financial, become joint Finance Directors and also with responsibility for the Youth section.
Darren and Anna Shutler (the former mayor and mayoress of Yeovil) have taken on responsibility for the commercial arm, together with Andy Bevins who will also be the Utilities Director with particular responsibilities on match days.
Sam Reilly, Head of Sports, Outdoor Education and Public Services at Bridgwater and Taunton College, will build on the institution's link with Yeovil Town ladies by becoming the Partnership and Education Director.
Katherine Bolton, head of marketing at Yeovil College will be responsible for the strategic marketing and communications plan as the club seeks to expand its reach into other areas. Mark Jones, Solicitor with Pardoes, will lead on the Community and Engagement programme.
Finally, Jamie Sherwood has swapped his dugout role to become Director of Football and provide the Board with a link to the core football work being undertaken by the on field management team.
Steve Allinson said: "I am thrilled at every one of these appointments as each person brings a particular area of expertise to us and also a real desire to make a difference. Despite being very busy professional people, they are all giving their time and expertise in a non-executive role.
"The club is now in a very strong position off the field to face the increased challenges that professional football brings."