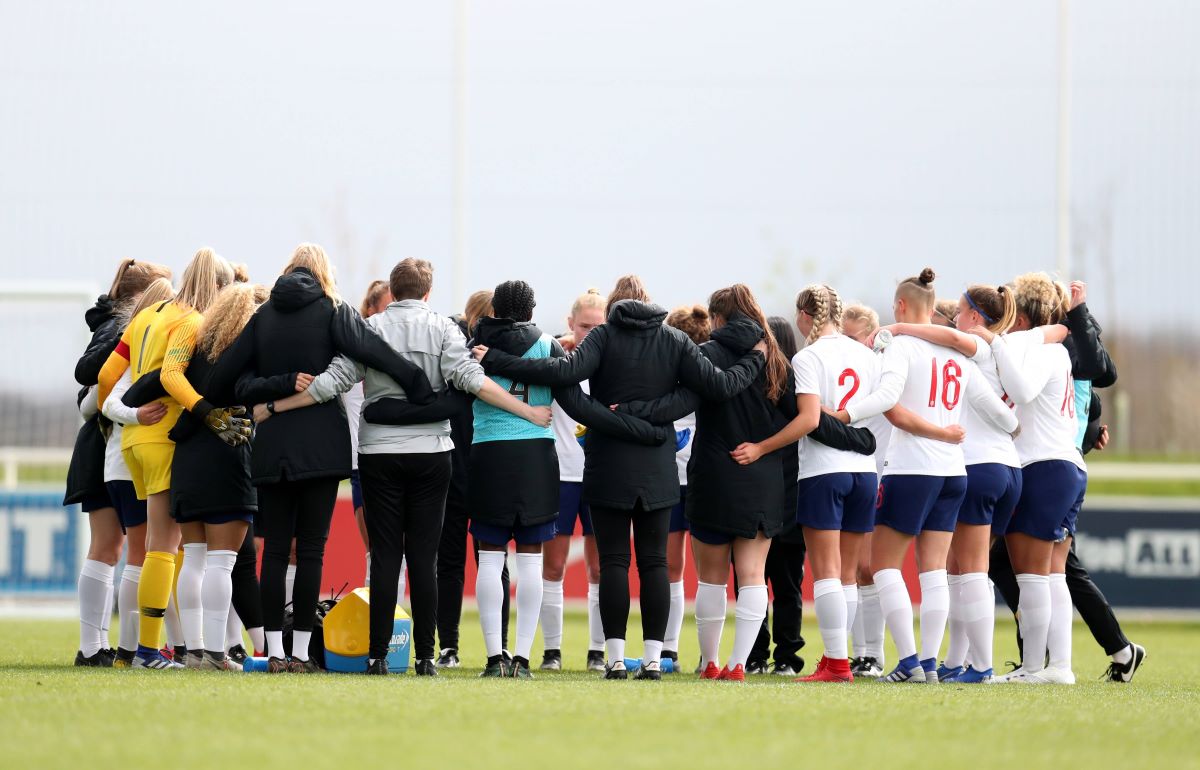 Lydia Bedford has named the England Women's U-19 squad for the upcoming July camp in which they will take on Czech Republic at home.
The 25-player group will meet up on Thursday 22 July at the home of England teams, St. George's Park before heading to AFC Telford United's, New Bucks Head on Friday 30 July to face the Czechs [11.30am KO].
England will begin their 2021/22 UEFA European Women's U-19 Championship campaign in October when they come up against Republic of Ireland, Northern Ireland and Switzerland in Group A5 of the qualifying round.
England WU19 head coach Lydia Bedford said "The next nine days provide the squad with a great opportunity to test themselves against international opposition and give a kick start before their European finals campaign.
"It's been over 16 months since the group's last competitive fixture against the USA, and I know the players will be raring to go.
"The players have been exemplary in their focus and dedication throughout the global pandemic, and I am confident they are ready for the season ahead."
Tickets are now on sale and available only online via https://afctelfordunited.ticketco.events/uk/en priced at £3 for adults and £1 for concessions.
England WU19 Squad
Goalkeepers: Khiara Keating (Manchester City), Sophie Hillyerd (Manchester United), Eleanor Heeps (Unattached)
Defenders: Milly Mott (Southampton), Caitlin Smith (Clemson University), Neve Herron (Sunderland), Teyah Goldie (Arsenal), Deven Rush (West Ham United), Anouk Denton (University of Louisville), Summer Hughes (Ipswich Town), Lucy Parry (Liverpool)
Midfielders: Lucia Kendall (Southampton), Annie Hutchings (Manchester United), Laura Brown (Aston Villa), Grace Clinton (Everton), Lucy O'Brien (Ipswich Town), Maisie Symonds (Brighton & Hove Albion), Mia Ross (Charlton Athletic)
Forwards: Missy Goodwin (Aston Villa), Olivia McLoughlin (Aston Villa), Emily Murphy (University of North Carolina), Zoe Barratt (Ipswich Town), Maria Edwards (Manchester United), Lucy Watson (Sheffield United), Freya Gregory (Aston Villa)