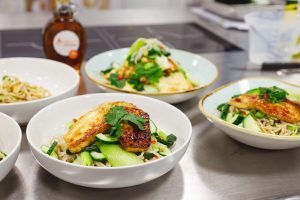 They may be just three sessions into a series of nutritional cooking classes devised by their principal partners, Maple Products from Quebec, but the culinary skills of Birmingham City Ladies Football Club have already improved massively. Louis Cipolla Award winner and Federation of Quebec Maple Syrup Producers' UK chef ambassador David Colcombe was pleasantly impressed with their light lunches.
The biggest partnership deal in Blues Ladies' history promotes the nutritional benefits of pure Canadian maple syrup as a healthier alternative to processed sugars and other sweeteners. The maple-based dishes that Chef Colcombe creates for the squad to are designed to fuel professional athletes.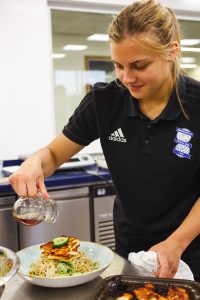 The kitchens at University College Birmingham played host to the latest class and first on the menu was a roasted broccoli, cherry tomato and fusilli pasta, with a maple and goats' cheese sauce.
The squad then prepared a chicken and bacon salad, serving it with a maple mustard dressing made from lemon juice, chopped shallots, lemon zest, Dijon mustard and Canadian maple.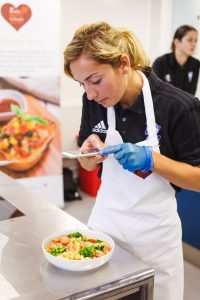 The most challenging dish was a soba noodle and broad bean salad with maple-glazed halloumi. But the ladies delivered the most impressive dish of the day, earning the winning team a bottle of Champagne.
Chef Colcombe said: "I thought the session was fun, rewarding and really showed that in our first season the whole squad is prepared to try really hard to improve their cookery skills.
"The benefits for these young professionals' diets are unparalleled. To learn how to fuel themselves with the goodness of a natural energy source like maple will prove invaluable across the season.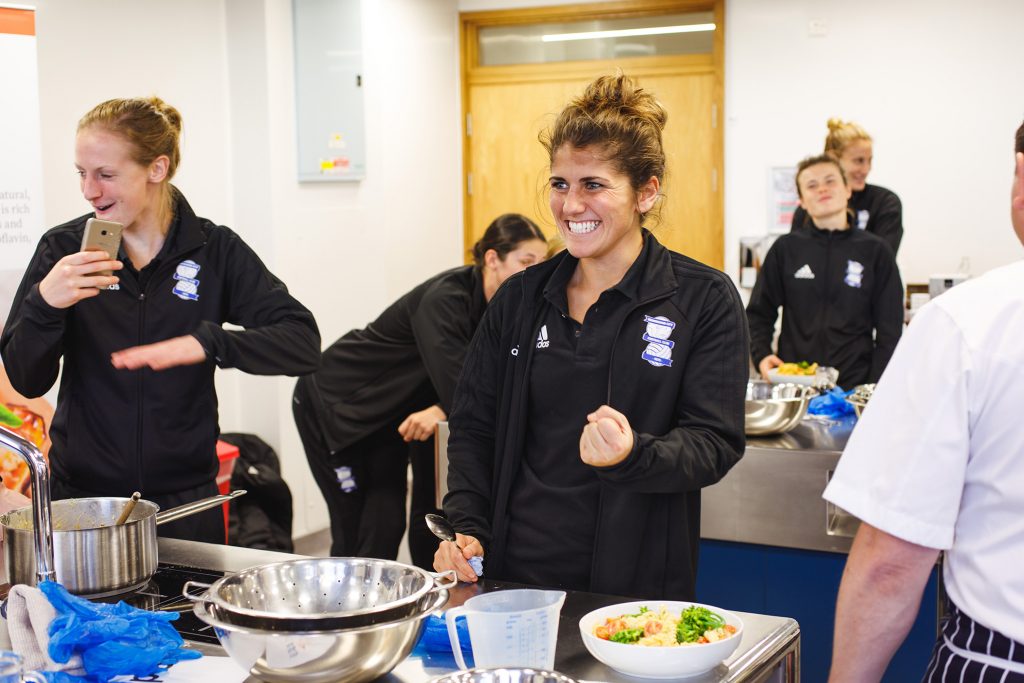 "Our intention is to improve the squad's knowledge of different foods and encourage them to adapt what we're teaching them into healthy cooking techniques. More sport-specific recipes will come, particularly as the players continue to share their own favourite dishes with us.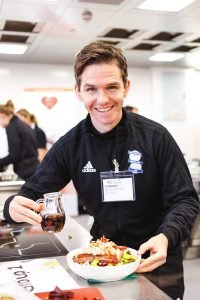 "I am delighted to have the pleasure of working with them and look forward to something extra special in our next session this Christmas."
Pure Quebec maple syrup is a 100% natural, unprocessed and vegan product, packed with essential minerals and antioxidants vital for athletic performance, as well as carbohydrates that easily metabolise glucose and provide energy before, during and after exercise.
Seventh-placed Birmingham City Ladies travel to the North West on Sunday 3rd December to face table-toppers Manchester City Women.