Remember on Tuesday when I said that the schedule was going to get better as we entered the knockout rounds? HAHAHA! THREE lots of extra time and TWO shoot-outs, ARE YOU HAVIN' A LAFF MATE?! 
Remember those first 45 minutes of Canada vs Brazil when we could all just focus on one match and there was little to panic about? I don't because it was about 19 years ago. Bloody hell, imagine having the 0-0 go off first and you know what, maybe if there hadn't been FIFTEEN goals scored across the other three QFs it wouldn't have all seemed so dour. Two hours of football played, nine shots each, Canada with one shot on target, Brazil with four. Where is the crying emoji, I need it. (SK: Found it. 😭 I needed it often today. ) 
The shoot-out started with Barbara saving Sinclair's penalty and then everything got really confused because I was already TRIPLE screening. Marta, Fleming, Debinha, Lawrence, Erika and Leon all scored from 12-yards before Andressa Alves and Rafaelle both saw their efforts saved by Labbé either side of Vanessa Gilles' thumper. Canada are through to the semis, Formiga retires without ever having secured major honours with Brazil despite having made her senior debut TWENTY SIX years ago… WHERE IS THE CRYING EMOJI?!
Match two was GB versus Australia and somehow there was six goals… defending really did decide to skip this tournament didn't it? Loadsa GB pressure, woodwork again (hello darkness my old friend etc.) but bang, Alanna Kennedy header: GB as porous at corners as England. Also, why was Demi Stokes trying to mark Kennedy? If you pizza when you should French fry and ask Stokes to mark Kennedy, you're going to have a bad time. 
Better from Oz after taking the lead but *Ellie White with the service from Hemp – and what a damn baller Hemp is, not that this is news but it's well worth stating it until she's at least lost all of her baby teeth. Less than ten minutes later and White again, GB heading to the semis… clock ticking down… GB heading for the semis… tick tock… Ball in from The Egg, for Kerr to bring down, take a touch and… GB heading for extra time. 
ET: soft penalty, bad penalty, save… counter, shot and deflection… oh GB. Is there a more English or Scottish way of conceding and suffering heartbreak at a major tournament? Probably not. Is combing all that bad juju a good idea or does it just make the pain even worse for those playing and watching? I digress. Kerr again, brace yourselves, 16 seconds into the start of the second half of extra time, SIXTEEN. All hands to the pumps for both for the last 15 minutes, White wrapping up her hat-trick but it wasn't enough and for the first time in their history, the Aussies have reached a major tournament semi-final, soooomething soooomething… 'a very jolly swaaaaagman'. 
Right, now whilst *that* was happening Sweden and Japan were duking it out… too many damn screens, thank god Sweden were in their day-glow yellow otherwise I might have missed them. Japan, Nippon or, as I like to call them, 'Pain', were getting it from the Swedes with both barrels from the get-go and it didn't take long for Eriksson to break the deadlock. Here's the thing though lads, that's when Japan actually started to play their best football of the tournament and dug out an equaliser when Hasegawa found Tanaka with a well-placed cross. It was 1-1 at half-time and there was very much the potential for a shock… then Blackstenius did a Blackstenius thing, but hey, Japan kept plugging away until VAR awarded an 'ehhh' penalty against Miura. I'm not saying it wasn't a handball, but, Pain. Asllani put it away with authority and that was that; hosts out and Sweden daring teams to beat them.
After the sheer treat of a match getting wrapped up in 90 minutes, we were back to palpitations as the Dutch attempted to get some kind of payback for the 2019 World Cup final. At least, that's the narrative that's easy to push, they probably just wanted to beat the US because they had to and that's how you progress in tournaments, ya'know?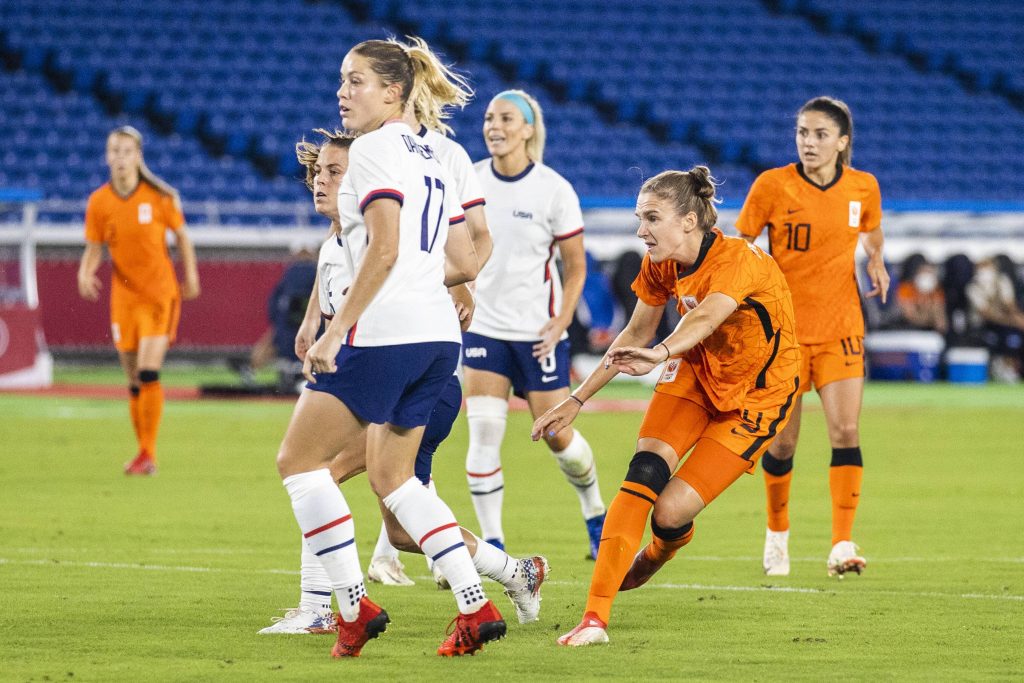 Oh mate, I was delirious by this match, what happened? Viv scored right, nice and early, a little sauce on the side of that stroopwafel. Ten minutes later, Lynn Williams set up Sam Mewis, three minutes after that Mew Jr returned the favour and Williams put the US up. It was one of those moments when, even if you were rooting for the other guy, you'd need a heart of stone not to be chuffed for Williams. Just before the hour, the blockbuster hit of the summer: The Viv Strikes Back… no, Revenge of the Viv. Deadly with a lightsabre, or her boot, whichever, it was 2-2. 
Then, oh… oh Lieke. The woman who had been so inspiring for the Dutch at major tournaments throughout her senior career and in one of their biggest moments… another poor penalty and a good save. ET loomed, that's right extra time AGAIN. So, you like doughnuts/football, eh? Well, have all the doughnuts/football in the world, mwahahahah!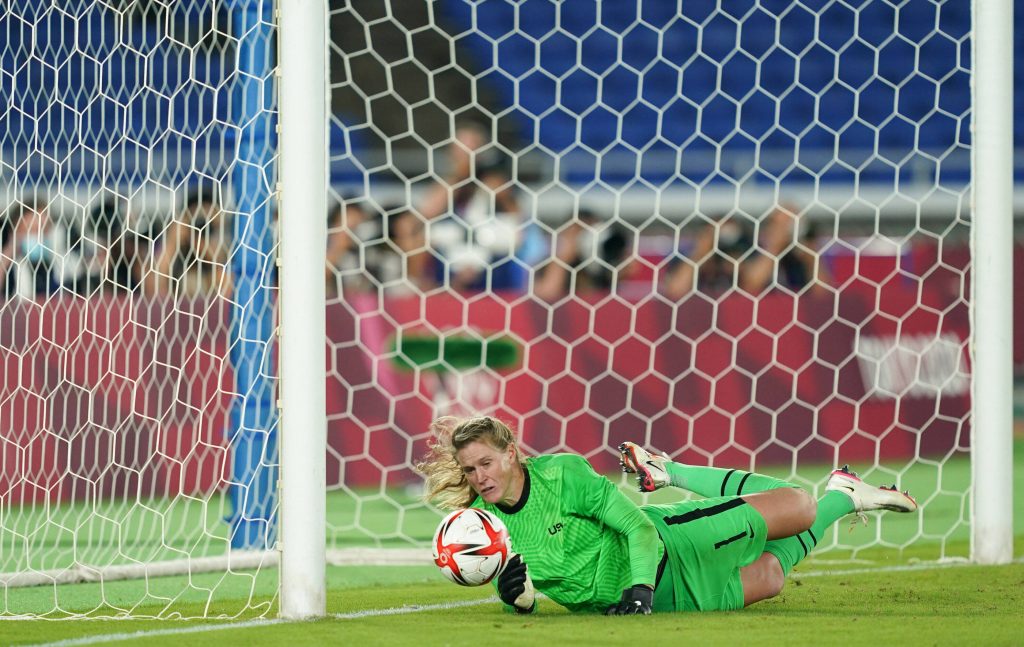 For what felt like the 40th time in the match and 500th time in the tournament the US had the ball in the back of the net for it to be called back for offside. Lots of 'heart-in-mouth' moments as we marched on to the inevitable agony of a shootout, not like we'd had to wait too long since the last one. Miedema up first for the Return of the Viv… or was the next one Attack of the Clones? Anyway, again, not a great penalty and Naeher with the save. Lavelle, Janssen, Press, van der Gragt and Press all scored theirs then came Nouwen and again Naeher made the save, leaving Pinoe to wrap the shootout, match and quarter-finals up.
So that's that, another matchday in the can and my eyes feel about ready to pop out of my head. Can't believe they managed to stretch four matches into 17 straight hours; brutal. I hope the weekend (because today is somehow Friday) brings a breather for everyone. Have a tea, have a beer, just, do you, because next week we have the semi-finals (USA vs Canada + Australia vs Sweden) and I'm sure they'll bring more pain and drama with them.
Follow Soph on Twitter: @lawson_sv
#TOKYO2020 Olympics Day #2: Armchair reaction/recap (with Sophie Lawson)