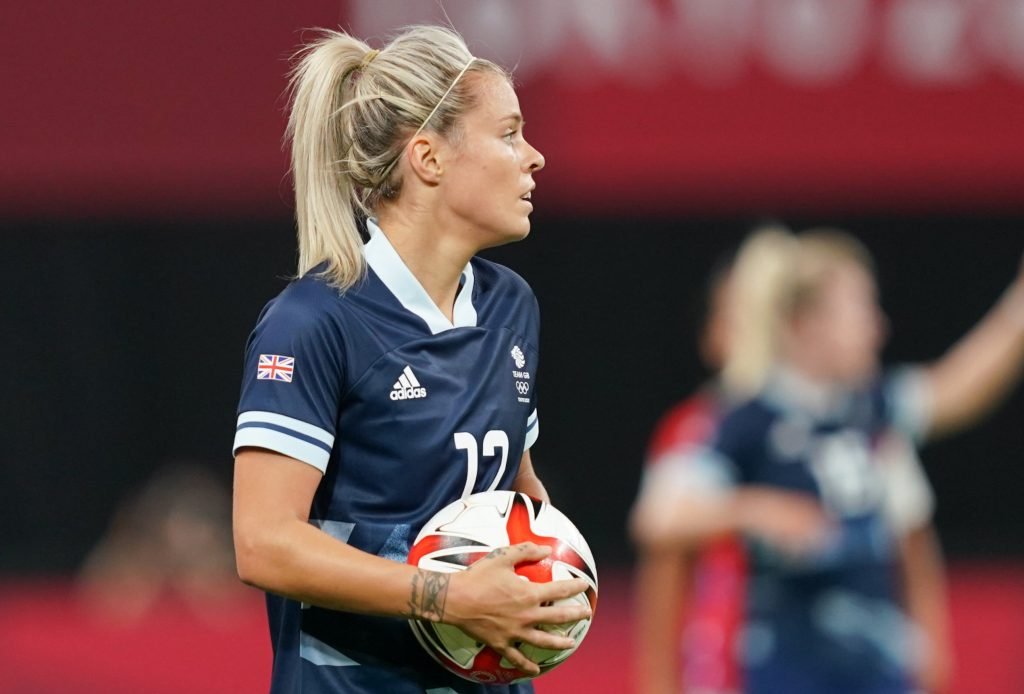 Having topped their group, Team GB remained in Kashima following the Canada draw and will face Australia in their quarter-final tomorrow (Friday, 10am kick, BST). A couple of players and the head coach took some time before training [on Thursday] the day before the game, to kindly answer questions from some tiresome 😉 journalists.
Ever-honest, dependable and [waffley-] versatile Houston Dash skipper Rachel Daly has featured twice for the unbeaten GB side so far. Here's a few bits of what she had to say as she chatted on zoom earlier today…
RACHEL DALY
On the perennial question put to her about her varying playing positions [having started at left back and right wing already this tournament]:
I say the same thing every time I get asked this question, it's just, I'll do what I can for the team, wherever I'm required. I'll give it my all in any position. I've learned over the years to use it as a strength rather than a weakness. So it's enjoyable for me to just be anywhere on the pitch playing with these girls.
On the changing line-ups but maintaining a fluidity of play and connections across the squad:
We talk a lot about being 22-strong and it couldn't be any more true. We build connections every day, on and off the pitch. All the way through prep camp I was playing in different positions, people are played in multiple positions that they've never played in before. Just in the event that you might play with that person and develop a relationship with them. It's obviously really important to get a connection with people who you're playing with, because you don't know who it's going to be on what given day.
On Australia, who have had a decent tournament despite having finished third in their group:
Yeah, they're a strong side, we know that. Obviously, they've got one of the best forwards in the world in Sam Kerr. She's obviously a threat that we'll focus on but they've got a good squad as well, it's not just one [threat], it's not just two, they've got a very good squad and they're here for a reason. We know a lot of them from playing in the English league and know the qualities that they bring. So, yeah, it's going to be a big game and massive test for us, something different that we haven't faced yet in the group. We've got to really respect them.
At the end of the day, we have to focus on ourselves, that's what we've done for the whole tournament. They know they're a good side, we know they're a good side, but if we concentrate on us and bring our 'A' game at any given time, I back us. We've done the prep work, the staff have put in hours and hours and hours on preparation but it's about us. And we can only focus on what we can bring to the game tomorrow.
On whether the energy in the group changes heading into a knockout game:
I don't think so. We prepared for this all along. The excitement kicks in now, obviously, we have three games under our belt (four if you include New Zealand) and we are obviously trying to learn a lot about each other. We've come such a long way in such a short space of time. The excitement will build now, it's every man for themselves at this point, in terms of the competition. The excitement will build, but I think we've had that bit of excitement all the way through – we're a new team, we're an exciting team to play in and watch. We're raring to go now. 
On how she is enjoying it all, as an experience:
It's different. I'm sure an Olympics would be a lot different if we were allowed outside and to do different things, but we're making the most of our time, and 'only boring people will get bored'. So I'm trying to keep myself entertained, spending time with teammates. It's a really good experience. And I'm an Olympian, that's something that you've got to cherish every moment of. I write a journal every single day.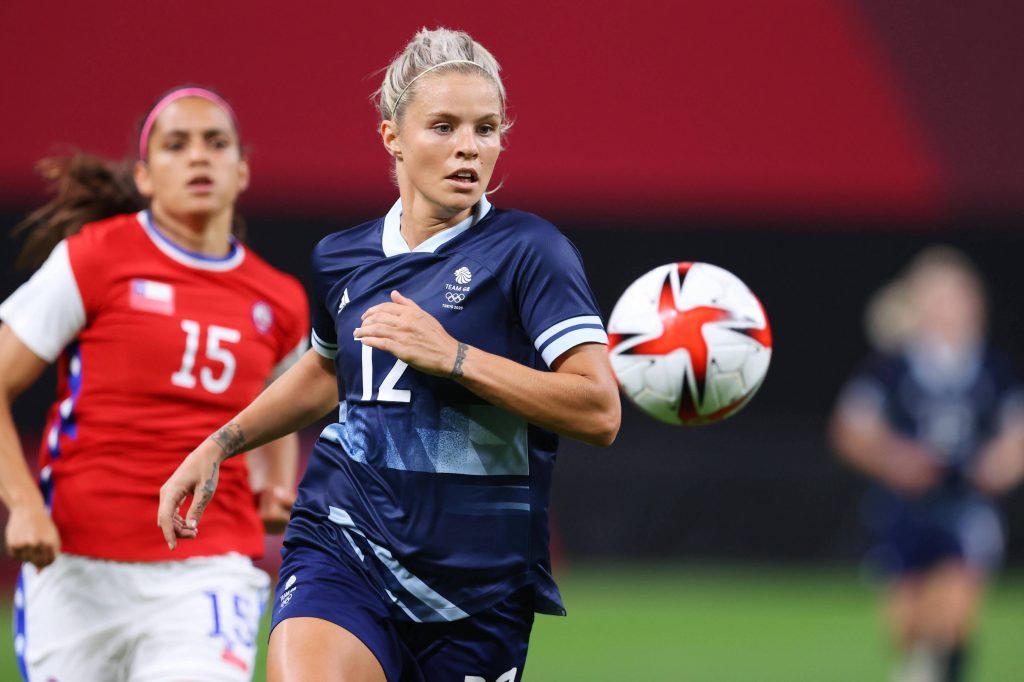 On whether she sees and feels echoes of the NWSL Challenge Cup [last summer for Houston Dash, which they won], being hotel-bound with the team:
Yeah, it's exactly the same as the Challenge Cup; we were only allowed to walk outside for about 150 metres, which is the same here, the last hotel we weren't even allowed outside at all. So it's exactly the same experience. If anything I've got maybe a little bit of an upper hand on that front. I've learned a lot about myself in the last year and a half, I'll tell you that for free. Spending a lot of time with myself. So I guess I can use that to my advantage. But you know, just learning to do different things and using your time and your energy wisely is really important in tournaments like this.
On that 'use of time' and there only having been a few TikTok videos so far from 'DalyBrightness'?There might be some to come out post tournament, you never know, you'll have to wait and see! Again, we're just trying to keep ourselves busy and it's all about using your energy wisely. There's times when you just need a down day and it's quite nice sometimes to just have that shut-off and know that you actually can't go anywhere so you can just shut down.  I'm the first one to go for a walk or go to a coffee shop or anything like that. So it's quite nice to just be able to shut off and just sit in your room and not do anything… spend a lot of time watching 'Love Island'.
Depending on selection and position, she might get a run at Claire Polkinghorne [former Dash teammate] in the Matildas' defence:
Yeah, I was saying in the hotel the other day, when we were obviously here with the US, Australia and Canada teams too. And there were 11 or 12 past and present Houston Dash players. So I know quite a lot about a lot of these girls and yeah, it would be a good match-up. 'Polks' is a good player, very experienced and yeah, I guess I'm excited for that. 
On the stadium announcer at Kashima sounding a bit crazy to viewers on TV, with the PA belting out 'Team GB, Team GB' as they emerged from the tunnel into a virtually empty stadium – was it an odd experience?
I don't remember actually. When I'm in that moment I only think about what's in front of me. And honestly, I couldn't even tell you. I can remember one Calvin Harris song that came on in the warm-up but other than that I wasn't really paying much attention for anything else.
And finally, on the TV coverage of the Canada game, Ellen White became Ellie White in the commentary. Has anybody started calling her Ellie?
I think there was a Linda Bronze in there as well? And maybe a Catherine Weir? It's not difficult to get players' names right. It's quite frustrating and disappointing, but it's just another bit of fuel to add to the fire and we just focus on us and stay grounded. It is what it is.
Talking to TEAM GB at #TOKYO2020: "It's another game of football and anything can happen." KIM LITTLE looks ahead calmly to quarter-final clash