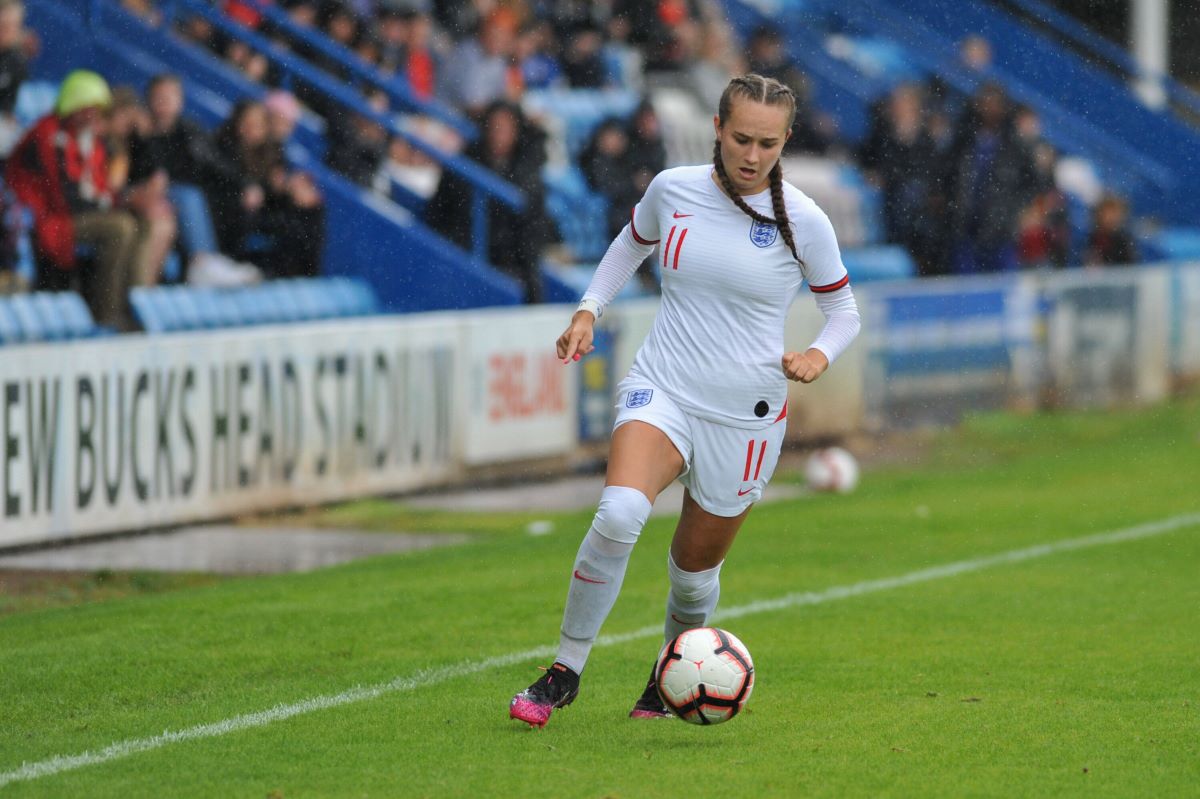 England Women U-19s defeated Czech Republic 4-1 in at friendly at AFC Telford United's New Bucks Head ground.
Lydia Bedford's Young Lionesses had to come from behind, as the Czechs took a 16th minute lead against the run of play through Klara Duchackova.
England equalised less than ten minutes later though, when Grace Clinton set up Lucy Watson to blast level with her left foot.
It was four minutes before the break when England took the lead, as Watson grabbed her second of the game after a flicked-on header from Emily Murphy presented her with a chance.
Lucia Kendall came close to adding another soon after half time, only to see her looping effort bounce back off the cross bar as England looked to add to their tally.
And they were given a helping hand in the 55th minute when Maisie Symonds' ball into the box took a deflection off Czech defender Lucie Jelinkova to send it past sub goalkeeper Bara Berankova and make it 3-1.
The scoring was complete after 69 minutes when Watson turned provider to return an earlier favour and set up Clinton to score with a clipped finish past the keeper.
England: 1 Eleanor Heaps, 2 Maisie Symonds, 3 Anouk Denton, 4 Mia Ross, 5 Teyah Goldie, 6 Caitlin Smith, 7 Grace Clinton, 8 Lucia Kendall, 9 Emily Murphy (c), 10 Lucy O'Brien, 11 Lucy Watson
Substitutes: 12 Lucy Parry for Goldie, 18 Anne Hutchings for O'Brien, 19 Zoe Barratt for Clinton, 15 Devon Rush for Denton, 14 Summer Hughes for Symonds, 16 Neve Herron for Smith, 20 Milly Mott for Ross
Substitutes not used: 13 Sophie Hillyerd, 17 Maria Edwards
#TOKYO2020 Olympics Day 4: Armchair reaction/recap (with Sophie Lawson)