What did I say about the scheduling?! Only a real sicko would try and watch four matches at once *waves* 
For reasons unknown we started with Group G and Peter Gerhardsson flexing away and making eight changes to the Sweden side that was already through to the KOs. I won't lie, at first it was pretty rubbish from the Swedes but absolutely blinding if you're a fan of New Zealand/the Ferns/sheep. The Kiwis looked (dare it be said), good, chirping away and batting their wings to take flight, not that they ever got off of the ground – how's about that for an ornithological joke?!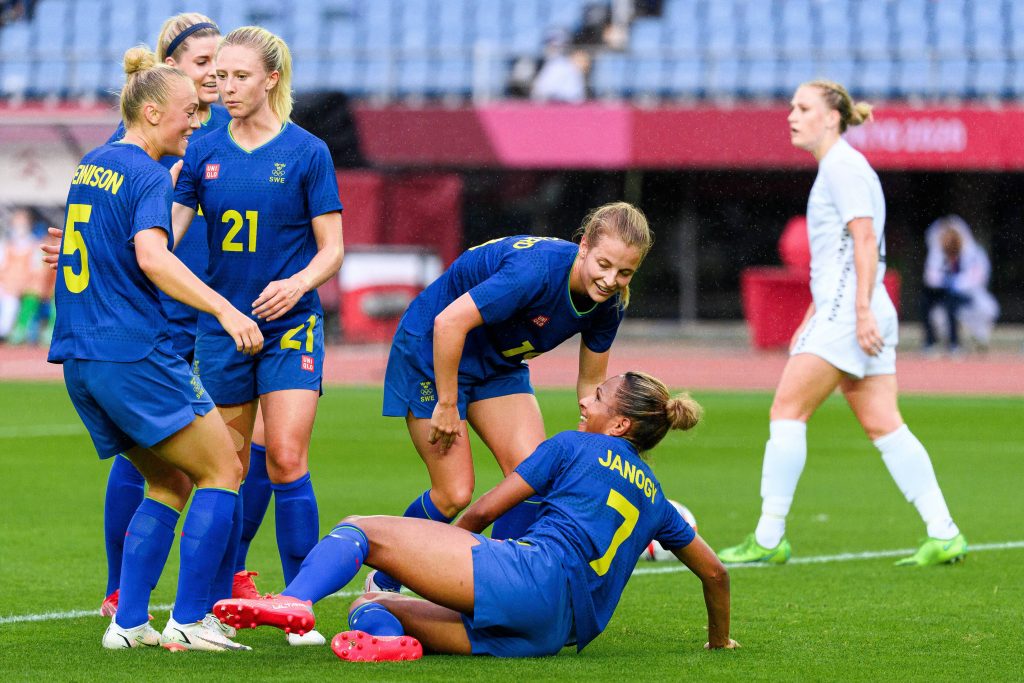 Right, football: Anna Anvegård header and New Zealand were… well, it was always going to be an ask but that goal settled Sweden and soon they had a second through Madelen Janogy. Human banter-machine Olivia Schough (Skooog) played a blinder and the Ferns kept trying until the last but they failed to really dish the biscuit, thus closing the books on the Tom Sermanni era. 
In the other match in Group G, the USA and Australia played out a scoreless draw, it had its moments but there was a lot of 'meh'. The Aussie attack was not at its best, and bar one or two moments when the Americans forgot that Mary Fowler existed, there was little danger. Not the humdinger people hoped for. Vlatko admitted in his post-match that he had just wanted to the team to see the draw out and not go nuts looking for a winner. Either way, another clean sheet for Teagan Micah is something well-worth bragging about.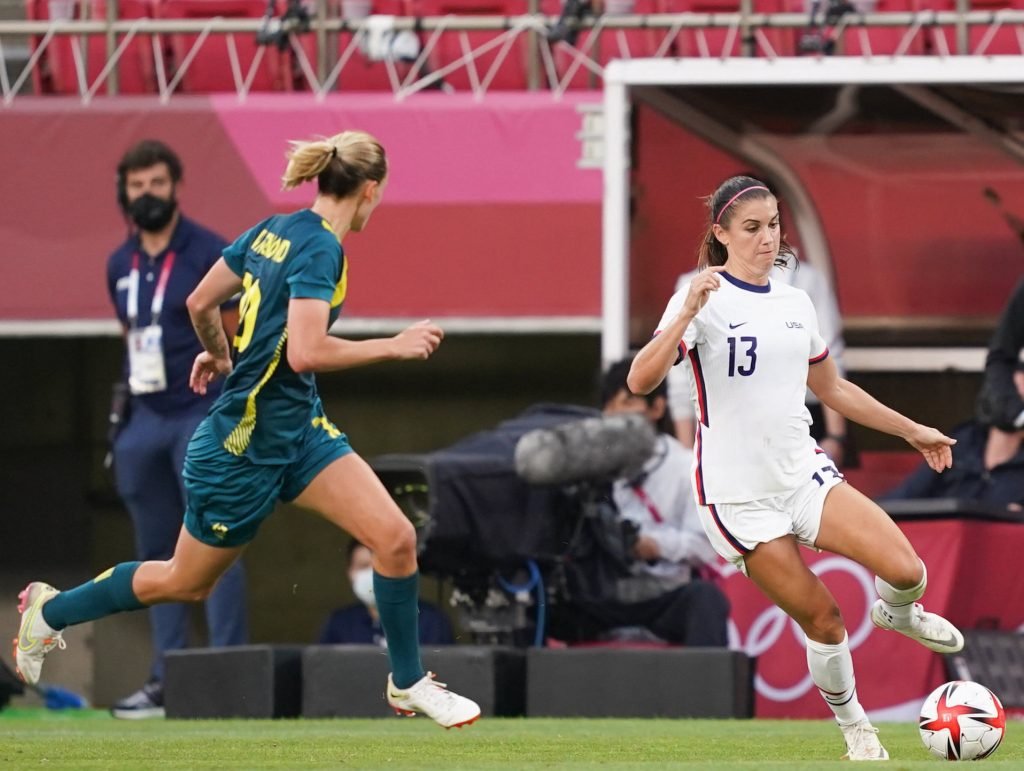 Midday rolled around and we all readied ourselves for the incoming quad-screening, thankfully we started with Group Ehhhhh. Would it finally be the day that Japan showed up at their home Olympics and alley-opped their way to a convincing win? No, no it wouldn't. Look, they tried but so much of it was the same dragging, "why are you doing that?" football that has bothered them for so long. It was arguably Chile's best performance across the pitch though and shout-out to them for finally showing up and trying to defend. 
As it looked for all the world like Japan wouldn't score, La Roja got up the pitch more and with a near hail Mary came within a whisker from scoring when the ball cracked off of the woodwork and bounced on the line. In one of those moments when the ball just seemed to be screaming, "Helllllllo from the other side…" Yamashita clawed it away, with the replays looking like it had probably 99% crossed. The decision not to award the goal was a proper sucker-punch as a few minutes later Japan finally took the lead through Tanaka. Just one of those matches where you find yourself shouting, "WHY ARE YOU SO BAD?!" at your TV/computer through a mouthful of popcorn. Japan now get to play Sweden in the QFs and I'm sure that's just going to suck for everyone who wants to see them actually do well.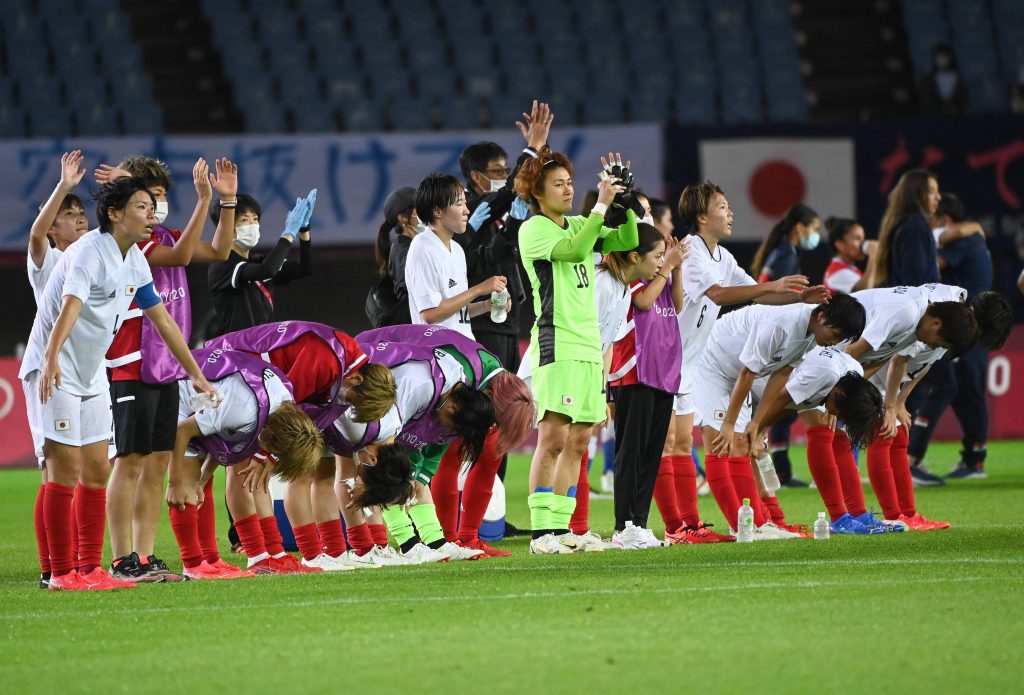 There was also Canada vs GB whilst this was going on and ugh, remember that, "Okay but Riise's England have been UGH, how do we know that GB won't be as similarly UGH?" that a lot of Brits felt before the Olympics started? Well, hella UGH from GB for A LOT of the match. Yes, Hege had rested and rotated but ugh, Man City connection and a whole bunch of not awesome football going on for the Brits. The highlight of the match just how dreadful the commentator was: WHO IS ELLIE WHITE?! 
Anyway, Caroline Weir is proper quality; I'VE BEEN INCLINED BUM-BUM-BUM and such. Unlucky not to score when she cracked the ball from pillar (or bar) to post but a helpful deflection off of Nichelle Prince gave her the equalising goal, keeping GB top of their group. They'll play the Aussies in the QF and I just don't know how much longer I can repress the Alf Stewart, "Flaming gallah!"that's been rising. 
Half an hour into all of that, Brazil vs Zambia and China vs the Netherlands went off and holy hell did they go off!
Is there anyone who doesn't love Zambia and Banda? Coming into the match they had a real chance of reaching the QFs and Barbra vs Barbara (the Brazilian no.1) was set to be fyaaaaah. 🔥 Sorry, I'll never say it like that ever again. The match was shanked 14 minutes in when Lushomo Mweemba was shown a straight red for a foul on Ludmila – it took a long VAR review – it was overall a giant mess too, with the Zambian goalie coming off the worst after Ludmila had tumbled into her. One MASSIVE delay later, Zambia were down to ten and Ngambo Musole was on and in between the sticks.
Molehill mountain stuff for the Copper Queens and when Andressa Alves popped home the direct free-kick from just outside the box from the foul, it seemed like the goals would pour in for Brazil but, here's the thing folks, they just didn't. Zambia defended fantastically well – didn't attack with the freedom that they did against the Dutch and China but showed far more discipline without the ball that most would have expected. The match – thanks to A LOT of lengthy injuries – ended up with 20 minutes of combined stoppage time but only finished 1-0. 
Right chaps, best for last… Or worst for last, depending on how important you think defending is to football: Netherlands 8-2 China… That's right, the Dutch scored 21 goals in three matches. 
We already knew the Chinese defence had taken residence in the red zone this Olympics but few would have expected to be blitzed as they were and it started in the 12th minute off of the counter. But of course with Group F being the banter group, China found an equaliser through Wang Shanshan before Beerensteyn regained the lead for the Dutch with a quick deuce. The Oranje continued to paddle the Steel Roses' defence after the break with Lieke Martens grabbing a fourth goal two minutes into the second half when she nodded the ball into the pitch in front of GK Peng, who is having a month to forget.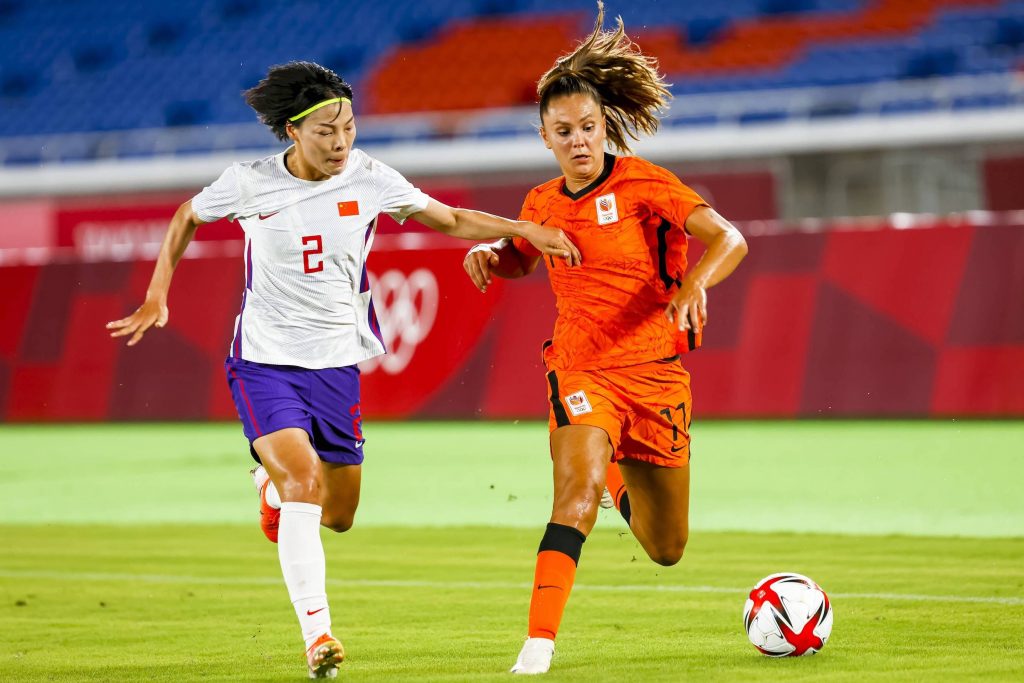 If you're China, at 4-1 down you're probably asking yourself, "how can this day get worse for us?" I mean, probably in Chinese… I digress, the point is then Sarina brought on Viv just for the pure banter of it all. Three minutes later she scored. But hey, it wasn't all bad news for China, in fact there was some decidedly nice news for the Steel Roses when Wang Yanwen scored in the 69th minute. But here's the lovely thing, she'd only been on the pitch for ten minutes and that was her senior debut so a crappy day at the office but proper joy for Wang.
It was one of those matches that you couldn't look away from because you knew you'd miss a goal, it was definitely not the match to down a big drink before, I'll tell you that much. Martens made it six a few SECONDS later when… oh Peng, let's just say, it's the type of goal that part of you dies when watching. Granted, the Chinese defence continue to part like… two things that are bad at staying together, but Pelova grabbed herself a nice little solo goal a moment later, again, a look away moment for Peng. Viv made it eight a couple of minutes later and when the cameras cut to Sarina in the dugout she was creasing up, pure delirium for her and probably every Dutch person. Honestly, I haven't seen so much 'broken china' since I took my pet bull to the antique store.
So that was day three, from here on out the schedule gets a little better but I'm still holstering Legos on the off chance I find the gimp who set it. I'll see you all again on Friday to talk about [HOPEFULLY] less goals. Take it cheesy all!
Follow Soph on Twitter: @lawson_sv
#TOKYO2020 Olympics Day #2: Armchair reaction/recap (with Sophie Lawson)