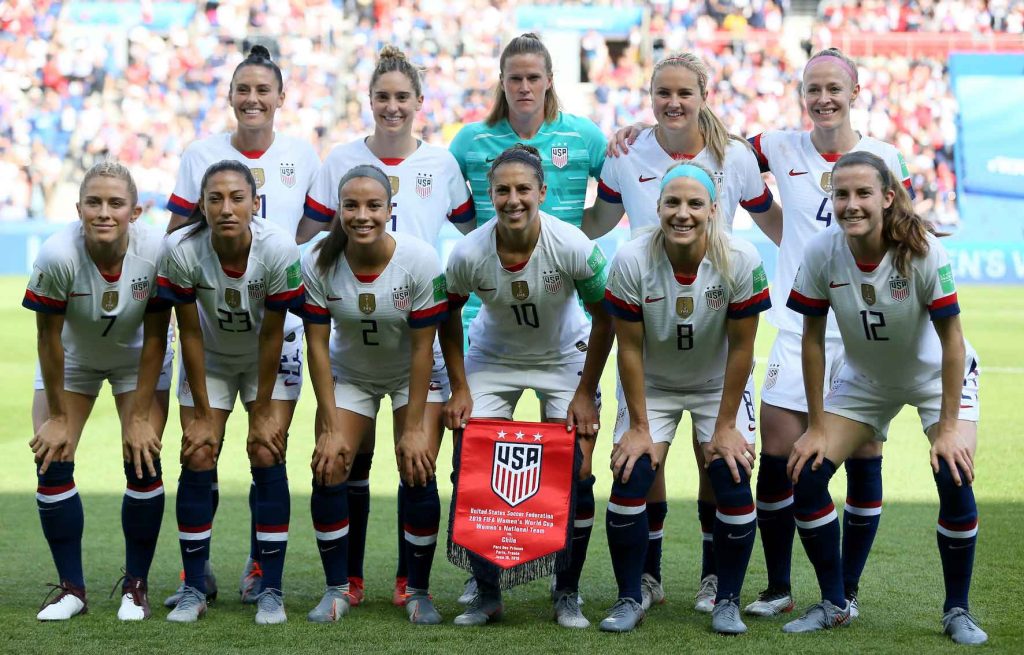 The USA made it two wins out of two in the group stage with a 3-0 victory over Chile at the Parc des Princes on Sunday night (reports Catherine Etoe from Paris). Here's some more reaction from that win… 
Defender Tierna Davidson on the performance:
Something that was quite impressive about this game is showing off the depth of our team. Hopefully this is going to be a long tournament for us so to be able to have the depth and quality of players that we do is actually quite important and shows us to be very dangerous. We don't have just 11 players that can do what we need them to do, we have all 23 players who can contribute. So more than the scoreline that was something that was important to show.
On USA finding their level:
Ideally we are looking to peak higher and higher in every game that we go and refine little details as we face different opponents. We are trying to make everything that we can more precise and more accurate. It's still a building process, nothing's perfect yet and of course, in soccer nothing is ever going to be perfect, but we're trying to peak every step that we take.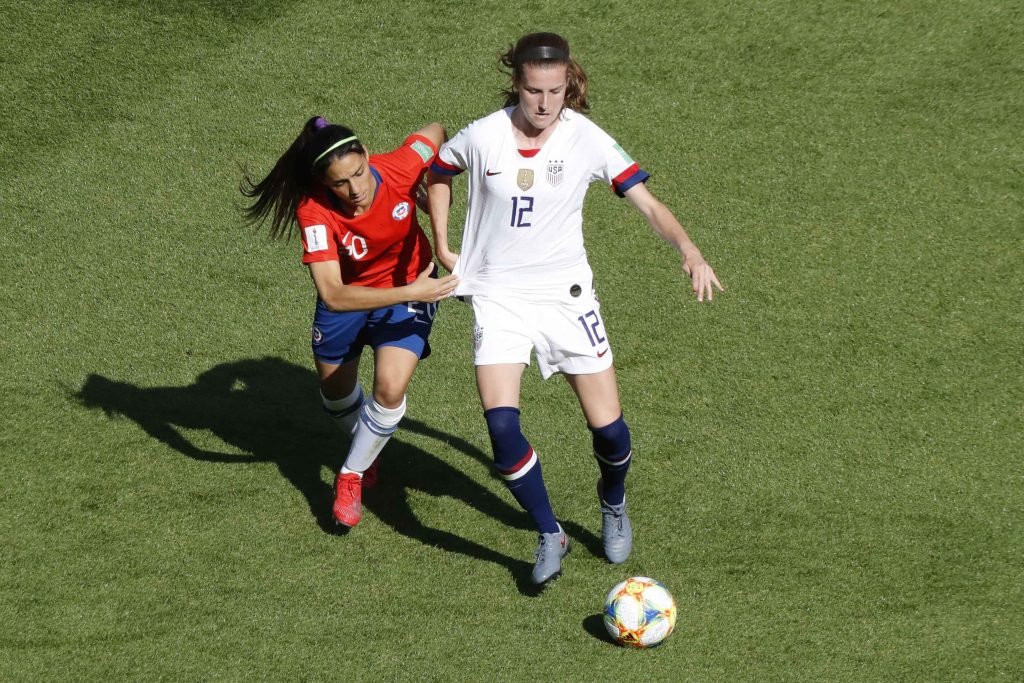 On their set-piece play:
As a team we always pride ourselves on our set pieces. Games are often won and lost with set pieces and facing this team we understood that they were going to put a lot of players behind the ball so maybe with the run of play we wouldn't get a very clean chance, there would be a lot of players in the box, a lot of deflections, so we knew that set pieces were going to be a part of it, especially with the aerial presence that we had on the field today.
On the physical challenge against Chile:
The first game we definitely got a lot of attacking and creative juices flowing, [against Chile] we got a little bit more grit in us because they were a more physical team and so I think it was good for us to see a little bit more physical contact.
On how she savoured her World Cup debut:
Maybe 10 seconds before the game started I looked around and the stadium was packed and a couple of chants echoing throughout but after that it was game time.
On how she felt when she knew she was going to play:
My mindset was this is what we've been preparing for for the past, for me year and a half, something that I've been working for and should feel that I'm ready for it. So regardless of nerves, I felt confident that I should be able to go into this game positively.
On the vast experience of the USA:
We are lucky that we have a federation that supports us really well so we can play a lot of games and that's really important, not just to face other opponents but to play as a team and go through the ups and downs together.
Jill Ellis on Tierna Davidson:
She got two assists and the balls she played in, she's got one of the sweetest left foots I've ever seen. I thought it was important for Tierna to get some minutes, playing out the left back position, again I think her distribution on the ball, she can open up a game with the left foot and obviously on the set pieces. Happy for her, but it's all the players, we need them in a good place, if they can have minutes and their butterflies out the way it helps us down the line. You don't look at Tierna with an age, she's a very calm, cool customer so I didn't think the moment would get too big for her.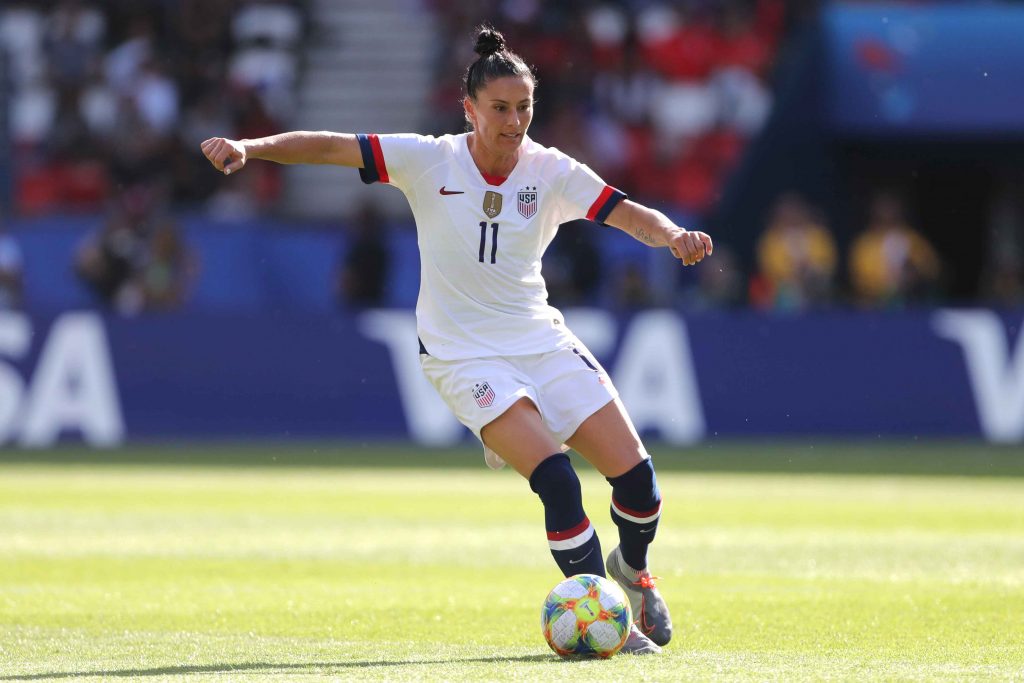 Defender Ali Krieger on the depth in the squad: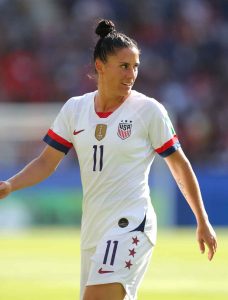 All of us know how good we are, we all can start, as you can see tonight, 23 players are able to play. Unfortunately, not everyone can go on the field at the same time but we're very motivating and encouraging each other and I think it's really important to make each other better every day and challenge each other.  As you can see we have 23 amazing players and deserving to be in the first XI so it's incredible to have that kind of support and know you can look to the side and any of our game changers are going to come in and get the job done so we are fully prepared and ready to go.
On how she has improved in the last four years:
I have really taken care of my body as I've gotten older. I do my recovery and I have really honed in on what I'm good at. I've trained in the off-season every single day and have gotten better at the little details I need to fix over the past couple of years. I've kept my fitness up and really focused on just my body and taking care of that and that's really my engine to be able to play at the level I play at.
On her club mate Marta:
She's an inspiring player. I'm lucky to be able to play with her every day, she makes me better I have to defend her every day in training at home which is a real treat! But it's an honour to play next to her. She's obviously made me better in the three years that we've played together and I hope she does well in the tournament but if we play each other, then obviously we'll give her a run for her money.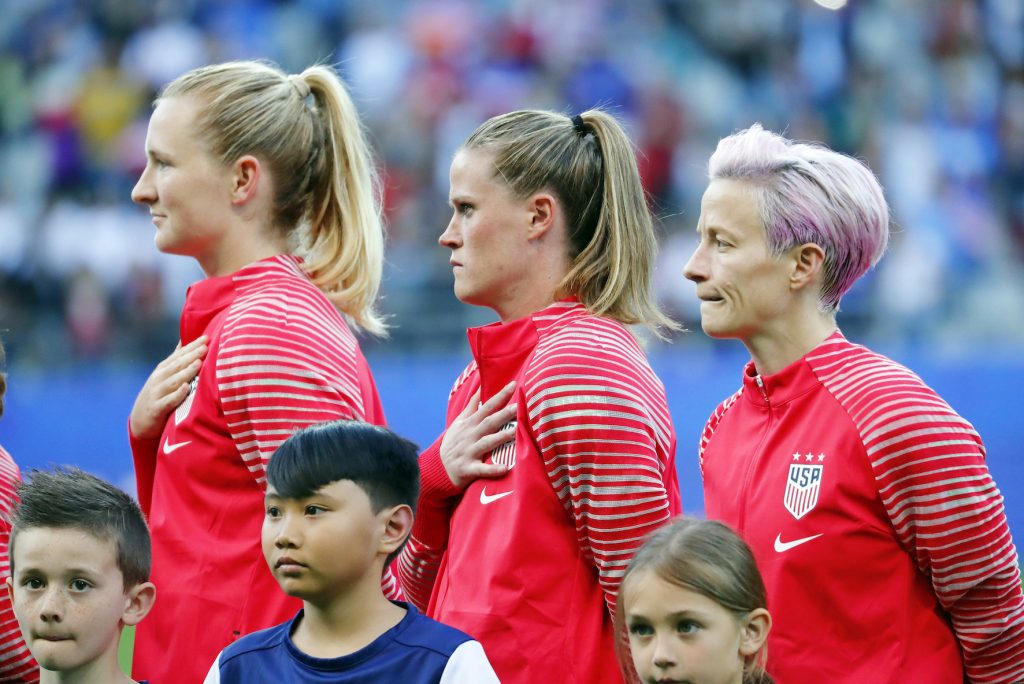 Forward Megan Rapinoe
On whether Sweden have the mental edge because of their 2016 Olympic quarter-final win over the USA:
I personally wouldn't take a lot of confidence from that nor would I feel bad about it or think that we are at a disadvantage from that. I think we're both pretty different sides, hopefully we've both grown and evolved over that time. Maybe I'm saying that because we lost the game to put it behind me and they won so it's a better feeling for them. But I feel like it's not something that we don't remember, we definitely have that in the back of our mind and want to beat every team, but we'll see.
On Sweden at this World Cup:
They play to their strengths. They are organised, they have speed on the flanks, they have created a bunch of chances in this tournament. Probably should have more goals than they have but two wins in two games is all you can ask for.
On building the mindset of champions:
I think the culture of the team, we compete and fight against each other like that in the small sided games we play and the scrimmages we play against each other are hard fought just as these games are. It's probably a little bit of insanity as well, if there's a second left you have to go for it. Over time, we've built this confidence because we've scored so many late goals Athens, 2004, 2011, all these moments that we've had we've scored late. That's ingrained in us. You get that crazy look in your eyes and everyone feels that.