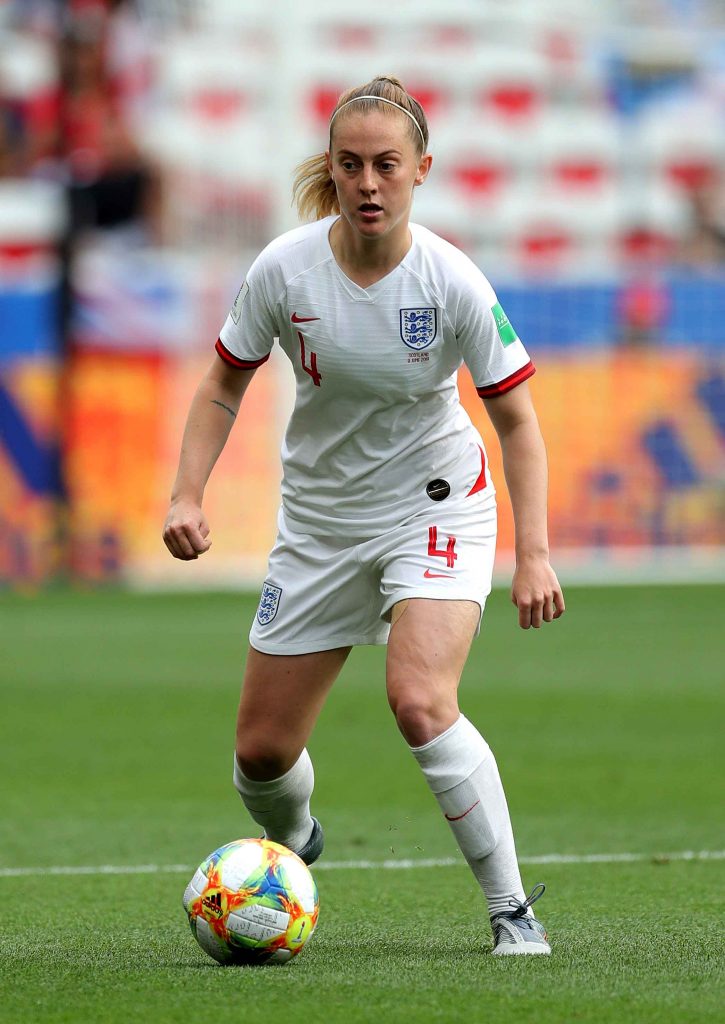 England midfielder Keira Walsh was one of the World Cup debutants in Sunday's opener v Scotland. It was a big one to get under her belt and after another impressive season for Manchester City and stand-out performances at the SheBelieves Cup earlier this year, it could be a massive tournament for her and others around her. Despite her calm exterior and composure on the ball, she admits there were some nerves before the game but there were some words of advice that did the trick.
Here's what she had to say in the mixed zone after the 2-1 win over Scotland…
On her first world cup experience:
Kaz Carney says I've got to give her a shout out for this because before the game I was a little bit nervous. She's an experienced player and she sat me down and was like, "There's eleven players on the pitch for both teams, you've played against these players in the WSL week in and week out," and I play with a lot of the girls at City, so she said, "there's nothing to be worried about, just do your thing." So having that word of her really did calm me down before the game.
On managing to block it out and getting on with her game:
I think when I've got the world class players around me like I do with England and I've got Jill Scott next to me, talking me through the game, I think that really helps. I just tried to play simple, keep the ball ticking over, not try and do anything fancy in my first game, just try and relax into the tournament and enjoy it.
On whether she visualises moments in games or uses imagery and did the game turn out how she thought it would:
I try not to think about it too much, try not to get too nervous before the game. But I think the main thing was that we won and got the points on the board. First game was against Scotland and they're never going to go down easy and they put up a fight for us but yeah, three points from the first game is really important.

On why she thinks the team clicked in the first half in the way they perhaps haven't in recent warm-up games:
I think it was that feeling that we all have the same aim and that is to push on in the world cup and we really came together today. The pen was an early goal and it settled us down and we found our rhythm after that. Yeah in the first half especially, we played some great football at times and created some really good chances. The main for us now is to make sure we kill the game off before the end.
On the VAR decision, it being their first experience of it and whether she knew what was happening:
I'll be honest, I turned to Kim Little and was like, "What's going on?" I didn't have a clue, to be fair. Phil made sure that when it was going to VAR that we didn't get around the referee, let her make her decision and not get too emotional about it because there's always going to be another opportunity and I think that showed. There were a few calls for handball and we didn't let that get in our head and carried on playing. Ultimately we got the three points.
On Keets stepping up and whether she knew it was going in:
I've played with her at City and she scores them week in and week out there, so I didn't expect anything less from her there but we've all been practicing a lot and KB and Carly and Mary make it hard for us in training, so full credit to Keets, it wasn't easy taking the penalty today, so fair play to her. Great finish.
On Claire Emslie pulling one back and whether it was getting dicey towards the end:
Yeah, 2-1 is not a fantastic scoreline. Even 2-0, the next goal is always the most important one. But as a team we have got full faith that we can see a game out and we can be controlled, even in those moments when they've got possession. It's about us feeling comfortable under pressure but I was never in doubt. Good finish from Claire and I'm happy for her that she got the goal…even though it was against England.
On if she can take it all in her stride now:
The first one is always the most apprehensive, the most important one, to get some points and so I'm feeling a bit settled. We had a good performance and that's going to give us all a lot of confidence going into the next one.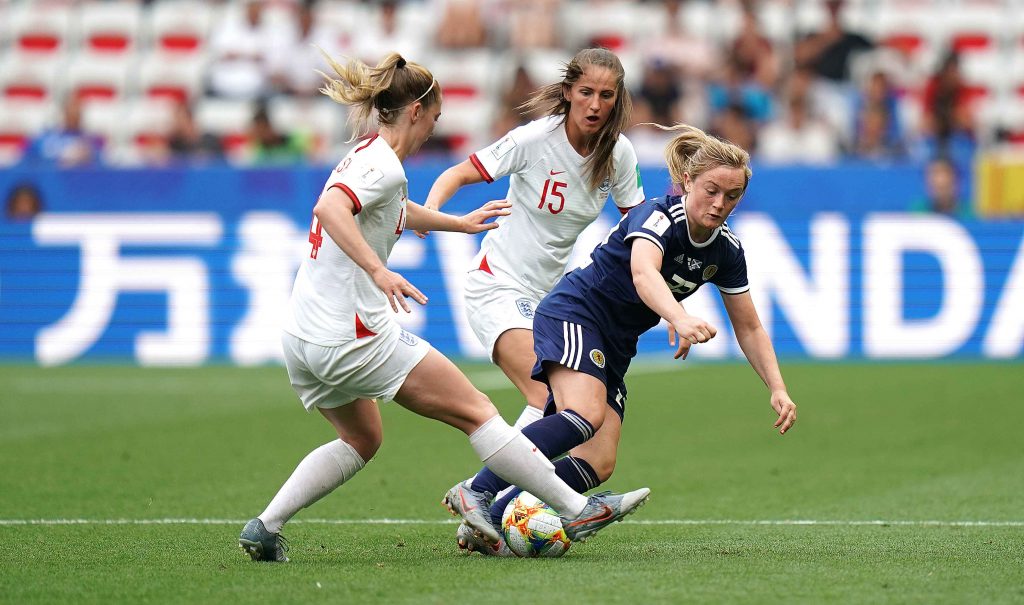 On the way her manager is after a game like that and not knowing whether she will start the next game:
I said that in an interview, that nothing is ever good enough for Phil. He wants us to be more ruthless and see the game out and that's what pushes us on and pushes onto want to achieve more. Full focus is now on Argentina and we have great squad depth so he probably will rotate. Abbie came on and did fantastic, you'd have though she'd been on the whole game the way she played. She was confident and played out from the back. I think that shows the squad depth and that we've got some top players.

On the conditions, the heat and humidity:
I stepped out onto the pitch before the game and I was, 'I'm going back in, straight away!' It was far too warm for me! I'm quite pale anyway. I don't think I'm made for the sun. But quite a few of us have played in Champions League in temperatures quite similar so it's nothing that we've not experienced before but we've just got to let the ball do the work and pass it a lot to get them running and we did that well in the first half.
#FIFAWWC2019 Post Match Reaction Eng 2-1 Scot: Carney credits legends for calm words passed on to Walsh