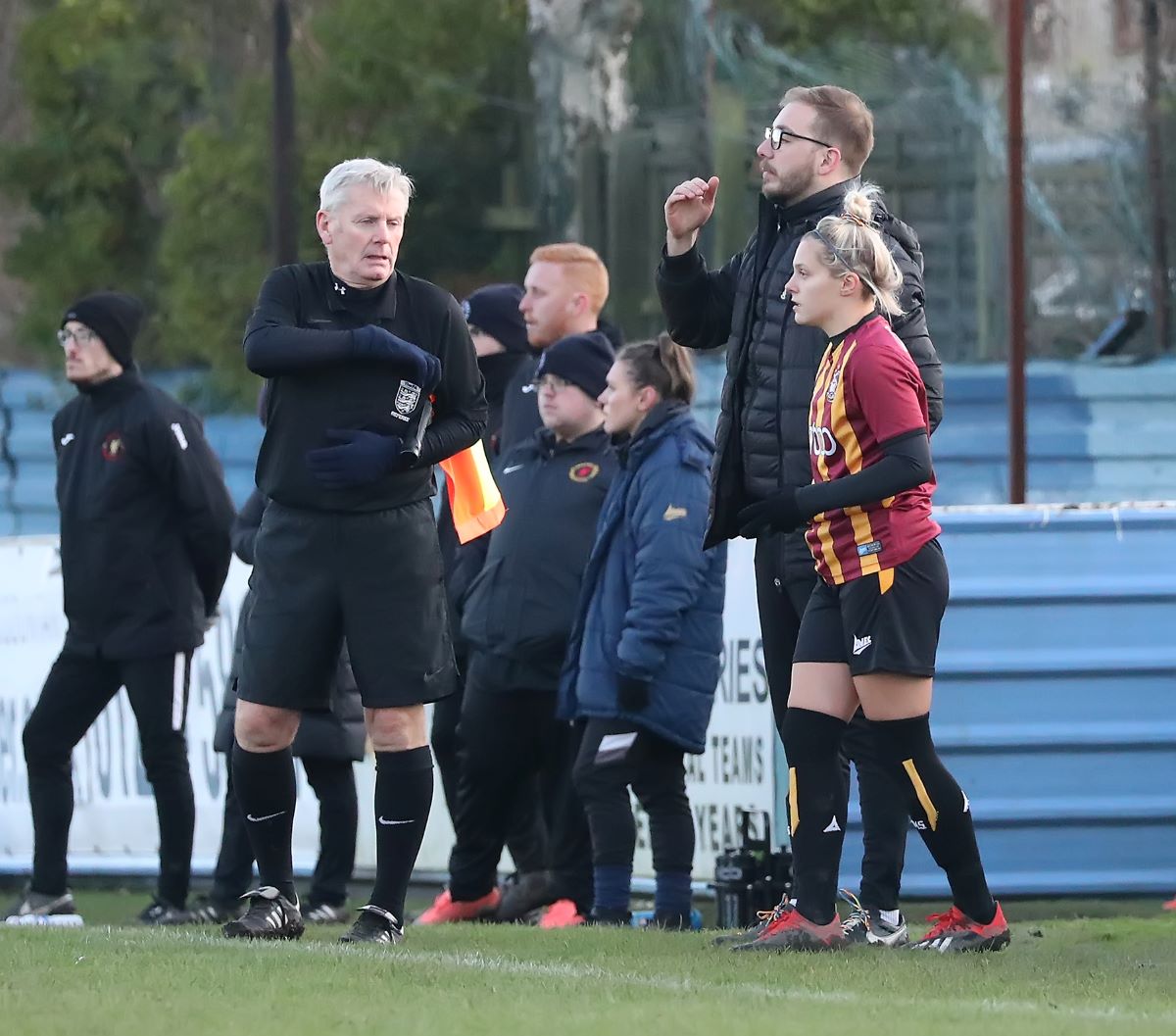 Chris Hames is a young manager at just 28 and while his Bradford City Women's team have had a tough term in the FA WNL Division 1 North, they can low look upon it as just practice for next season.
SK: Can you tell us a little of your footballing history and any personal high points?
CH: My playing career left a lot to be desired, so I started coaching in my early 20's as a Community Coach for Macclesfield Town, delivering in schools, preschools and care-homes. While working there I made my first steps into women's football, as Crewe Alexandra Ladies U-18 Head Coach along side coaching roles at a few non-league clubs in the North West. After leaving Macclesfield, my journey has taken me to Mexico, Manchester United RTC, Sheffield FC in the WSL2 and FA WNL and then I moved to join Bradford in December.
No one moment has been a highlight, just a series of individual and team achievements that have taken me this far, so far: Throwing myself into a new culture and lifestyle half way around the world; Working with talented young players as they start their journey into
the game; Pitting ourselves against the likes of Man City, Liverpool and Everton in the Development Leagues and getting results; Taking on my first management role. As cliched as it sounds, most of the memories I have over the last 8 years have been of the bits I've gotten wrong and need to learn from, so there is plenty of space to improve into.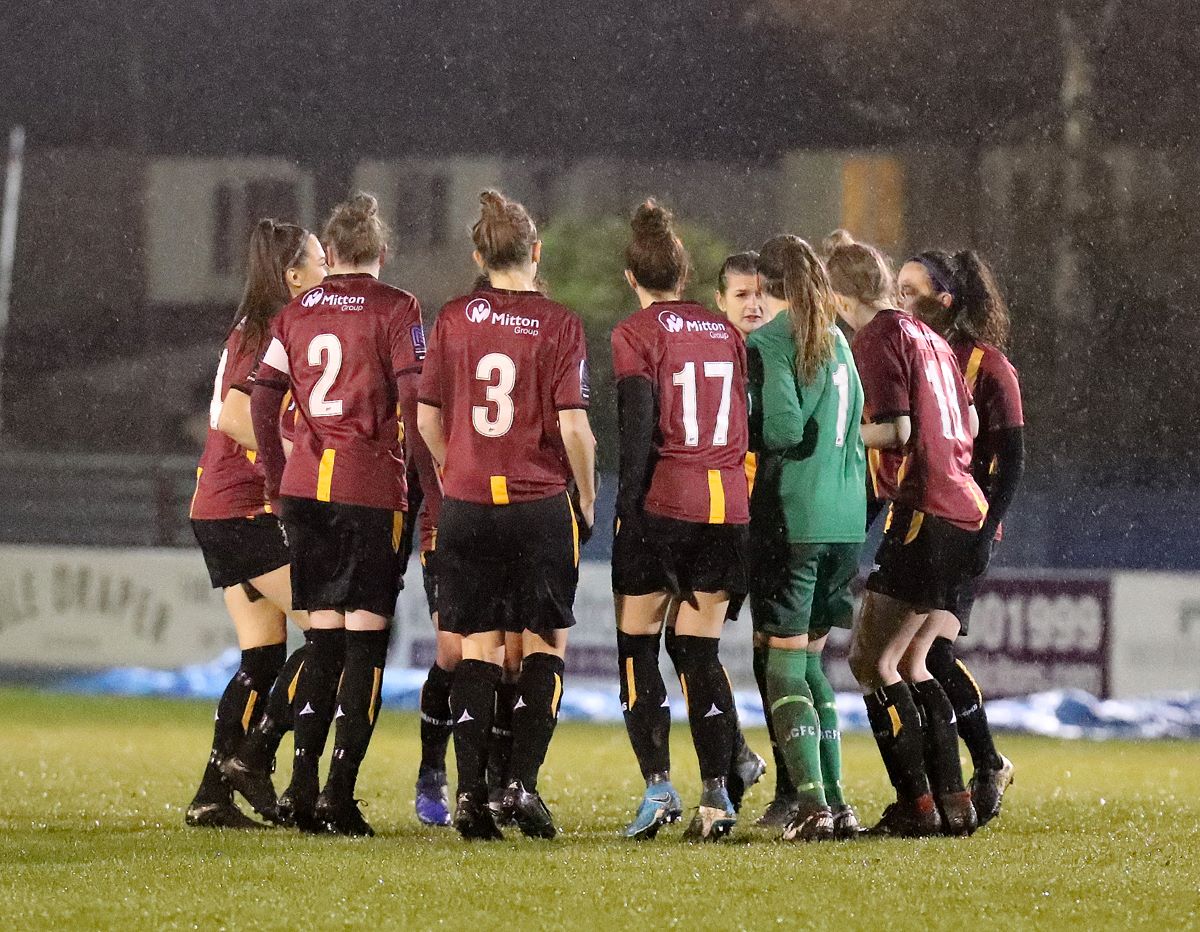 SK: How had your team's season been going before lockdown?
CH: Ok, best way to answer this? Improving…
SK: How did you do against any local rivals in 2019-20?
CH: Since I joined the club in December, we haven't had many games with all the flooding, snow, hurricanes, alien invasions, heat waves and now this pandemic, so we didn't get a chance to play many of our local rivals. In the County Cup we were progressing nicely and was setting up for a semi-final. In the league we have 'room for improvement' from our last game against Leeds [lost 6-0].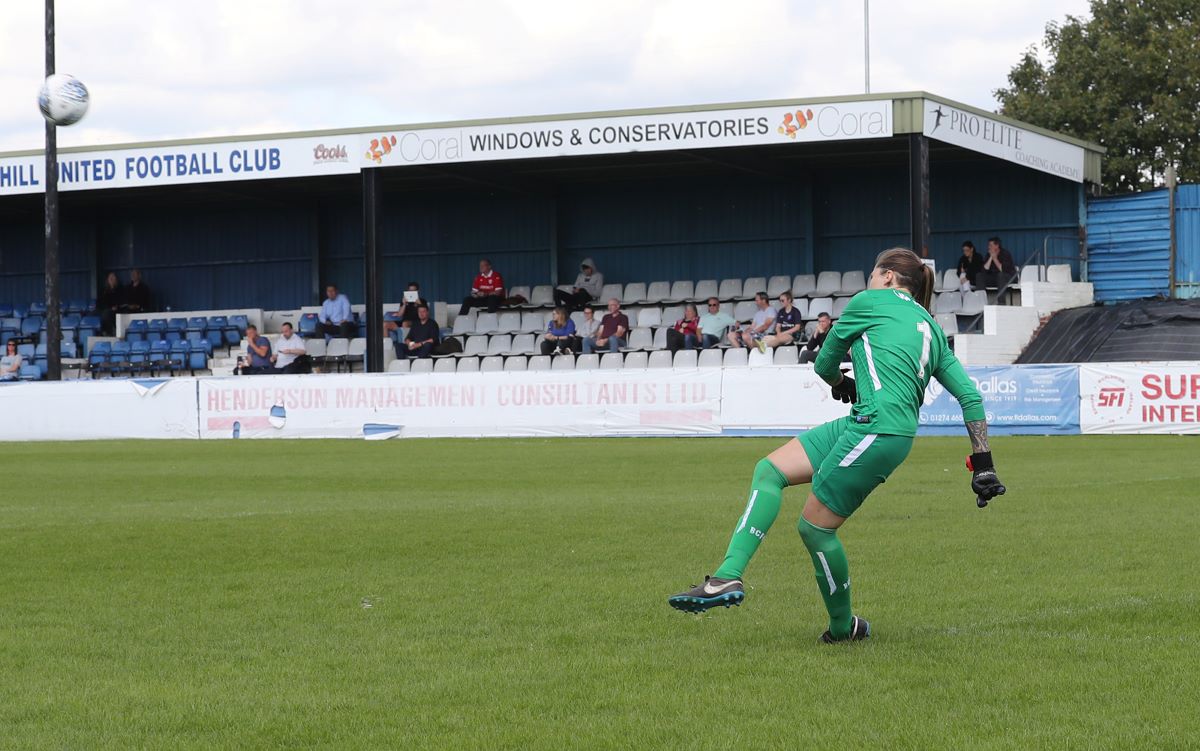 SK: Any rising star, club veteran or stand-out personality we should know about?
CH: You can't look past Bradford City without talking about Sally Thackray and Charlotte Stuart. Sally is Bradford City Women, and I think over time she has done every role imaginable, from parent to chairwoman. She is the soul of the club and one of the reasons I was so keen to join. Saying that, I think Charlotte will have been here equally as long as Sally, playing through all the age groups and into the first team for many, many, many years now – and now she juggles playing with keeping everyone in line as our Head Coach.
SK: How are you trying to keep fit and fill the void in football?
CH: I don't think I've ever run so much in my life! And Zoom quizzes with family and friends – at least at the end of all this I'll be a general knowledge master.
We have used this time to do a lot of planning between all the staff here at the club, so it's been good to still be in regular contact with everyone, but I'll be honest I'm itching to just put the boots back on and get out there again as soon as possible.