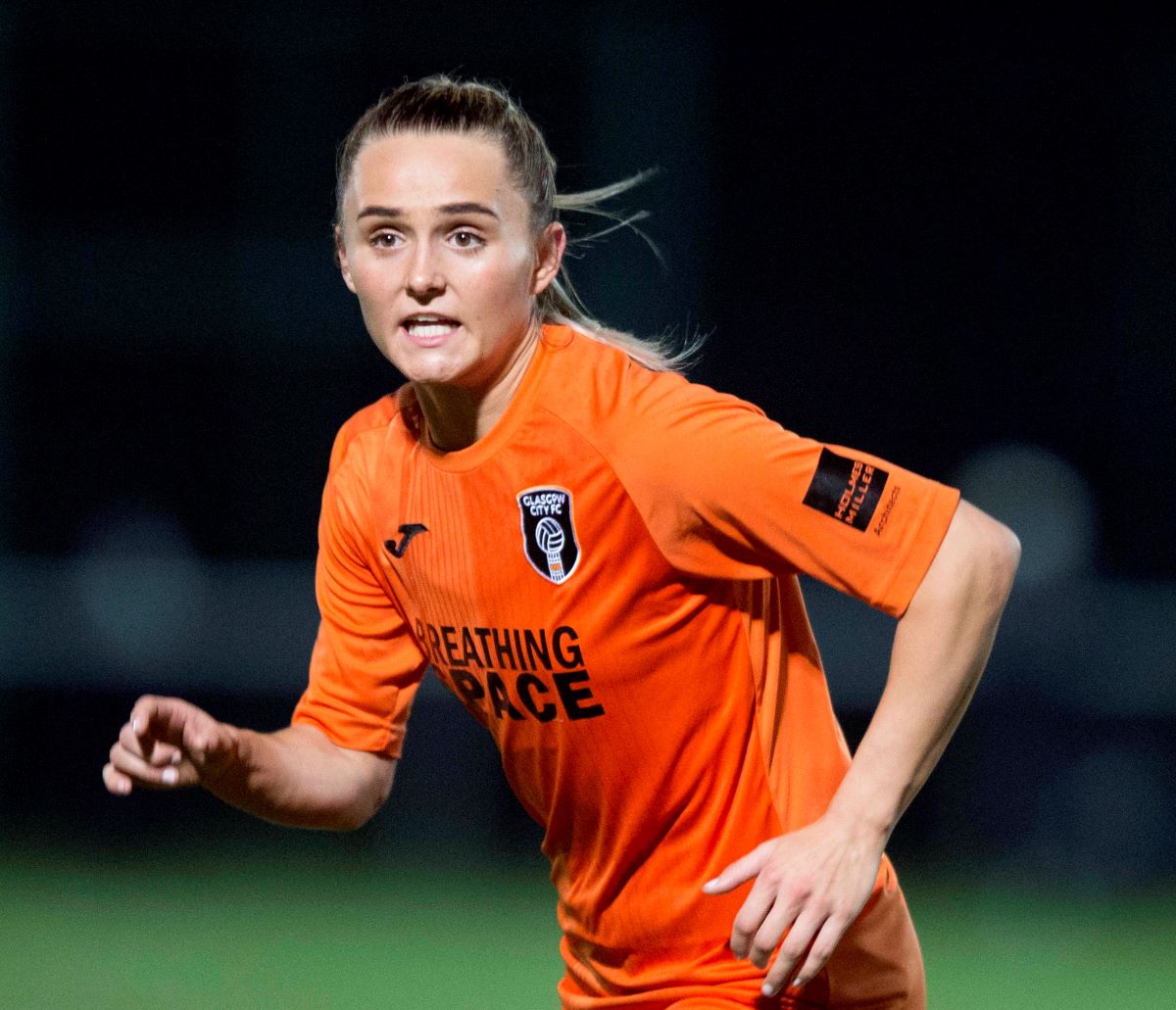 In the last few months, Glasgow City's young midfielder Samantha Kerr has won a domestic double, reached the UWCL quarter-finals and made her senior international debut.
So when speaking about the highlights of her career so far, the 21-year old told Josh Bunting: "Well there's a few, qualifying for the last eight of the Champions League was incredible, I was crying for hours!
"I also went to the European finals with the Under-19s in Northern Ireland, it was such a great experience and one I'll never forget.
"Lastly, receiving my first cap for Scotland against Ukraine back in March".
However, Kerr explained: "Before football I used to do curling as my main sport, but I always used to play football with the boys at my house and in school.
"When I was 12, I applied to a football school and got accepted and they basically said I couldn't join unless I had a team, so from there Ian Dibdin from Central Girls Academy contacted my family and asked me to come to trials.
"When I was with Central, through the years lots of teams were interested in me but I never wanted to leave Central as I loved it so much. We were a big family.
"However, I was 16 and it came to the point where I started to outgrow Central and not only did I start to notice but my head coach Ian did too.
"He always had my best interest at heart and when Glasgow City approached him to talk to me, he basically phoned me up and told me I should go for it because I'm good enough. From there Ian and I went for a meeting with City manager Scott Booth and that was that."
On hopes and aspirations at Petershill Park, Kerr said: "Our aim is the same as every other year, to win the League, League Cup and the Scottish Cup. We will also hope to put up a good fight against Wolfsburg in the last eight of the Champions League.
"I'm very excited but also very nervous, we know it's not going to be easy. However, we have been working and training so hard as a club, so hopefully we can put up a good fight."
On the progress being made in Scottish women's football, Kerr said: "It's great too see clubs in the league stepping up and providing professional contracts and full-time environments for the players – as it's the best way for us to continue to improve and complete in the league and Europe.
"Also, clubs are starting to invest so much in their academy set ups and follow the structure of the programmes down south, which is beneficial for the younger generations. It's a really exciting time to be a female footballer, the opportunities that are being provided are surreal."
While Kerr has featured for Scotland in various age groups, she said: "The highlight of my international career is my first trip away back in March. We travelled to Spain to play in the Pinatar Cup.  Going away with the squad for 10 days was exciting. It was great to train with such experienced players and learn something new everyday.
"Also, receiving my first cap was a very special moment. I can't thank everyone enough for making me feel so welcome and giving me the opportunity."
Asked about her toughest opponent so far, she replied: "Barcelona! That was painful. Toughest opponent in terms of players… there's a few… I'd have to say Vicky Losada and Arsenal's Kim Little. We've still to play Wolfsburg, so come back in a few months and ask me that question again!"
When asked to give her advice to fellow rising stars, she said: "Work hard, be yourself. Try to step outside your comfort zone as much as possible, it will help you learn and improve everyday and don't worry about making mistakes. Mistakes are meant to happen – it's how you react to them that matters."
Jade Lindsay joined Forfar Farmington's Northern Irish revolution