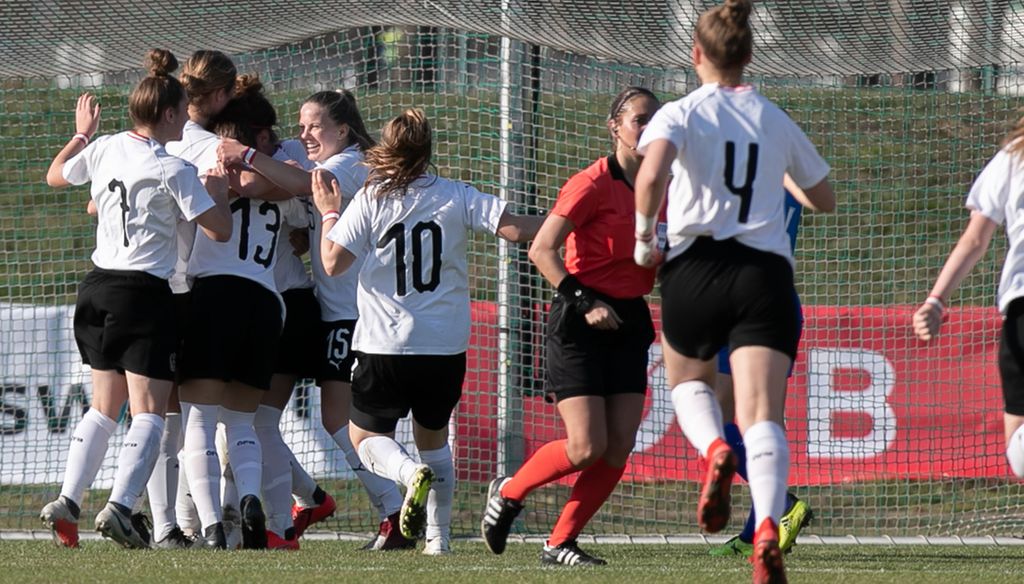 The last place at the UEFA Women's U-17 Championship was taken in dramatic fashion by Austria, coming from two down to beat Belgium 4-2 with two of their goals in stoppage-time.
Belgium only needed a point from their Group 1 game to qualify for the finals in Bulgaria and despite taking a 2-0 lead, crashed to defeat at the death.
Jill Janssens and Cato Dellaert both scored in a seven-minute spell approaching the interval but Annabel Schasching replied with an injury-time penalty and Livia Brunmair levelled just after the hour mark.
With the clock ticking into added time, Belgium were still top of the table but then Lilli Purtscheller and 87th-minute substitute Katja Wienerroither both scored moments apart to send Austria through instead.
Five goal Finns
Finland finished third in the group after putting five goals past Wales. Ria Karjalainen bagged a three-minute brace around the half-hour mark, Niia Salminen added a double of her own in the last half hour and Anna-Stina Simonen came off the bench to score in-between.
Finals draw on Friday
Austria join England, Netherlands, Spain, Germany, Portugal, Denmark and hosts Bulgaria in the finals, the draw for which will be made on 5 April 9.30am UK time, with the tournament taking place from 5 to 17 May.