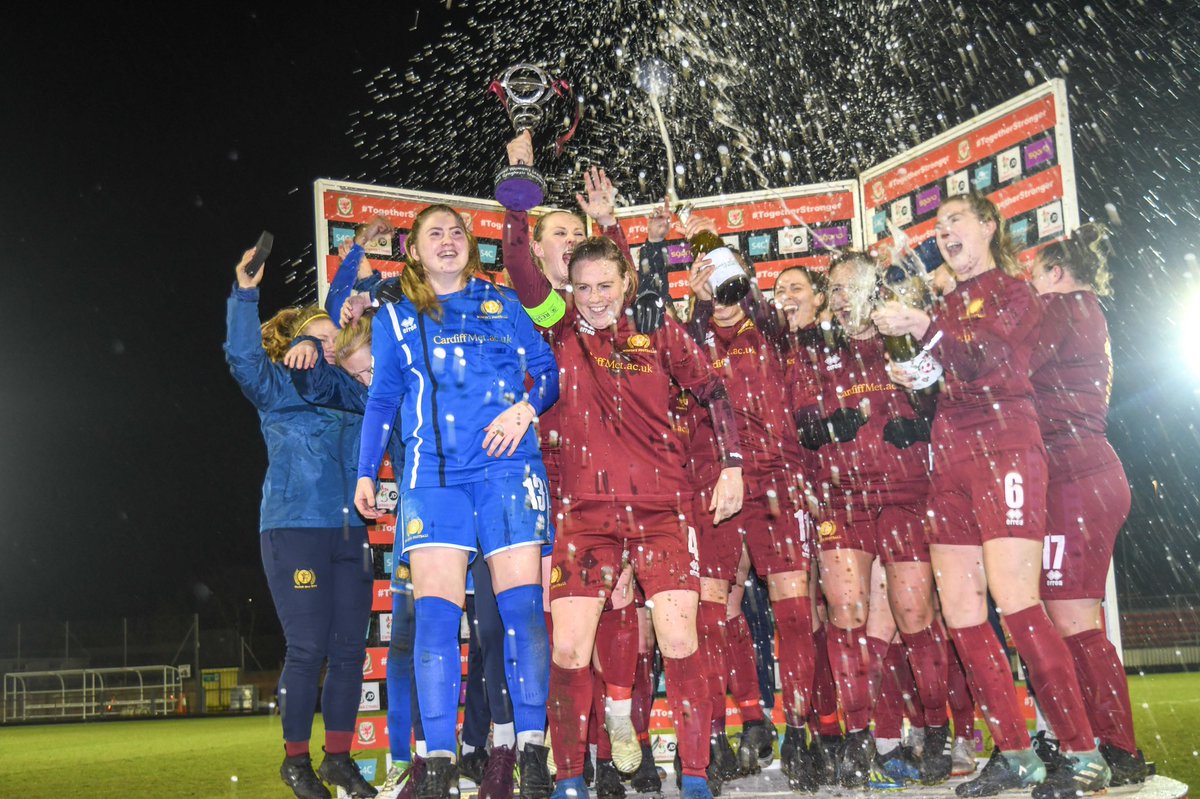 Cardiff Met overcame a stubborn Cyncoed 2-0 to knock their neighbours out of the Orchard Welsh Premier Women's League Cup and send Port Talbot Town through.
It was a tough ask for Cyncoed to defeat the holders in order to reach the semi-finals and their eventual defeat meant they finished beneath second-placed Port Talbot in the group table.
Cardiff Met went into the game with a 100% record and no goals conceded in the competition but Cyncoed held out until the final 15 minutes.
Captain Robyn Pinder broke the deadlock and Erin Murray made sure of all three points near the end.
The Archers will face the Group One runners up in the semi-finals, while Port Talbot play the group winners, the final table to be decided after the game between Cardiff City FC and Swansea City.
The semi-final draw will determine home/away teams and will take place as soon as the two postponed group games are concluded.