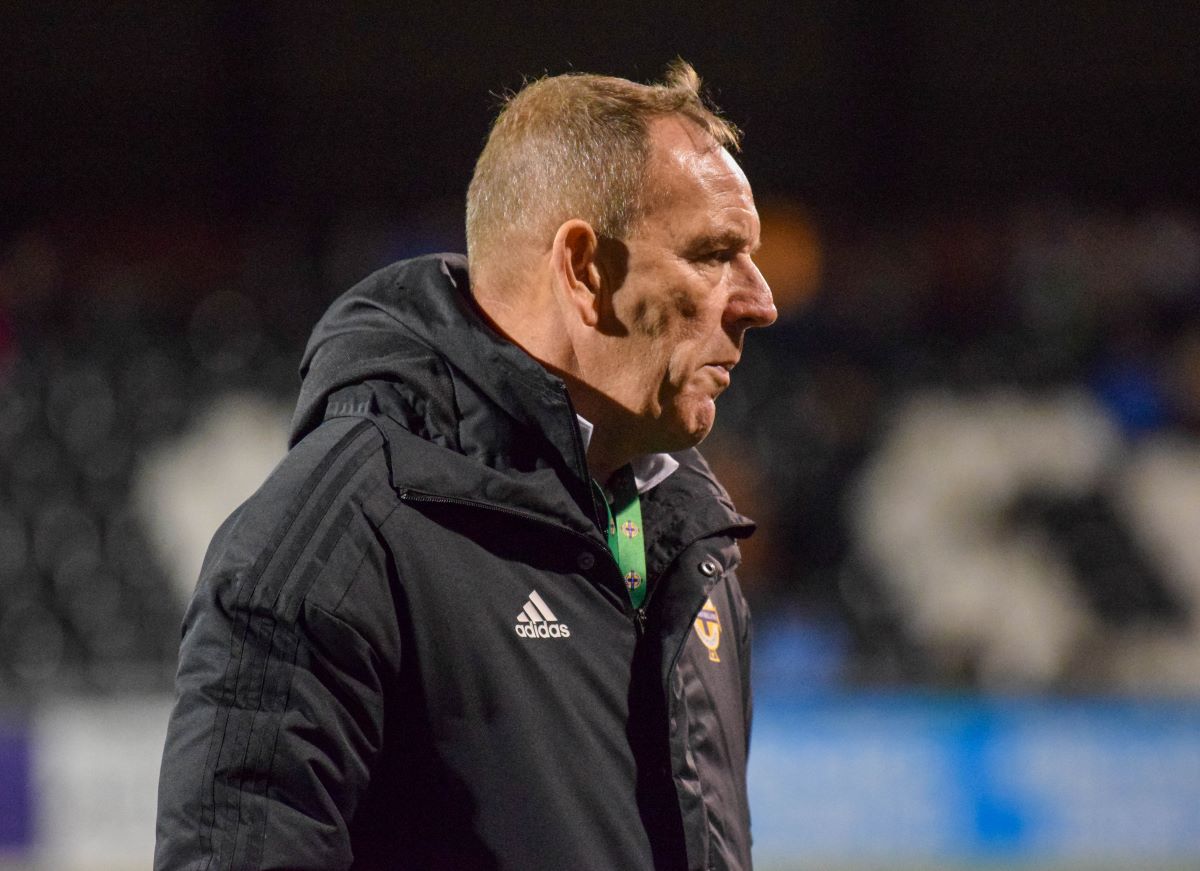 Northern Ireland manager Kenny Shiels admits Ukraine will be "tough opposition" in the UEFA Women's Euro 2022 play-offs next month.
The Irish will play Ukraine away in the first game of the two-legged play-off, with venues and dates for both matches between 7 and 13 April still to be confirmed.
"There's no doubt these matches will be tough, but it was going to be tough no matter who we got," Shiels told irishfa.com.
"I am pleased that we now know our opponents so that we can prepare for the matches. We will prepare to the best of our capacity."
Ukraine finished runners-up to Germany in the qualifiers, while Republic of Ireland were third in their group.
Shiels has already spoken to Republic of Ireland manager Vera Pauw about the Ukrainians, who were in their qualifying group.
Northern Ireland lost 4-0 to Ukraine at the Pinatar Cup a year ago but had fielded a youthful team in that competition.
However, Shiels said that result will have no bearing on next month's play-off ties. "It was a friendly and friendlies are just about match conditioning," he pointed out.
Match conditioning is, however, something that concerns him ahead of the games in April.
In the run-up to the four qualifiers late last year, which sealed Northern Ireland's place in the play-offs for a major tournament for the first time in their history, he was able to play practice matches against men's sides.
But under Northern Ireland's current Covid restrictions such matches are not allowed.
"You can train and train, but you need to play games to get match fitness. When we played England the other week we only had a few players who were match conditioned. Most of our players had not taken part in a competitive match for months."