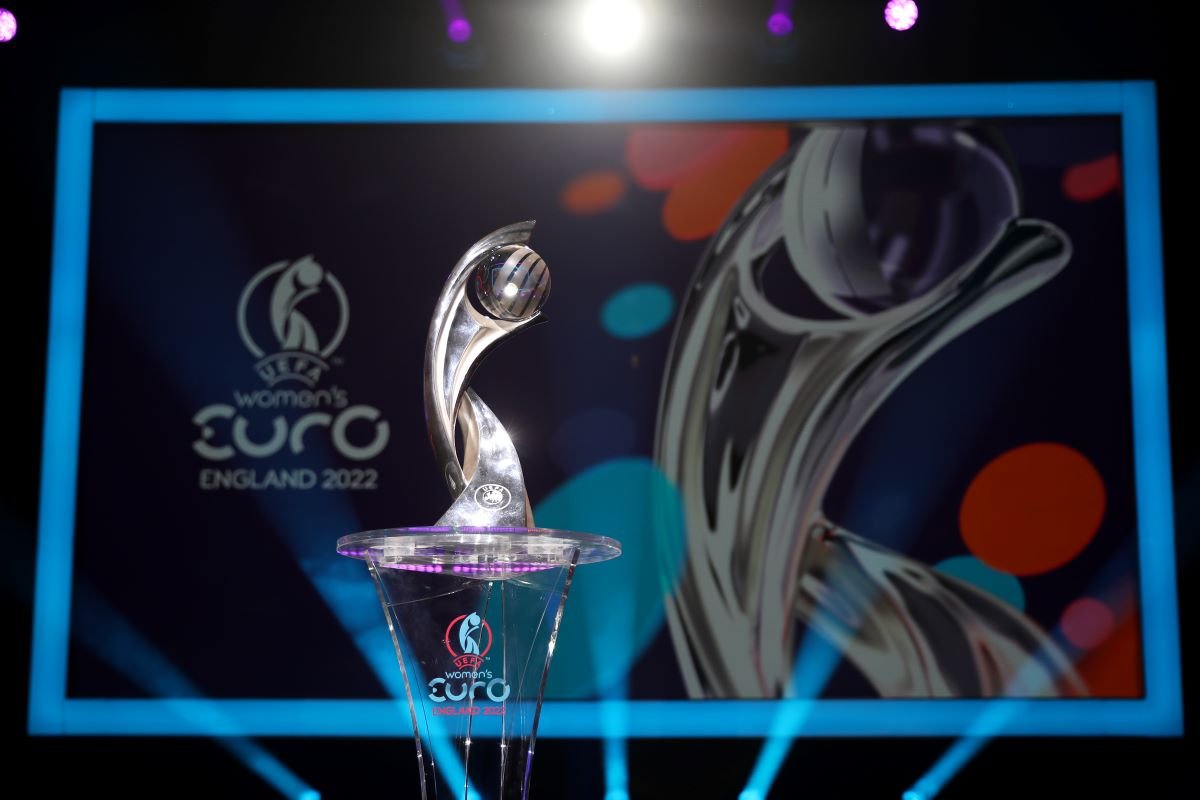 The Heritage programme funded by The FA, EURO 2022 host cities and The National Lottery will share 141 years of women's football.
The National Lottery Heritage Fund has awarded £500,000 to a programme which will record the hidden history of women's football and launch a celebration of the game, its players, and communities, alongside the UEFA Women's EURO this summer.
In partnership with The FA and led by Rotherham Council and Milton Keynes Council, the National Lottery funded programme aims to challenge the common perception of women's football being 'new' and change the nation's understanding of 'the English game'. In addition to the National Lottery funding, The FA and host cities have contributed nearly £600,000 to the project, making a total of £1,060,580.
For the very first time, information about every England player, captain, goal scorer and match score since 1972 will be researched, recorded and shared alongside the information that already exists about men's football. Hosted on England Football's website, the record will continue to be updated, ensuring future female players are part of the footballing story. The project will particularly explore the role of the LGBTQ+ community.
The nine UEFA Women's EURO 2022 host cities (Brighton & Hove, London, Manchester, Milton Keynes, Rotherham, Sheffield, Southampton, Trafford and Wigan & Leigh) will take part in a summer of exhibitions, memory films, oral histories and community activities.
Professor Jean Williams, who will be leading the historical research to support the programme, said: 'This National Lottery funded programme is of enormous significance as the first nationally coordinated project of its kind to, firstly collect the history of women's football in England, and secondly to share that unique heritage with the widest possible public audience. We are finding new artefacts and stories all the time, and are excited to share how women, and girls have historically pioneered football."
Eilish McGuinness, CEO of The National Lottery Heritage Fund, said: "Thanks to money raised by National Lottery players, the hidden history and unheard voices of women's football will be shared for the first time, capturing the full story of the beloved sport. We're delighted to support this project which will give fans and players the chance to celebrate the history of women's football and communities to discover their connections to the game."
Baroness Sue Campbell, UEFA Women's EURO 2022 Board Member and Director of Women's Football, The FA, said: "We are thrilled to be working with our UEFA Women's EURO Host City partners and The National Lottery Heritage Fund on this unique programme. Together we will bring to the fore incredible stories of the pioneers of women's football who have helped shape the women's game we have today. The programme will also capture and tell, for generations to come, the profiles and stories of current and future England players, ensuring fans are better informed than ever before. With the UEFA Women's EURO coming to England this summer, this really is the time to celebrate our past and look forward to a very exciting future."
#FAWNL: Plymouth Argyle Women play Portsmouth in dockyard derby