England forward Niamh Charles says her and her team mates got some "perspective" last night after a late Brazil equaliser robbed Mo Marley's side of a second consecutive win at the Under 20 World Cup writes RICH LAVERTY.
Georgia Stanway's penalty looked to have been enough for England to put themselves in complete control of the group before Ariadina Borges' 92ndminute strike put the group back in the balance.
"You never like to concede in the last minute but once we got a bit of perspective and looked at the four points from two games we kind of switched from being gutted to concede to 'look we're still in this and we're doing really well'," said the Liverpool forward.
"Even if we had won yesterday we'd still want to beat Mexico, nothing changes from our point of view whatever the result."
Mexico's defeat to Korea DPR in the aftermath of England's match now leaves Group B hanging in the balance ahead of the final group games on Sunday, with all four teams still able to qualify.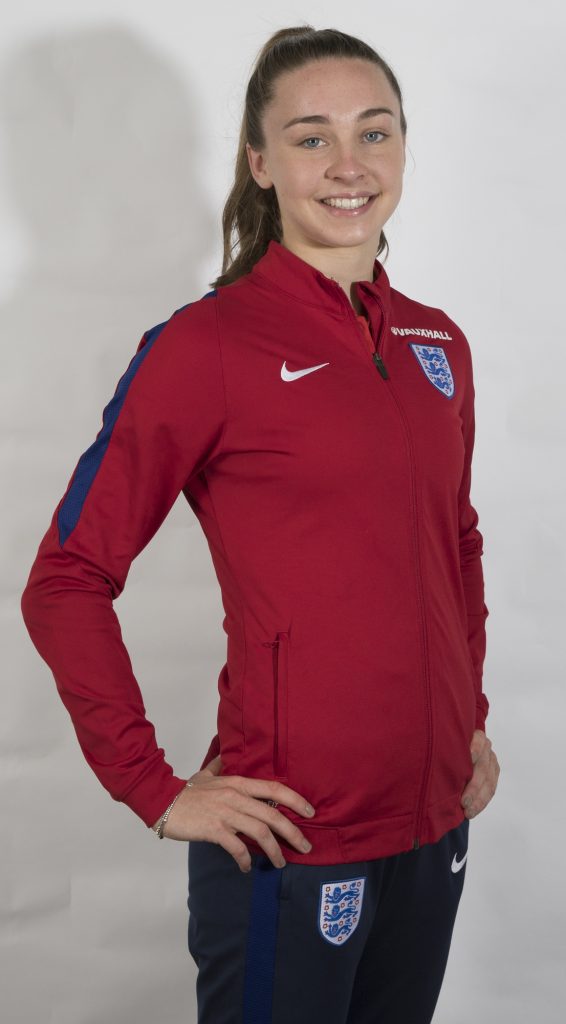 It leaves England sitting top of the group and any sort of result against Mexico on Sunday will ensure qualification for the quarter-finals, but a defeat will leave Charles and her team mates relying on a favourable result elsewhere.
But all players plus Marley have spoken positively about the mindset of the squad now and the work being done to ensure the players go into every game with no fear and no pressure, something Charles believes is now becoming more visible to outsiders.
"We've done a lot of work off the pitch so we're ready and nothing fazes us on the pitch," she said. "I think you saw that against Korea, we've learned how to react when things don't go our way and the work we've put in off the pitch is coming to fruition on the pitch and that's really nice to see."
And the secret she says has been a firm focus on raising the team spirit and how close the squad are since a disappointing Under 19 European Championships campaign last summer which saw England depart in the group stages.
"We've had a lot of meetings, not necessarily about football but about togetherness and team spirit and about knowing our team mates. We've really got to know each other a lot better and we're comfortable being honest with each other. Honesty is massive and we're all in this for the same goal."
It makes sense when you consider how similar this squad is to the one which travelled to Northern Ireland this time 12 months ago.
16 of the 18 from that squad are in France for the World Cup and eight of the 11 who started the opening game last year against Italy started Sunday's match against Korea DPR in Dinan.
But Charles was one of just six players from the current squad who were in Jordan two years ago for the Under 17 World Cup, a tournament which saw England face current group opponents Brazil as well as the reigning champions from Korea.
Those players stood in front of their fellow team mates and presented all the information and stats they could to prepare the squad for the challenges of the first two games, a process Charles said her team mates were "receptive to".
"We used everything we could to prepare the best we could," she said. "The ones that played in Jordan, we looked at those games and fed back our experiences from on the pitch. We spoke about how Korea were so fast in transition, things like that, we gave as much detail as we could.
"The girls were really receptive to it and I think it's different when it comes from a player's perspective than a coach's perspective, so it was really nice to do that."
Charles also believes the squad can look back at 12 months ago in a different light and says it was an experience the current squad needed in order to better prepare for this World Cup.
"We refer to last year as the beginning. Looking back now we're kind of grateful we've been through it because we know what could happen and we're a much better and a much more together team for it. That tournament experience has really benefited us for this tournament."
Charles is yet to receive any minutes during the current tournament with Marley largely sticking to the same team against Brazil to the one which faced Korea DPR on Sunday.
But the 19-year-old says the roles of those sitting on the bench are more than simply sitting there waiting for an opportunity.
"There's been a massive emphasis on the whole group and the bench are really aware of how important we can be.
"We're working just as hard in a different way to get information across and feedback at half-time to help our team mates as much as possible. We all understand our roles whatever they might be."
After the tournament Charles will return to Liverpool and a club almost unrecognisable from the one she left after a brief pre-season before joining up with England.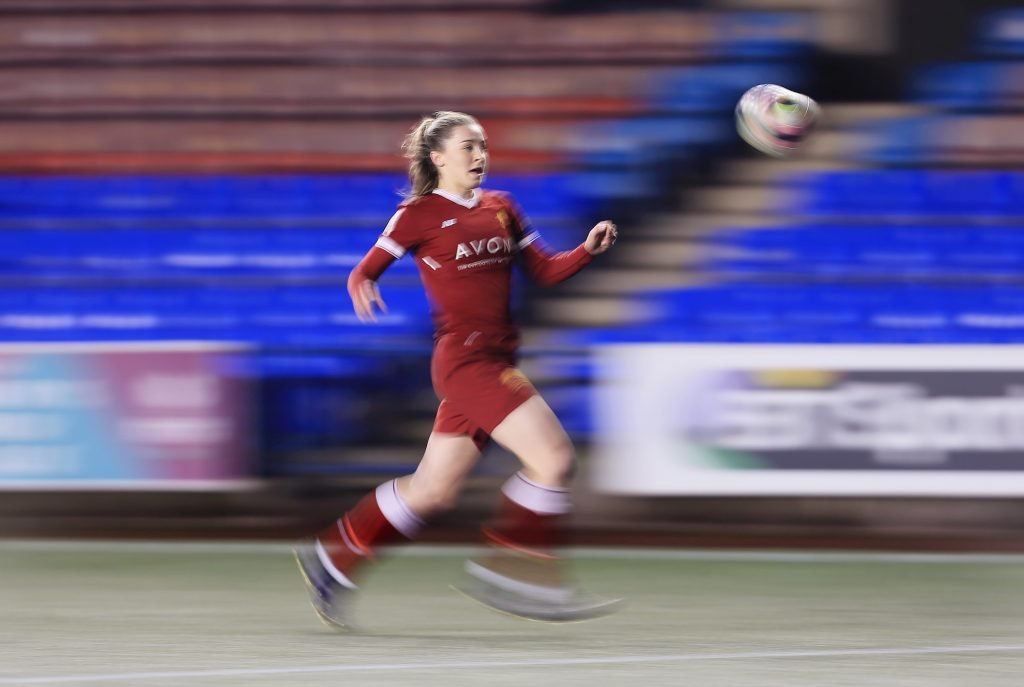 A new manager and an almost wholly new squad will greet Charles when she returns to England for the new FA Women's Super League season but the teenager is looking forward to the new experiences.
"I've not moved clubs but everything's changed around me, but it's really positive and building for the future and I'm really looking forward to the future."
Regarding her first season as a professional footballer, she adds: "I've loved it. I've learned a lot, it's been a massive learning year for me, I've really enjoyed it."
The players now have a couple of days off to spend more time with friends and family before the squad move bases on Friday to prepare for Sunday's showdown in Saint-Malo on the northern coastline, and Charles says it's now time to forget about Brazil and focus on the future.
"Today is just about reviewing Brazil properly, what we can improve on and translating that straight into Mexico. Put the Brazil game to bed, have some downtime and then prepare for Mexico so we're ready to go when the game comes around on Sunday."