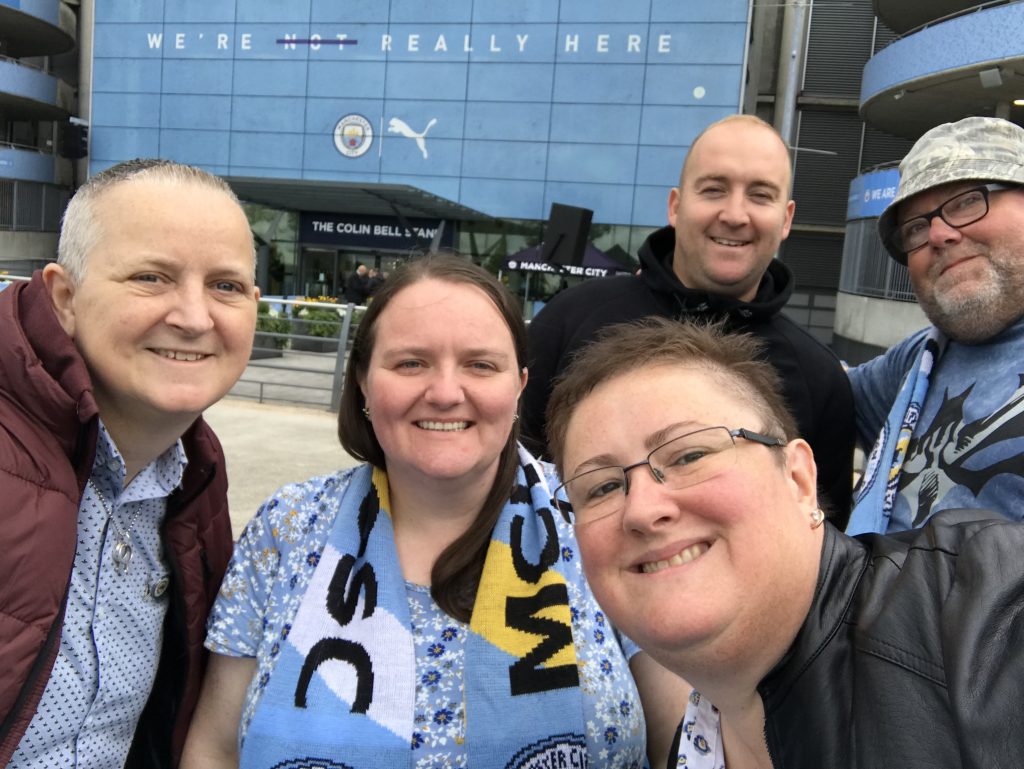 Who are ya? Who are ya? 
Hello! We are the Manchester City Women Official Supporters Club, or MCWFC OSC for short. Our branch has over 200 members and is part of the Manchester City Supporters Club which has over 200 branches and 20,000 members globally. Our dedicated committee members are: Blandie (Chair), Jayne (Secretary), Jude (Treasurer) and Dave (Public Relations).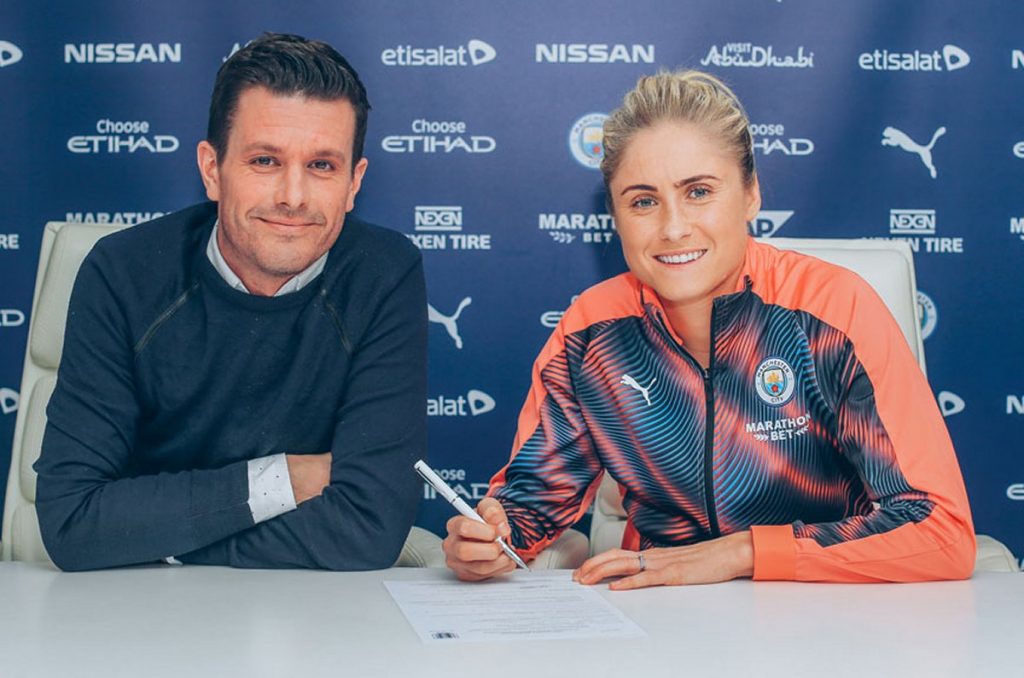 Who do you think 'kicks' (as in, is cool or ace, or under-rated, or similar – could be an individual or a couple of people or a team) and why?
Steph Houghton… Captain… Leader… Legend.
What are your favourite things about them?
Steph optimises everything that a Captain should be. Whether it is for club or country, you always want Steph in your team and she will always step up with a wordlie freekick or a stoppage time banger when needed. She has been the backbone of the City line up for pretty much every game since she signed in 2014 and fans of all ages love her.  
Who would you like to kick on their behalf and why? 
A difficult one to resolve due to most clubs ground sharing however, fixture clashes which force supporters to choose which team in their club they are going to watch is extremely frustrating and must be kept to a minimum to prevent impacting attendances at the women's games. The FA Cup Final last year and in 2017 are prime examples. We were really pleased to see that the final games of last season and this season have been changed to avoid clashes. 
Can we also kick the standard of referees? The WSL and FAWC have progressed considerably in the past few years but, the level of officials does not seem to have developed at the same rate. There are some very good officials however, there needs to be more support, training and increased standards as, continually poor decisions will de-value the product of the game.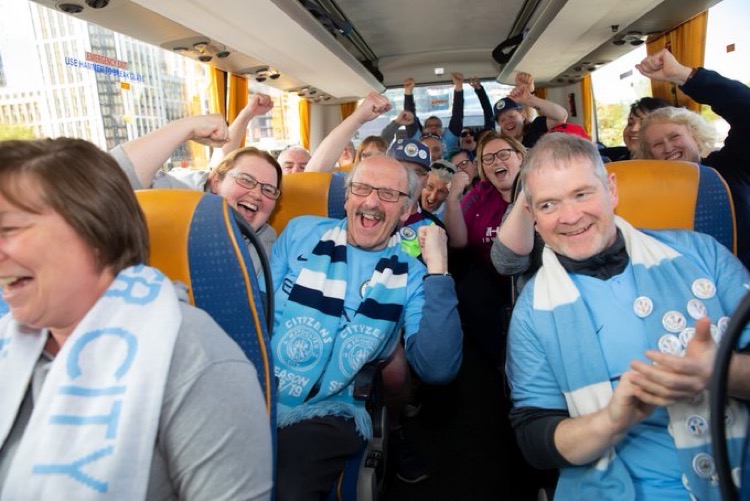 What have you (or one of your group) missed that made you want to 'kick yourself'? 
SLEEP! We love the extra coverage that the WSL are receiving this season but, with it has come a lot of very early kick off times for Away games at the other end of the country. Being up and on the road at the crack of dawn on a Sunday morning is now the norm for us.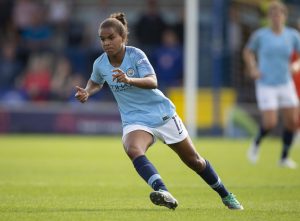 Who would have won your 'She Kicks' award for last season (and why)?
Our members vote for the OSC Player of the Year Award and we present the trophy to the winner at the end of every season. Nikita Parris won the trophy last season and the club kindly arranged for us to present it to her at the CFA. Naturally, we were all disappointed to see Keets leave City however, we wished her well for the future.
How many games do you get to in a season & how do you get there?
We always have representation at every game both domestically in and Europe. Supporters often car share or travel on a coach that we have organised. Numbers vary depending upon location and kick off time. We have a group of dedicated hardcore supporters, some of which, have only missed a couple of games in the last three seasons.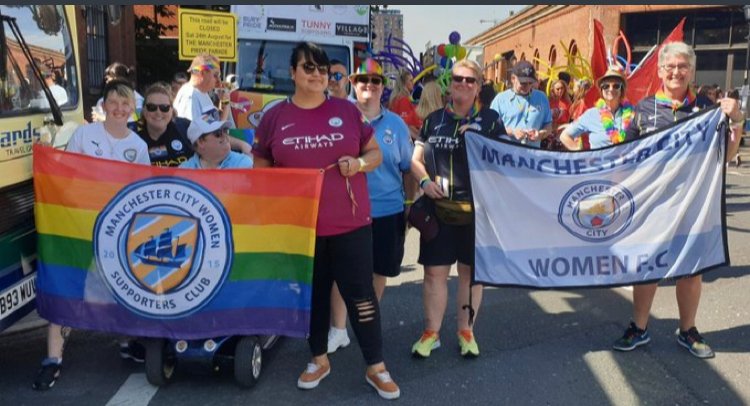 Do you organise group travel? 
We arrange coaches to several of the Away games throughout the season. Some of the money we raise from selling our merchandise is used to subsidise the cost as, we want to give all City supporters the opportunity to travel to away fixtures. There is always a great atmosphere on the coach despite often having a very early start to head south on the M6 on a Sunday morning! When we have been fortunate to reach a final or, a critical match, we often provide the coach for free.
How can people spot you in the crowd? 
Just look for the flags and listen out for the singing and the drum! At Away games, we like to form an "Away End" to help generate the atmosphere in the stadium. We are always up for light-hearted banter with the Home fans and we have built good relationships with other SCs such as Arsenal, Reading, Bristol and Chelsea where we can all share ideas for growing our SC's. 😊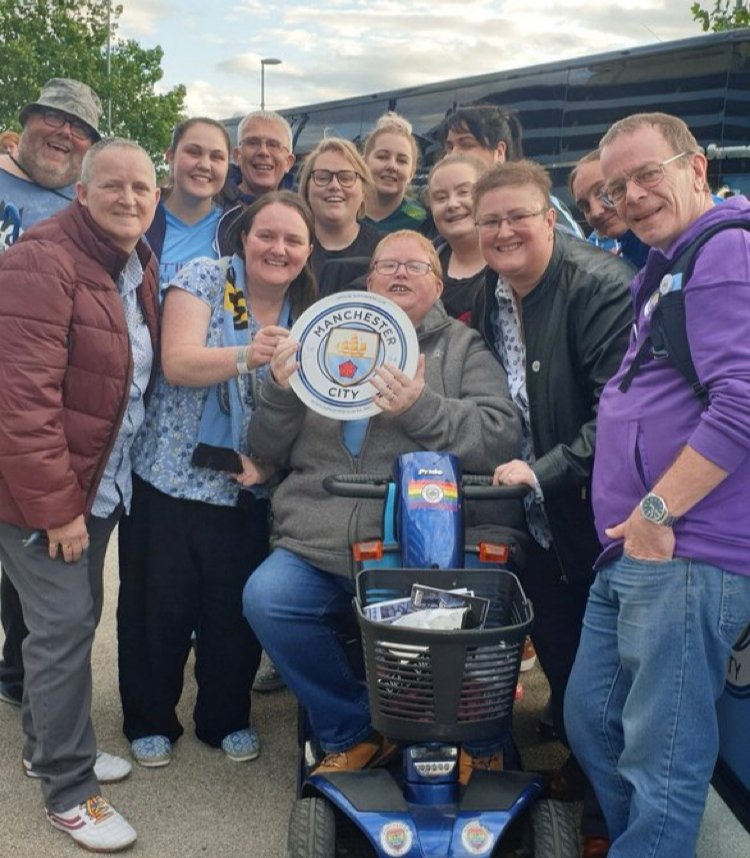 Where do you like to 'kick around' before and after matches?
Come and say hello at our pre-match table in the Academy Stadium before every Home game where we are happy to answer any questions you may have about the OSC. You can also pick up your match day badge and other items of merchandise. We organise regular branch meetings where we sometimes have special guests, quiz nights, curry nights and our annual Xmas Bash is not to be missed. 
Have you any advice for other City fans or visiting fans to the Academy Stadium 
Arrive early to avoid queuing at the turnstiles. Free parking is usually available in the Blue Car Park at the Etihad Campus off Alan Turing Way. The Velopark tram stop is opposite the Academy Stadium. Unlimited free hot and cold drinks are included in the price of your match ticket and there is a good selection of food available at the kiosks. Seats in rows J and upwards tend to avoid the rain!
What question would you have liked us to ask you and what would your answer have been?
Q: What are you doing to help develop women's football in the Manchester area?
A: When we formed in 2015, it was always our desire to sponsor a girl's football team in the area. We are now in the second season of proudly sponsoring Tameside United Girls U11s and it is amazing to see our badge on their shirts.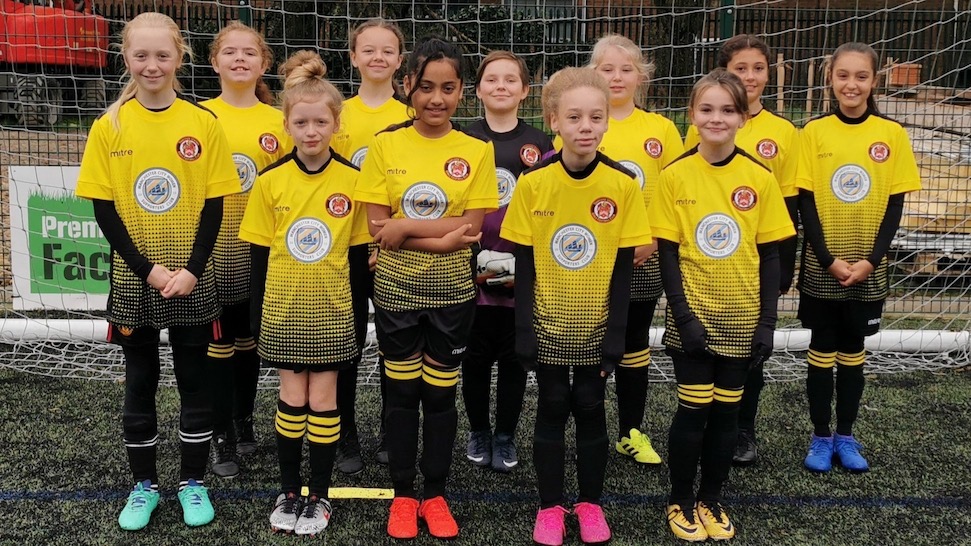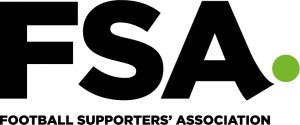 What are the issues or challenges you are trying to address as a group of City women's supporters?
We are fortunate to have a strong relationship with Manchester City and they encourage us to pass on feedback from our members and have shared major marketing campaigns such as #SameCitySamePassion with us prior to release. We are engaged with the FSA and looking forward to working with them at club level, continuing their momentum from the first Lionesses Fan Zones at WWC19 to having a voice representing fans of the women's game.     
FANCY JOINING?
Where can people find out more stuff about your fan group, what you do and how to join?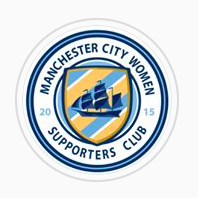 We love our social media! 
Twitter: @MCWFC_OSC 
Facebook: Manchester City Women FC Supporters Club
Instagram: mcwfc_osc
Drop us an e-mail: mcwfc.officialfanclub@gmail.com
Or come and have a chat at any game!