Chelsea's players exited the City Academy pitch with consoling arms around Magdalena Eriksson and bitterly disappointed to have gifted Manchester City the win courtesy of the Swedish defender's stoppage-time own goal. The late, late, 1-0 win for City sees them return for a second Wembley appearance, their first resulting in a 4-1 win over Birmingham in the 2017 final.
On balance it was not the result that Chelsea's performance deserved, and that it was arguably the London side's most dependable and consistent player this season who made the fateful intervention that ended up in the back of her own net, seemed even more brutal, as Blues boss Emma Hayes reflected:
"That's football. Magda Eriksson has been outstanding this season. She's defended and kept us in games time and time again, she's improved and demonstrated that she's becoming one of the best defenders in Europe and I think it's important that we remind her of that.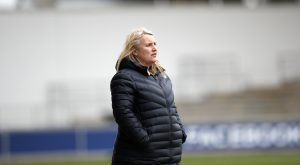 "It's a cruel way for a game to end in any circumstances but I never felt my team got out of second gear today. We were dominant throughout. The game after the intentional break is always played at a slower temp, for both teams, because players are humans and they still take time to recover."
Although pleased with her side's overall showing, Hayes was philosophical, as ever, acknowledging that without the crucial finishing touch, it was not enough to win a game:
"The hard part is the players are walking off the pitch saying, "How the hell have we lost this game?" But you still have to score. And that's what the learning is. There's no point talking about being dominant and not finishing.
"But when Erin Cuthbert's shot hits the post, dribbles along the line…probably much in the way Reading had a hundred chances in the game today and didn't win the game. If your name's on the cup, your name's on the cup."
"We were solid throughout. I thought their attacking threats struggled… that it was evens in terms of the midfield battle but we probably found more joy going forward and I think the scoreline doesn't reflect the result [game] but it's a cup competition and you don't get points for dominating a football match you get points for scoring goals. I think it's probably reflective of the season and the dominance and quality in our passage of play but we've got to be more clinical."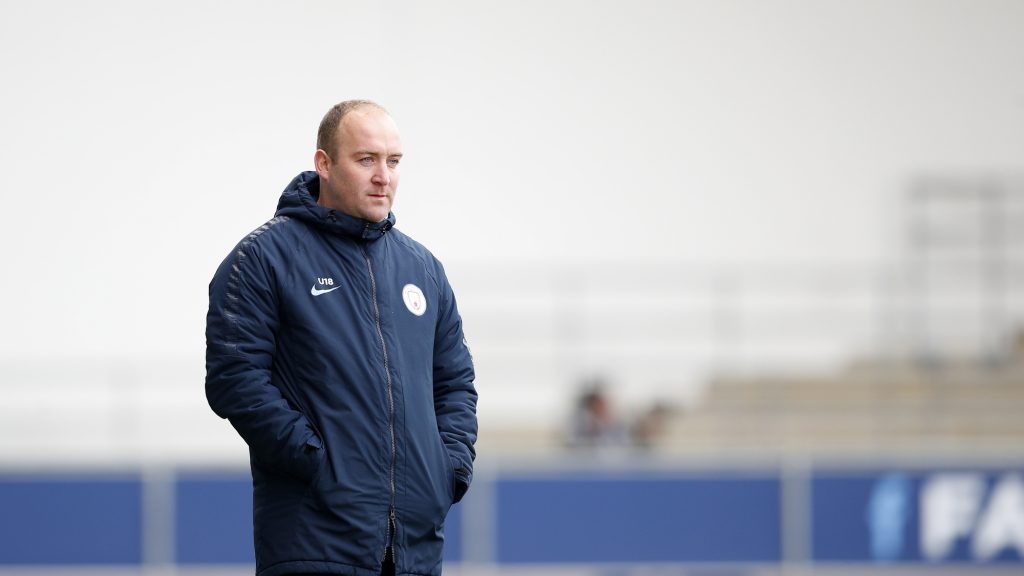 In contrast, City manager Nick Cushing was understandably jubilant, acknowledging the quality Chelsea always bring to their match-ups and also praising his players – centre-back pairing Steph Houghton and Jen Beattie in particular – for soaking up the pressure in a big game, pressured environment:
"When you come into a semi-final you want to win it. We always want to play well here and I thought at times we played well and at times we looked nervous – it's a semi final – but to go to Wembley again is something that we're all ecstatic about.
 
"Against Chelsea you are never going to dominate the game. When I watch it back I think I'll see periods when I thought we've done really well and played on the counter attack really well (because Chelsea turned the ball over) but I'll also see periods where they dominated us.
"The one thing I think, in the big games when you play Champions League or FA Cup semi-finals against top teams and you're competing for leagues you have to have the ability to be composed and to soak up pressure on the rack. If you go back and watch the Continental Cup semi-final they absolutely destroyed us in the first half and we came out 2-0 and I thought at times with [Karen] Carney coming inside and overloading the pitch, you look at Steph Houghton and Jen Beattie and those kinds of players, and you can sort of cope when you have those sort of players."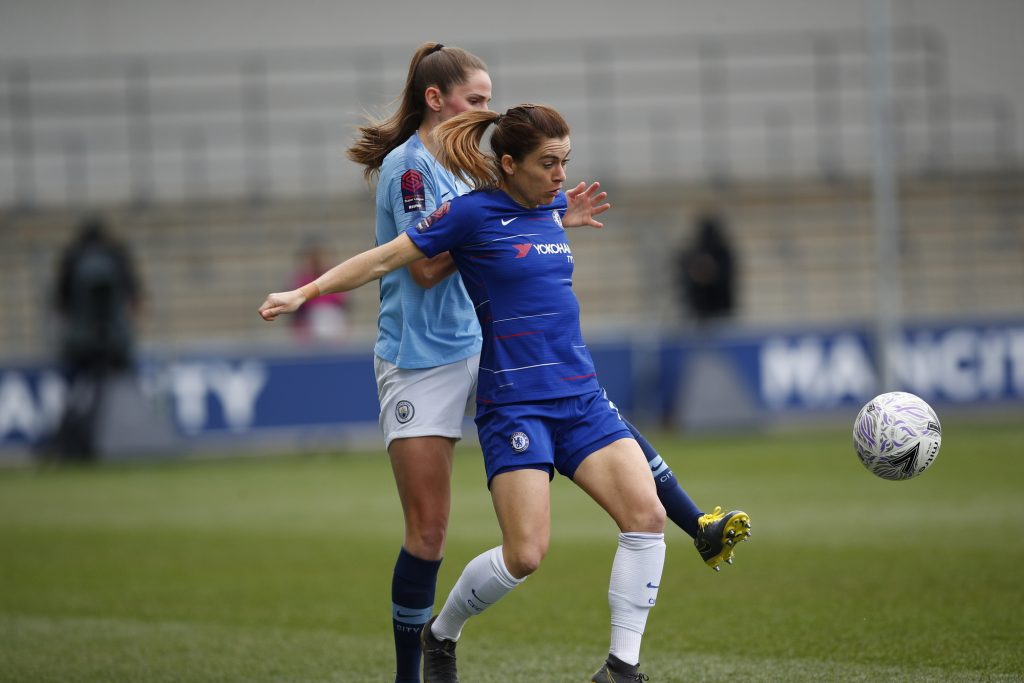 "I said before the game to the BBC that I'm proud that it's the sixth straight season that we're at the table for everything, come April. Our desire and our drive at the start of the season is to make sure come April that we're sitting at the table, competing for trophies. And then there's a bit of luck involved, a bit of strategic thinking, a bit of pushing the players in difficult games.
"This year we've won the Continental Cup, we've qualified for Champions League and now we've got an opportunity ti win an FA Cup. For us, we could finish the season undefeated but not win the league. But that's football isn't it? The WSL only has a small amount of games and if you draw five games then you might not win a league. We'll reflect on that, on the good things and the bad things, like we did last year, and we'll hopefully come back stronger."