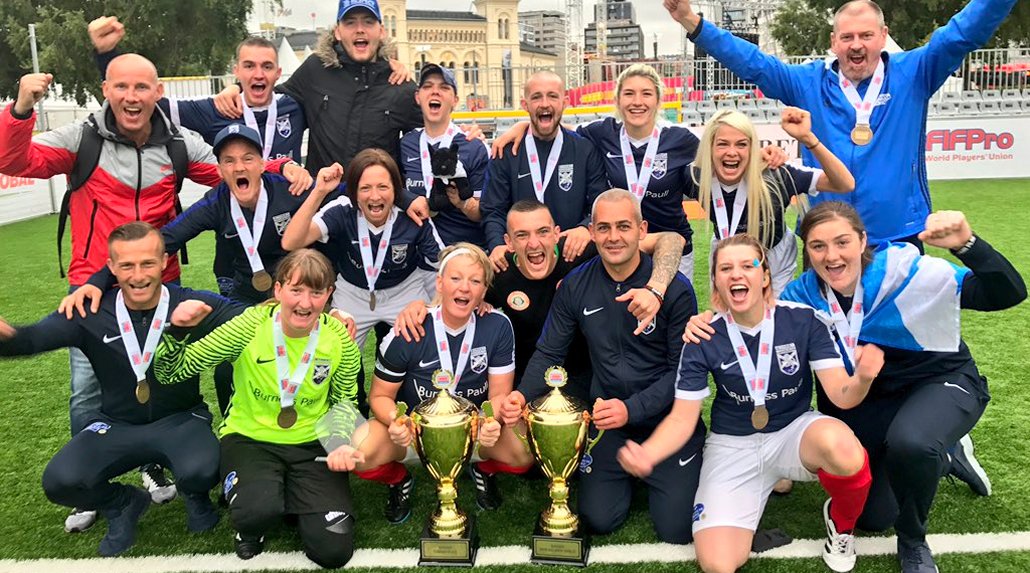 At the Homeless World Cup in Oslo, Mexico clinched the main competition, Scotland staged a stunning comeback to lift the Fretex Plate, while Wales won the Cobana Bowl.
The all South American Cup Final saw Mexico triumph 4-2 over Chile, while Kenya beat Kyrgyz Republic to third place by the same scoreline.
There were two seven-goal thrillers, as France edged Egypt 4-3 for fifth spot and England lost out to India in the seventh place play-off.
Scotland found themselves four goals down to the Netherlands in the Fretex Plate Final, before a remarkable response eventually brought them a 5-4 victory.
Republic of Ireland finished third after a 7-3 defeat of Greece, while Hungary hit Norway 6-1 for fifth spot and Sweden ran out 4-1 winners over Northern Ireland for seventh.
In the lesser of the three competitions, the Cobana Bowl, Wales were 6-2 victors over the USA in the final, while Belgium beat Norway Reserves on penalties for third position.
Pictured – Scotland's double-winning women's and men's teams. (@streetsoccerSCO)