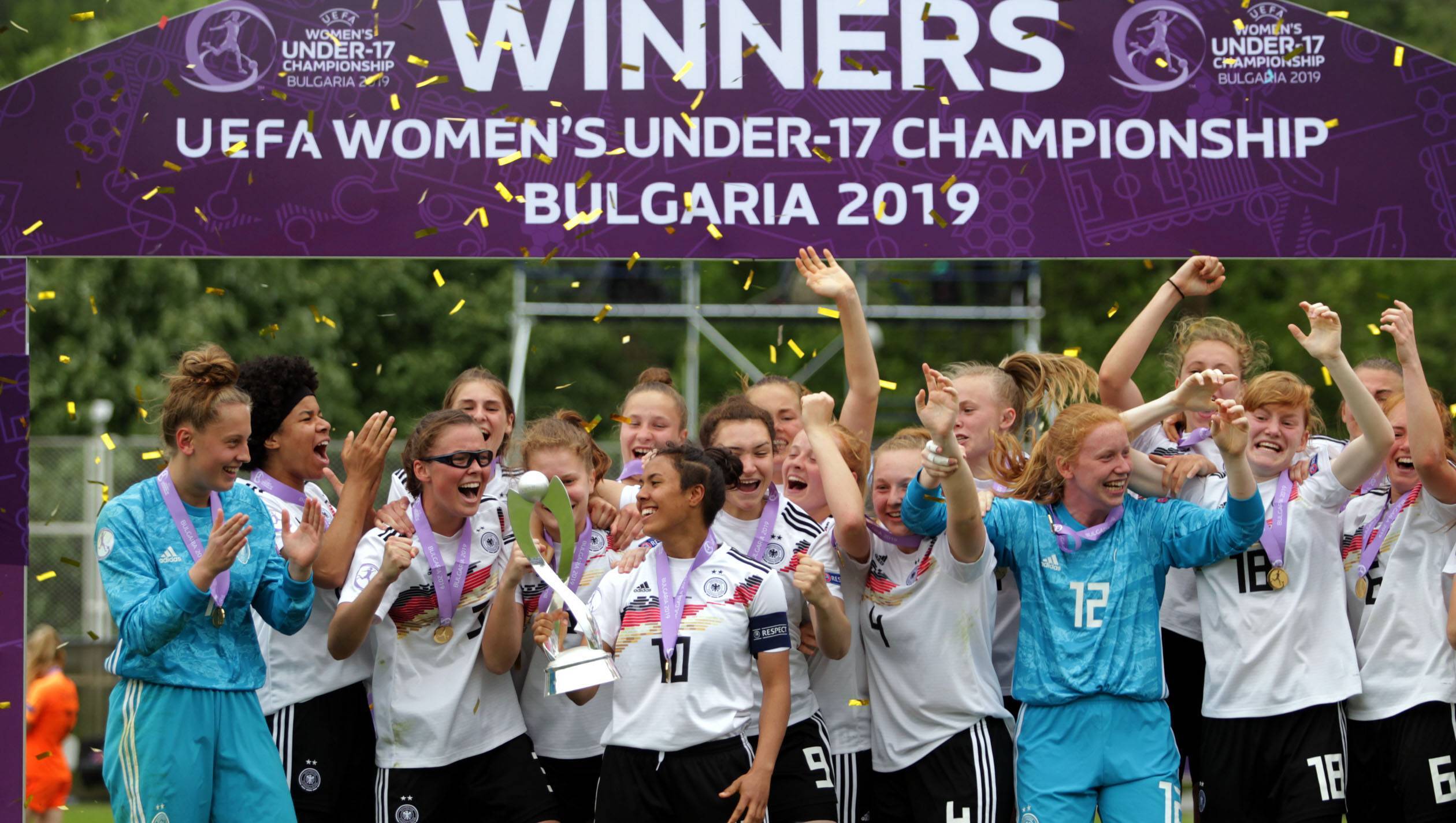 Scotland have been grouped with UEFA Women's U-17 defending champions Germany and 2019 runners-up Netherlands in the elite round draw.
England host their group which also contains Elite Round debutants Wales, plus France and Slovakia, while Republic of Ireland will welcome Austria, Serbia and Denmark.
The draw was made by Valentina Kröll, captain of the Austria team in the 2019 finals, who received the Respect Fair Play award on behalf of her team.
Elite Round draw
Group 1: Switzerland, Italy, Greece, Belgium (hosts)
Group 2: Hungary (hosts), Russia, Iceland, Romania
Group 3: Republic of Ireland (hosts), Austria, Serbia, Denmark
Group 4: Germany, Netherlands (hosts), Scotland, Croatia
Group 5: France, England (hosts), Slovakia, Wales
Group 6: Spain, Portugal (hosts), Slovenia, Turkey
Group 7: Norway (hosts), Czech Republic, Poland, Ukraine
Matches are scheduled between 14 & 29 March and the seven group winners qualify to join hosts Sweden in the finals from 9 to 22 May (with the draw on 3 April).
The tournament will act as Europe's qualifier for the 2020 FIFA U-17 Women's World Cup in India.
YOUNG PLAYER BLOG: Meet 13-year-old Ellie Luscombe, who is aiming to reach the top with Reading & England