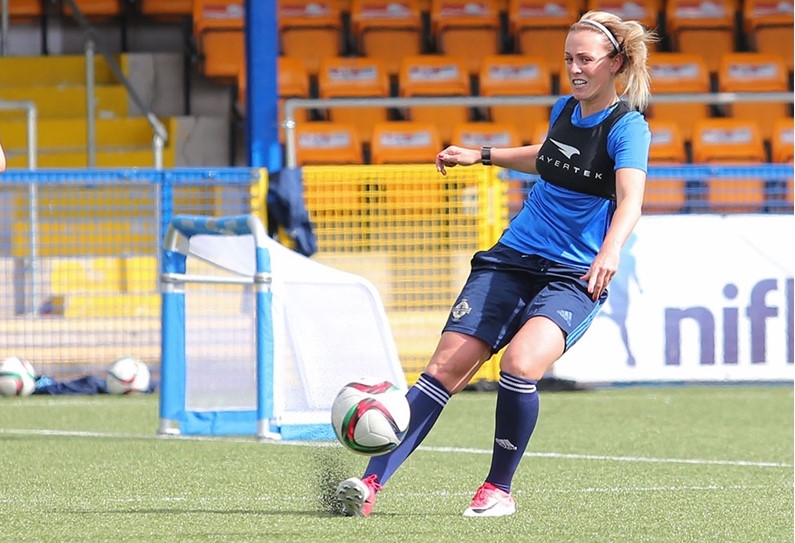 Forfar Farmington is starting a Northern Irish revolution, with Ryan McConville as manager, Billie Simpson, Lauren Brennan and Jade Lindsay all representatives of the country at the club.
It's safe to say it's turning into a mini Green and White army in Forfar, so Josh Bunting caught up with centre-back Jade Lindsay, who has also played full-back for Northern Ireland, to talk about her fantastic career to date.
Talking about her adventure into football and how it began, Lindsay said:
"I grew up in Coleraine, Northern Ireland and was forced into a pair of ballet shoes. Much to my mum's disgust, as soon as I came home from dance class, I'd rip off my ballet shoes and run out to my local street to play football with all the boys. This wasn't ideal for my OCD mum, who had to drag me in for a shower as I was head to toe in mud. Safe to say, my mum's dreams of me becoming a dancer crashed and burned when she realised I had two left feet, and still to this day I can't cut a shape on the dancefloor.
"All my family are massive Rangers fans and I used to ask my mum could I attend the local roadshows that were on every summer. I remember the day she came to watch me and I always remember her saying 'Jade, you are really good at football. She could see how much the sport made me happy. I went onto play for the local boys' team and soon after I was approaching the age where I was no longer eligible.
"My first girls' football team was East End Ladies in Coleraine. During this time, I got scouted by Alfie Wylie, manager of the nationalk team to play for Northern Ireland against Scotland at the age of 12, which was a proud moment for myself and family.
"Due to personal circumstances, I then moved to Scotland. The first big club I signed for was Celtic, I played there until I was under 17 and made a move to Queens Park. During my time at the club, I won the SWPL 2 and many individual awards. I went onto make my senior debuts for Celtic and Hamilton Academical and now currently at Forfar Farmington."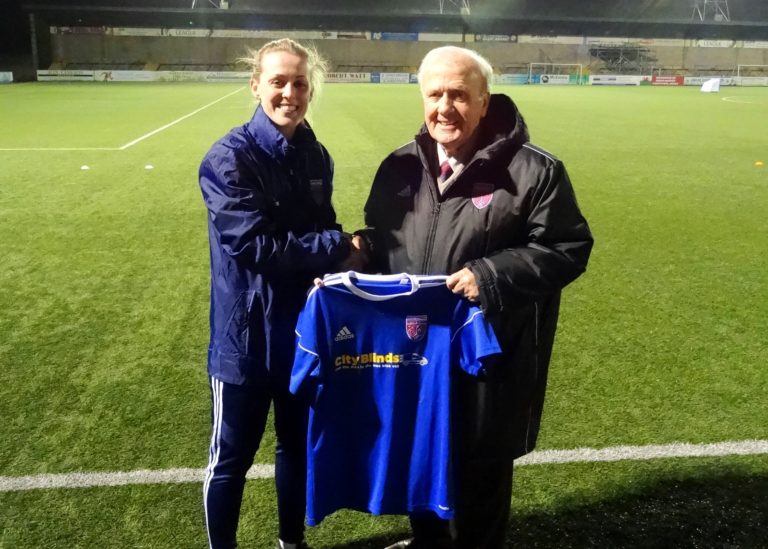 Lindsay signed for Forfar in February and speaking about how that move came about she explained:
"In May 2019 I got injured against Partick Thistle and tore my ligaments and had a fracture in my foot. This resulted in me being out for the rest of the season, so I had to focus on my recovery for the upcoming season. At the age of 25, I knew I had to make a move to the SWPL 1 and especially if I wanted to challenge to get back into the Northern Ireland set up.
"After my four amazing seasons with Hamilton Academical, I was approached by several clubs but as soon as I spoke with Ryan McConville, I knew straight away that Forfar was the club that I wanted to make my move to. Ryan strikes me as a passionate leader with a strong vision. His goals aligned with mine, especially as he is very keen to get me back into the Northern Ireland team.
"Ryan and the Forfar Committee were and still are putting extensive effort into recruiting talented players with an experienced proven track record and younger players with huge potential. I knew by Ryan's strategy Forfar would only get stronger and everyone loves an underdog."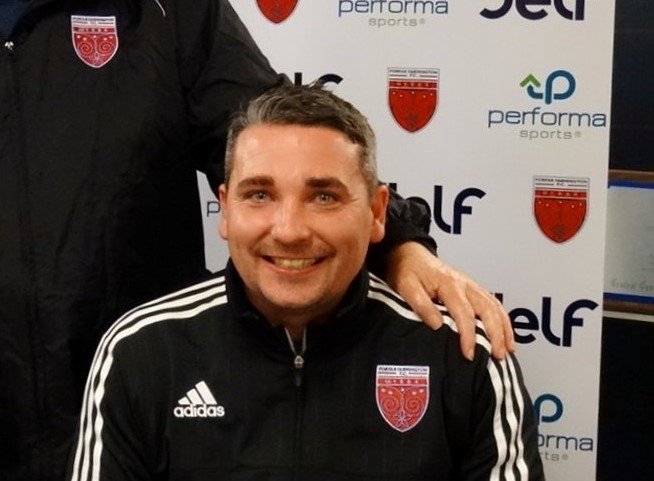 When asked about her favourite memory in football so far she said:
"I have a couple of favourite memories in football, firstly it would be winning the SWPL 2 with Hamilton Academical in 2016. I absolutely loved my time at the club, Gary Doctor and all the coaching staff really believed in me as a player and I have played some of my best football there.
"During this time, I made my senior debut for Northern Ireland against Switzerland in the European Qualifiers at the age of 21. This was a special moment for myself and all my family, as it was always a goal of mine since I was a kid.
"April 2018, Northern Ireland were competing in the World Cup Qualifiers again the European champions Netherlands in Eindhoven and I was picked for the squad. I will never forget that experience, the build up to the game with the Netherlands selling a total of 30,000 tickets. Arriving at the PSV stadium, with people queuing outside for your autographs, warming up with adrenaline rushing through your body, its not every day you play in front of 30,000 fans. I will always be grateful for that opportunity."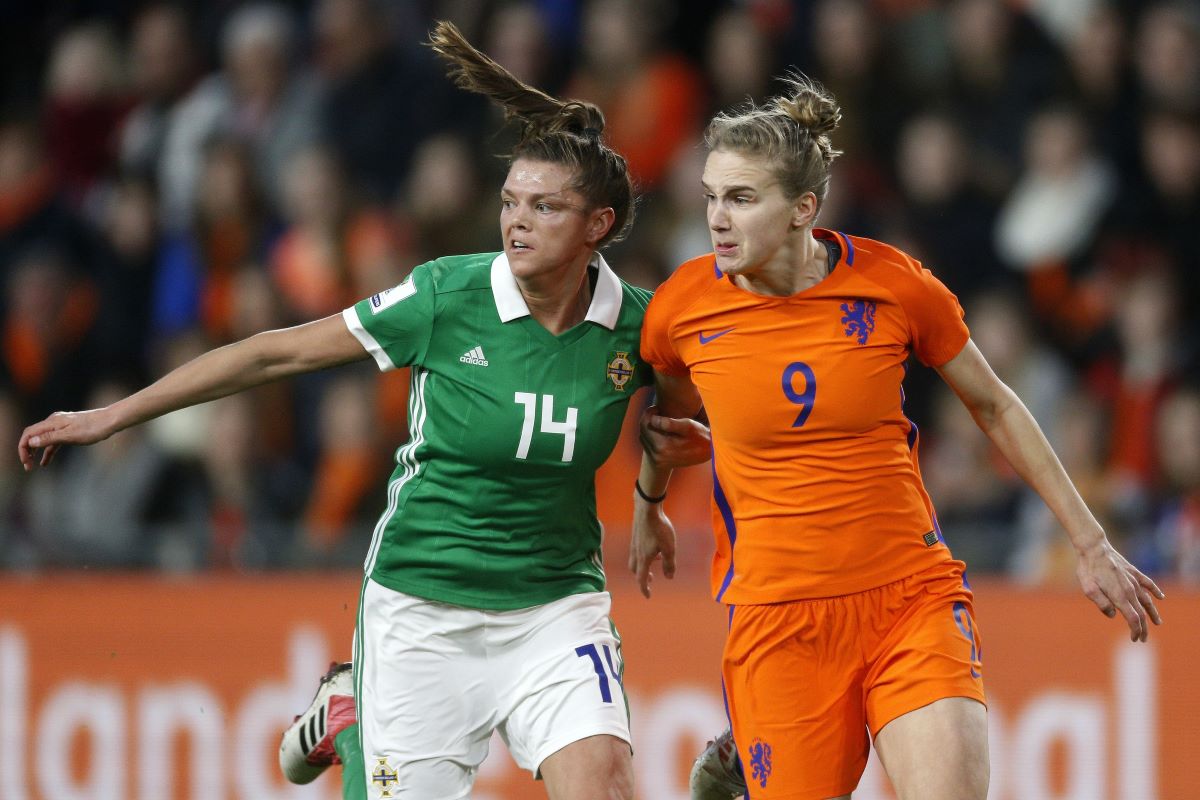 With 15 caps for Northern Ireland, Lindsay has high hopes of catching the eye of current boss Kenny Shiels.
Asked about her highlight in a Green shirt so far she explained: "I remember playing against Georgia in the European Qualifiers, winning 4-0 at home, and there was a little boy in the crowd who had asked for my match day shirt. I will never forget the joy in his face when I handed it over, it was like a kid at Christmas. It was in that moment I realised the power of being a role model for these young kids. I then looked to the other side of the stadium where I saw all my family and friends smiling from ear to ear. Nothing will ever beat the feeling each time you get a call up to play for your country, as there is no honour and privilege greater than representing your country.
"As I am now fully recovered from my injuries, I am feeling the fittest I have been in a long time. I hope this stands me in good stead to catch Kenny Shiels' eye to include me in his future plans."
Speaking about her ambitions with Farmington when the season resumes, Lindsay said:
"It has been a really challenging start to the season with COVID-19 but I cannot wait to get back into training with the team and get to work. I think a lot of people will underestimate us this season. I would like to see us stay away from the regulation battle, I believe we have a strong team and good coaching staff who can make this happen. If we are successful in staying in the SWPL 1 and finish in a good position, it will be a great achievement and stand us in good stead long term."
In playing international football, Lindsay has had the task of marking some of the very best players in the game. Speaking on her toughest opponent she said:
"Playing in the European Qualifiers the two toughest opponents I played against were Italy and Switzerland. I remember playing against Italy and scoring through a break of play early in the game we were 1-0 ahead until the 80th minute. Italy made two substitutions, one of the players who came on was Ilaria Mauro of Fiorentina, they then then scored three goals in 10 minutes.
"Switzerland were undoubtedly the toughest team I have played against. One player who really stood out throughout the game was Ramona Bachmann, who plays for Women's Super League side Chelsea."
Lindsay praised Shelly Kerr's national side for qualifying for last summers World Cup and believes that has changed the game in the country for females.
"I think a massive turning point for Scottish women's football was the National Team qualifying for the World Cup 2019. This was the first time the Ladies had qualified for a major campaign, and what an achievement it was. So many young girls and boys recognising the players for what they had achieved and started to look at them as role models.
"There were no full-time clubs in the existing Scottish Women's Premier League, although Celtic announced in December that they would be the first club to support players full time. Off the back of this, Rangers followed in their footsteps. As Scottish women's football continues to grow, I believe that more clubs will invest in this area."
As for giving advice to any up and coming players, she said:
"My advice to any female footballer would be to surround yourself with supportive, inspired and motivated influences. Follow your passion, never doubt yourself, enjoy the game and out train the next person!. A coach once said to me: 'Champions are made when no one is watching' – A quote I now live by."