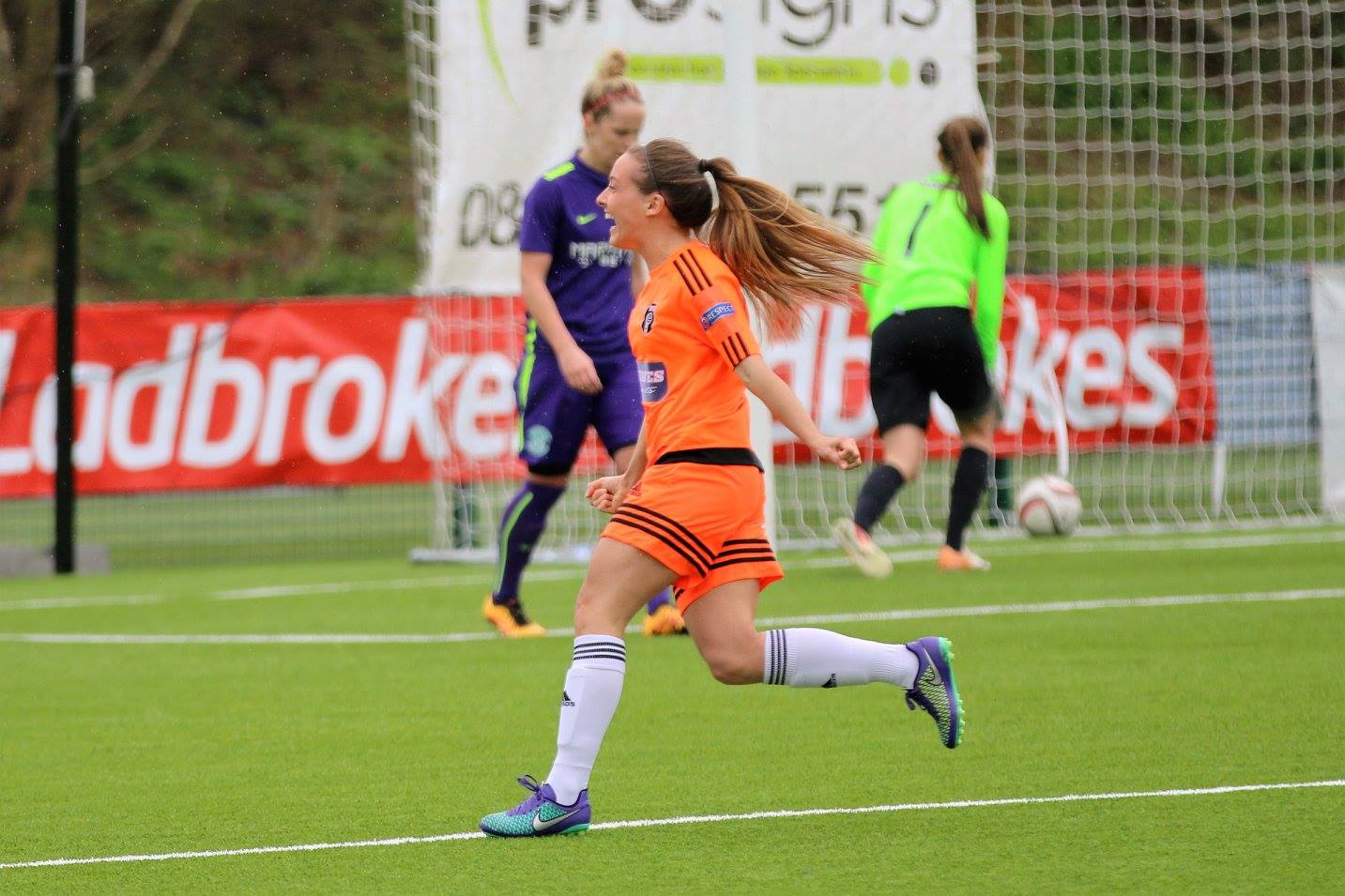 Glasgow City appoint Sarah Crilly as Academy Manager within GCFC Foundation and Carol Anne Stewart the Head of Operations.
The former Glasgow City first team star and Scotland international will look after and grow the City Academy, which already boasts nearly 200 girls, providing as many opportunities as possible for young women and girls to take up the beautiful game as part of an active and healthy lifestyle.
Crilly boasts an equally impressive track record on and off the field. One of the first ever players to be selected for the Scottish FA's National Performance Academy, Crilly obtained an Honours Degree in Sports Studies at the University of Stirling, whilst developing as an elite athlete on the bespoke Scottish FA programme for the country's most talented young players. Whilst at University. The attacking player featured for Glasgow City from 2013-2016, winning 4 league titles, 3 League Cups and 3 Scottish Cups as well as reaching the UWCL Quarter Finals. She was also capped at both youth and senior national team level.
During her playing career the footballer was also in full time employment with Scottish Hockey as Competitions and Events Officer, Clackmannanshire Council as a Sports Development Officer before moving to her most recent posts within the Scottish FA where she has enjoyed various different roles including Competitions and Events Services Coordinator, UEFA Women's Under 19 Tournament Coordinator and Events Manager.
Commenting on her appointment, Sarah Crilly said, "I am extremely grateful to be given this opportunity as Academy Manager at such a successful and progressive club. I believe my knowledge and experience from multiple roles at the Scottish Football Association will allow me to drive the Academy forward and provide further opportunities to young girls to participate in football."
Glasgow City Foundation Trustee and Glasgow City FC CEO Laura Montgomery said, "Sarah I believe is the perfect fit for our new position. She understands our club, our values and she understands the women's game from top to bottom. I have seen her as a young player mature into a very professional and accomplished young woman and have been nothing but thoroughly impressed in all dealings we as a club have had with her in her professional capacity within the Scottish FA over the last few years. She has an excellent pedigree to lead our Academy moving forward and I look forward to working with her."
Co-Founder Carol Anne Stewart appointed full time Head of Operations for Glasgow City Foundation
Glasgow City Foundation was formed in 2015 to champion women and girls by using the power of football and sport to promote physical and mental health and well-being, active citizenship and inclusion within the community.
Commenting on the appointment, Foundation Trustee Laura Montgomery said: "It is a proud moment to have my best friend and co-founder of Glasgow City Football Club, appointed as the leader of our charity. It is the vehicle that helps us drive the change in our communities, delivering our values and creating opportunities for women and girls to be who they want to be in life. More than anyone, Cas understands the difference we want to make and I know she will do a brilliant job in leading our team at the Foundation to help make the impact we know we are capable of."
On her appointment, Stewart said: "I am absolutely delighted to take on this new full time role. Glasgow City Foundation has a huge role to play in impacting the development of young girls and women in Glasgow and beyond. There is no doubt we are hugely ambitious about what we can achieve at the Foundation and it is fortuitous I will not only be  part of a great team but will also work with a fantastic group of Trustees. I can't wait to get going.
#FAWSL: Ella Toone is PFA Fans' Player of the Month for October