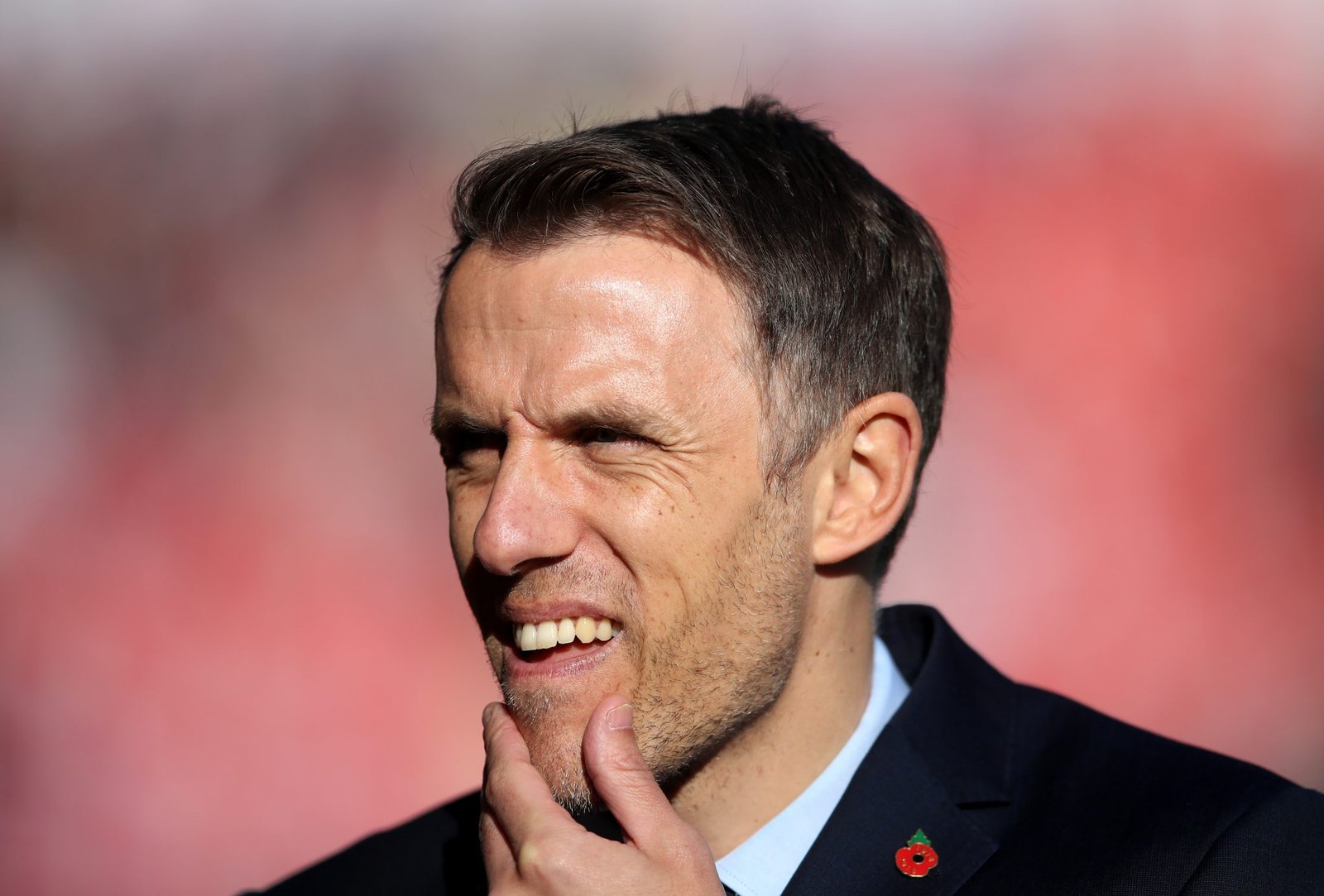 It wasn't quite the celebration of flowing football that the 9,561-strong crowd had hoped to witness on the occasion of skipper Steph Houghton's 100th England cap. Lacking intensity and fight in the first half, the Lionesses conceded twice to an impressive and strong Sweden side and despite an improved showing in the second 45, they could not find a way back into the game which ended 0-2.
England Head Coach Phil Neville was very disappointed with parts of the performance and obviously the result but also slightly relishing the challenge this 'bump in the road' has thrown up, which will force everyone within England women's set-up to raise their game.
Here are his thoughts on the match…
On the game as a whole:
The best team won. Sweden slowed the game right down, everything seemed to take an age, but that's the way they play. They're a really good team and were never going to open up against us. That's the type of game they wanted it to be and we'd spoken about playing with real speed and one touch play but we never got any rhythm in our play because we never allowed ourselves too. So, I'd say there was a 20 minute spell in the second half where I enjoyed the way we were playing, with a lot more front foot type football which allowed us to to get a footing in the game but we'd left ourselves with a mountain to climb and they were never ever going to just open up against us, I knew that, having seen them play. So, it's one of disappointment and maybe one that we needed.
On conceding from a corner:
We shouldn't have been caught out, the players take responsibility for the positions they were in but it's not something I'm overly worried about. I don't like conceding goals full stop, whether it's from a corner or outfield play. So I'm disappointed in both goals, equally.
On the perspective that the disappointment was maybe needed:
I think over the last 12 months everything has gone really smoothly and there's a massive euphoria around the team and rightly so. They've earned the attention and expectation. I said to them at the end, you're going to get bumps and this feels like a bump in the road and a jolt for us and we've all said it to each other that we have a long way to go but sometimes you need a result to convince you because we beat Kazakhstan, Bosnia, Austria and Wales you can get a little carried away. And that's aimed at everybody and that's aimed at myself first and the players second. So today was what we needed.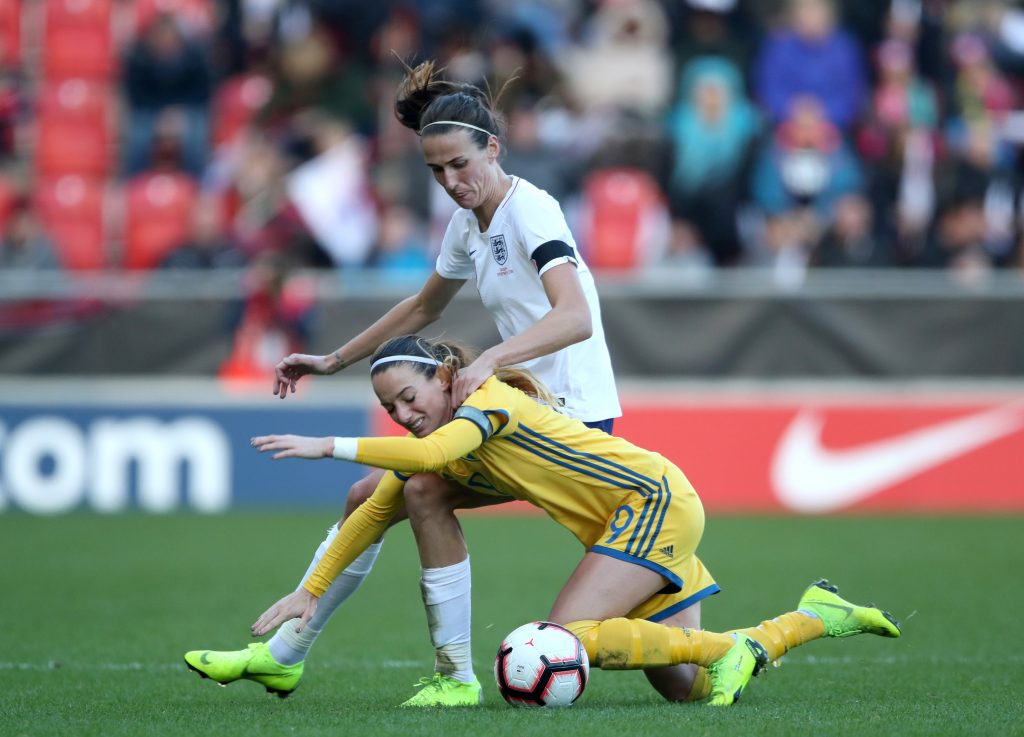 On being 2-0 down at half-time and whether it was the hardest team talk he has had to do:
No it was the easiest because I just wanted them to do the basics well. To pass the ball, to sprint to the ball, to stop the forward pass, to get to second balls, to actually do the basics that you take for granted. So I asked them in the second half to do the basics because you go in the dressing room at half-time and everyone's emotional and highly-strung. So, before we talked tactics and systems I said, "Do the basics well, which is win our battles, our duels, our 1v1s and our tackles." In the first half I only saw two players on the pitch that were able to compete physically with Sweden and that was Jill Scott and Lucy Bronze, every time they went into a tackle they went with the intention to win it rather than thinking it was a 50/50 – they were the only two that showed any aggression. I thought we were too weak physically in the first half. So that was the message at half-time. I wanted to see them do the basics and I thought they did that in the second half, their commitment was fantastic. Probably, you may think they look tired, they are because of the way we have trained them this week, because we train them for the bigger picture, not just for a game like today. That happened in the Brazil and Australia games too. There's a bigger picture but fatigue wasn't the reason we lost the game, we lost because we didn't start well, didn't concentrate and didn't do the basics well and if you don't do them well in any job you are in then you won't be successful. That's why we got beat and it hurts. It hurts.
On whether they were missing the injured Fran Kirby today:
I'm going to say you're going to miss a Jodie Taylor, Ellen White, Fran Kirby, Keira Walsh…you're going to miss all of those players [currently out injured] but I'm totally happy with the squad and the team that I've picked. We had enough on that pitch today, when the team sheets went in I felt totally safe that the team was good enough to win. I played Jordan Nobbs in the number 10 position, who has scored seven goals in eight games and is probably in the form of her life. So I never once since Fran pulled out this week, thought 'we're going to need Fran on Sunday' but ultimately when you play the top ten teams in the world you need your best players to play in these big games, in front of a sell-out crowd in a good stadium. So, ultimately, yes we did [miss her] but we had enough quality on the pitch and on the bench to win that game against a team that I feel we are better than.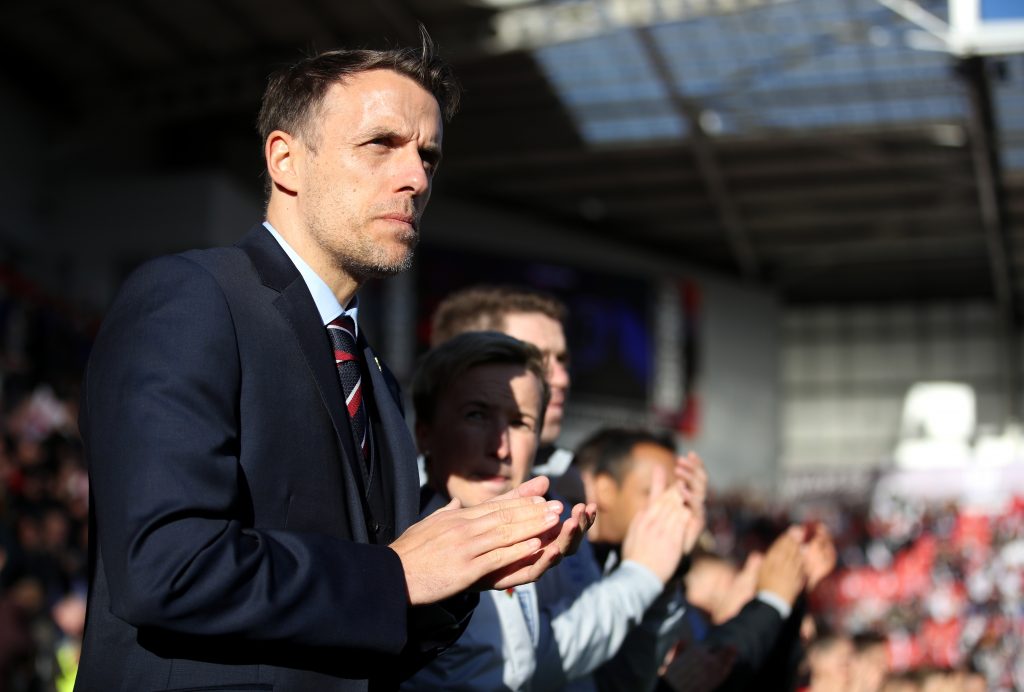 On it being a shame not to have got a more positive result on Steph Houghton's 100th cap:
Steph's not bothered really, not about her 100th cap today, she was embarrassed last night when we presented her with a few nice things, she wants just to play the game. So I think Steph's overriding emotions today will be wanting to win the game of football, that's more important because she's going to play on for another 50, 60, 70 caps, though you always want to celebrate something as special as today with a victory but it wasn't to be. But it's still a fantastic achievement and doesn't take anything away from her achievement at all, or the type of person she is, and tonight she will be more worried about how the team are and how we can react as a group.
On the extra frustration because it's the last game of the year:
Yeah, so I've organised a game for Wednesday just to get it out of our system. On Christmas Day now I'll be shutting all of the windows.  [Laughs] Yeah, it's the frustration of being England or an international manager that now I don't see my players until January, our next game is at SheBelieves because we don't have a game in January, just a camp.
Actually, with 20 minutes to go I was enjoying the fact that maybe we should suffer. Sometimes in life you've got to suffer and put yourself through a little pain to get to do what you want to do and so in the last 20 minutes I was content because I think we needed it. That's not just me, it's probably the whole of the women's FA division. We're on this crest of a wave, everything's going absolutely perfectly, so it's just a little bump in the road to remind everyone that in eight months, no-one is going to knock on our door and give us the World Cup. We've got to work hard.
I don't like the saying 'reality-check', I prefer 'bump in the road'. There's going to be ups and downs. It's a sort of 'kick up the backside' and I'll be the first to take that because we all need to improve.