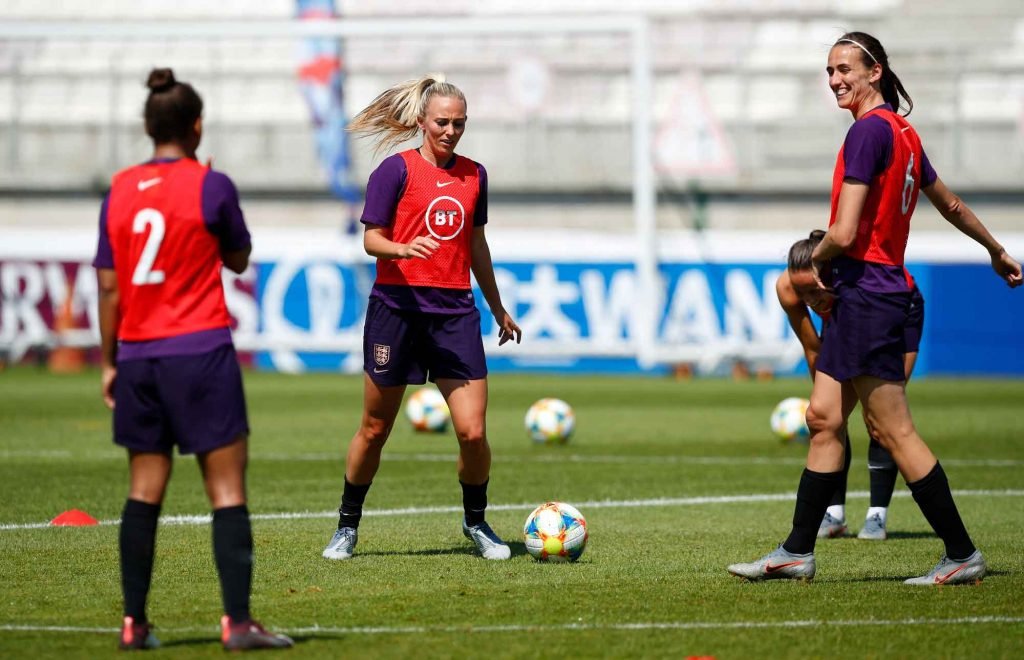 When Toni Duggan walked onto the terrace at the hotel in Antibes on the French Riviera, just a few miles west of Nice, she was greeted by a swarm of journalists. But there was a definite spring in her step and a relaxed grin, as she happily declared, "I'm fit," reports Dominic Scott-Bone. 
No wonder she is upbeat, after missing out on the victories over Scotland and Argentina that secured England's passage into the round of 16. Now, it seems she is ready and set to finally make her mark on the 2019 tournament. 
Duggan, 27, was the only ever present in Phil Neville's side for the first 17 games on his tenure (missing only the Denmark game in the penultimate warm-up fixture) but picked up a thigh injury that temporarily halted her World Cup experience on just the first day after arriving in France.
"I'm back fit," she said. "I'm back and ready to help the team in this tournament."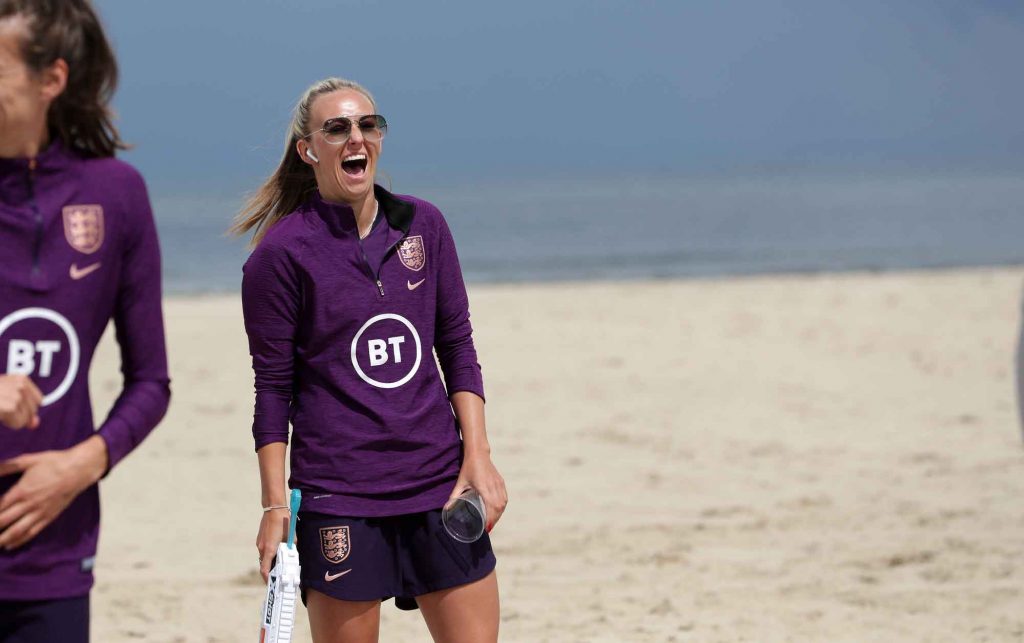 The Barcelona forward is now raring to go ahead of the Lionesses' Group D's decider versus Japan, and appears likely to start in Wednesday evening's clash against the 2011 winners and 2015 runners-up. 
It may only have been an injury that kept her out for two games, they were World Cup fixtures, and it was a really difficult period for Duggan as she watched on as her teammates took centre stage. 
"I'm not going to lie, it's really difficult, as a sportsperson.
"You just want to get out to France and you're excited to start, and then I pick up an injury. Any athlete will tell you that it's the most difficult thing in the world being injured. It was the first session when we landed here for the World Cup. You can imagine your emotions, you just want to get out to France and be excited to start and then I pick up and injury.
How did she deal with that frustration, of being a staple in Neville's sides and then on the biggest stage, suddenly unable to play?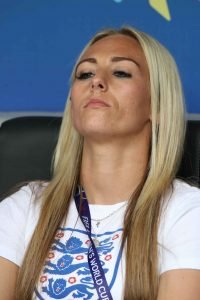 "We have a psychologist on board – she's there if you want to use her, and if you don't want to use her, it's up to you. I had a little chat with her. I've been glued to my bed, icing my leg, constantly getting treatment.
"Phil [Neville's] been amazing. That's one of the biggest positives I can say about him. His man-management skills have been unbelievable. He cares about the players and he has helped me through the injury, so hopefully I can now repay him on the pitch."
Although Duggan has had her battle with injury it hasn't stopped her from looking to offer a positive influence within the Lionesses' camp. As one of the more accomplished players and one of the bronze medallists in Mark Sampson's 2015 World Cup squad, she's been looking after some of the younger, less experienced members of the squad. 
"We've had a lot of the girls playing their first World Cup and some of them are my closest friends: Abbie McManus, Nikita Parris. So to try and help them and to get them ready and prepared for the game, that's where I've kind of found my comfort. If I can't input on the pitch then I'm going to input off the pitch."
Perhaps against Japan in Nice, she can return to doing the former.