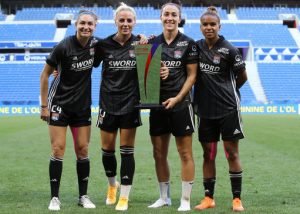 As you will be more than patently aware, this summer's transfer window in the FAWSL has been like no other*. The stream of world cup winners and international stars signing permanent or loan deals across the 12 sides reached its near jaw-dropping climax in the final week or so. The thrilling moves also included the return of two Lionesses from Lyon, following their Champions League success in Spain. 
*We couldn't bring ourselves to use the word 'unprecedented'.
That it is a happy homecoming, of sorts, for Lucy Bronze and Alex Greenwood – albeit one that has been coated in pantomime-level social media disgruntlement from Manchester United fans towards former skipper Greenwood – was certainly evident in an understandably upbeat online chat that both new arrivals had with the media, this week.
You will have picked up some of their comments across the coverage (and how Lucy's dog Nala latterly stole the show) but for those who want to read more of what they had to say, here's a run through their thoughts on their time in France, their return, ambitions, and how important England and upcoming competitions were in the equation.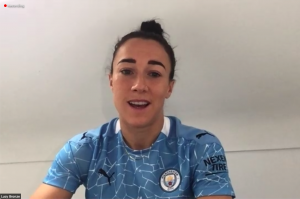 NEXT UP, LUCY BRONZE.
On the decision she made, which was to either stay at Lyon or return to England to play and why she chose England:
I wanted to see out my Lyon contract, but I kind of knew throughout the year that I had that difficult decision. Coming home was to help the England squad as well, especially with everything that's going down now. We're changing managers and there's so many competitions coming up, it just feels right to be in England to help the team, to be there for important things.
Being abroad, as much as I'm in the England squad and stuff, there was days that you miss, you're turning up to camp late and you have to leave early or you're not really involved in watching a lot of things going on. So I think with where I am in my career now it's really important that I came back to England with all these big important competitions coming up.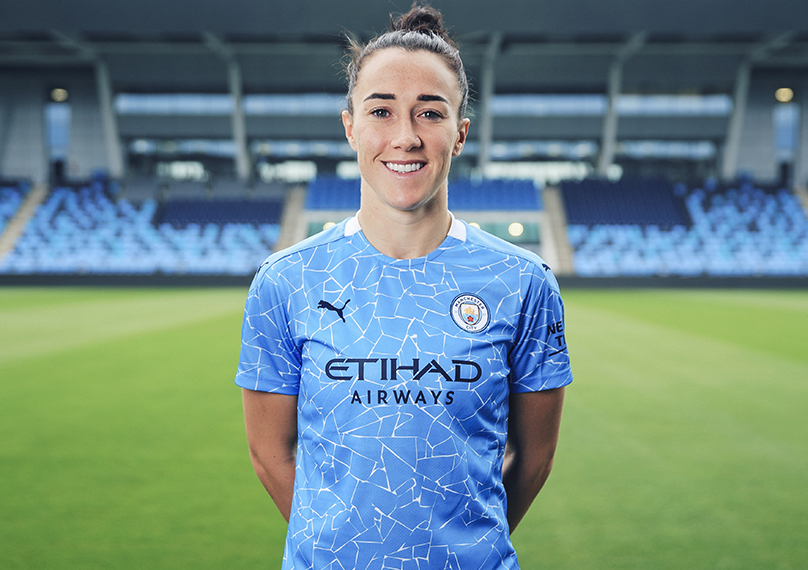 On whether she feels she has unfinished business with Manchester City:
I won all the domestic trophies with City, we reached the semi finals of the Champions League also but yeah, I want to get the club to the final of the Champions League, I want to win more silverware. So I want to push the team on, push the young kids on and just improve the team in general.
On the ambitions for the season, with an eye on Champions League of course:
There's so many trophies up for grabs this year in England, it's just the cliche of taking each game as it comes. I think the most important thing is to get to the quarter final stages, then you're looking after Christmas, you've kind of got March onwards to push the team on. At the moment there's five new signings that are getting bedded into the team. And unfortunately, there's four of us who've arrived late as well. So, we've got to give the team time to gel first and then we can set our sights on really what we want to do this year.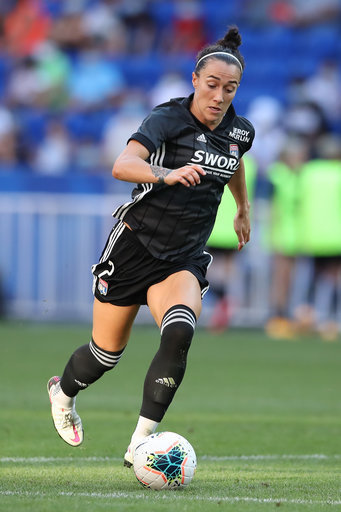 On what the three years in Lyon have taught her and what she can bring back to City:
A lot. I think belief in yourself. I remember playing for city in the Champions League against Lyon and everyone looks at Lyon as this amazing dynasty, which it is obviously, but no team's to be afraid of, that's what I have learned. It's funny because of Lyon's achievement everybody's afraid of them but every team has its weaknesses. As many strengths as Lyon have, every team has weaknesses as well. Going into the Champions League and winning every game now, that's something that I've learned; anything can happen in a game of football, I know people say that but I've seen that myself now. You've just got to turn up and believe in yourself and go for it.
On returning to the WSL, the strength of the league and whether there would have been a little bit of FOMO if she hadn't:
Yeah, I think I've had that [FOMO] every year anyway, even from the day that I left. Playing abroad as an English player you kind of get forgotten about by everybody in England. Probably ask of the girls playing abroad and they'll feel that. But it's just kind of fallen in place for me at the right time now, to come to the WSL. I'm feeling very fortunate to move back now. And I definitely would have been a bit sad if I had missed out on this WSL season when there's so many stars and so many different teams now and it's getting more competitive. I say it every year but the English league has gone from strength to strength and it's only going to get better.
Only time will tell but in my opinion I feel like this year is the year that the English league is overtaking all the other leagues. You've got the quality not only in just one or two teams but there's going to be quality in most teams, world class quality as well. There's going to be competitive games, we've already seen that now, I think everybody was expecting Chelsea to beat Man United. That's the nature of the game, United showed up and put on a good game and took points off them. I think you're gonna get that a lot of weekends. It's kind of got all those edges to it. You've got great rivalries, City, United, London derbies, all these different rivalries within the game.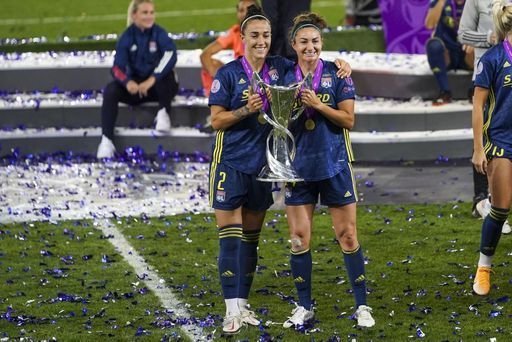 On what has changed about her as a player and a person during her time in France:
As a player I got a lot more belief than I thought I was going to get. I went there thinking you know, all these players around me are so world class and they could do things that I could never imagine doing. Then after being there for three years I tried to copy them and realised I've actually got a little bit more talent than I probably realised and being able to work on that and to build on that. As a person, I think I learned a lot more than I could have ever imagined. I think I've grown up a lot in three years, matured a huge amount, not that I was super immature before but I think being around those players, like Wendie Renard who has captained Lyon to Champions League finals six times or something crazy, being the captain of France and stuff and being around those players who just know how to hold themselves and knows what it takes to help the team around you, I really just picked up on everything they was doing every single day and just loved being around them, I was like a sponge, just absorbing everything that was going on. I think I really grew as a person and really kind of found myself whilst I was playing there and especially being the only English person to begin with it is easy to just kind of follow the pack and just have zero responsibility at the beginning so it was nice to be like that but I have definitely learnt and improved on and off the pitch.
On what she wants to achieve with England and City:
I think England has always been and always will be my biggest goal to win something for England is always top of my priority list which is a big reason for wanting to move back to England to be closer to the team and help influence the team more. What greater opportunity than the next three or four years with all the competitions, a home Euro's especially that will be the highlight of my career if I am to make it into that squad. At club level I have had that individual success in terms of winning the Champions League as an individual in a team abroad but I want to bring that success back to England, back to City. City is a team used to winning silverware anyway but I want the team to win more silverware, be more consistent, get back to winning the league, push to make Champions League final and just take the team to the next level. I could have stayed at Lyon and had the same goals every single year but I think the people that know me know I like to challenge myself, I like to give myself different challenges, different goals, and that is probably the biggest reason for me coming back and wanting that change.
On linking up with former teammates and what that has been like:
I play with a lot of them for England anyway but it is interesting being in City training now and seeing how some of the players have changed so much and particularly the younger players who have grown into the team and are challenging for spots and are way more mature. They are telling me what to do. It is really exciting to see the growth and change in the team.
On anything else she can bring back from Lyon to City:
In general it is more the culture of England and France as opposed to just Lyon and City. Culturally in France things are a little different, a little bit more relaxed. Maybe it is the sunshine, I don't know! In England everything has always been trying to be as professional as possible…it is the same with the England squad, everything is so professional and we try so hard to push that way and it is brilliant and great, but at Lyon you would be surprised that it is so much more relaxed. It is the French way, they take life as it comes. I would be nice to bring a little bit more of a relaxed mentality sometimes. We play football because we enjoy playing it, we have played it from a young age because of that reason.
IN CONVERSATION: Lucy Bronze on leaving Lyon, rejoining Manchester City and her England ambitions