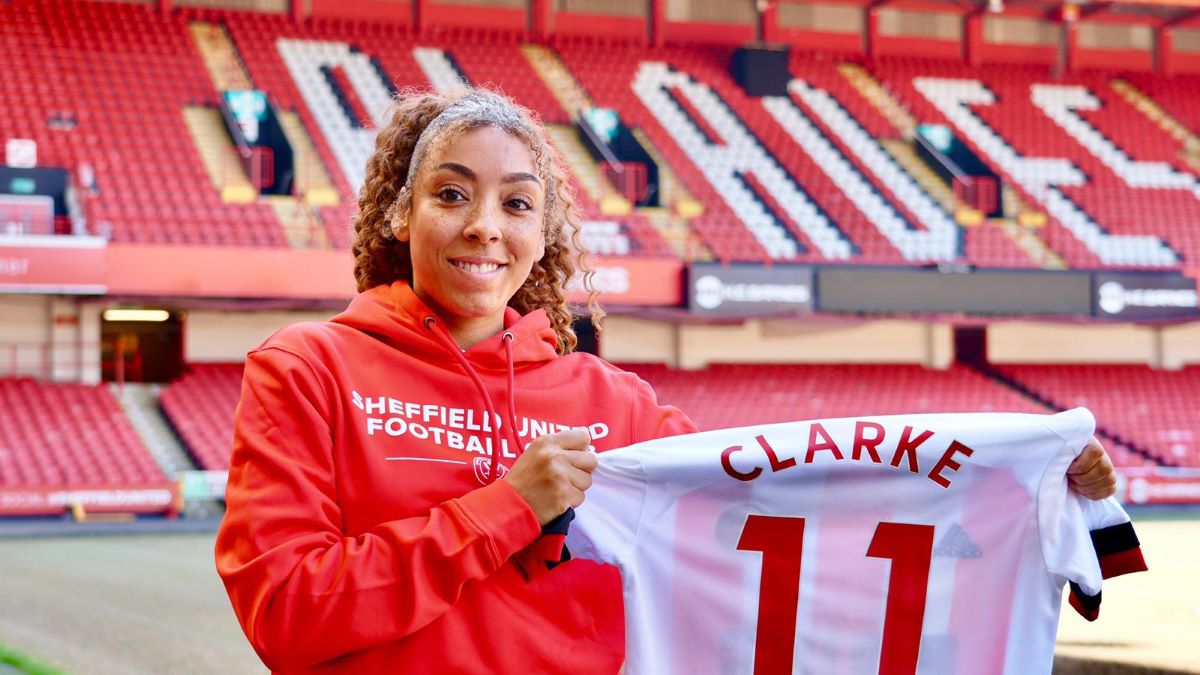 Sheffield United Women have signed 32-year-old former England forward Jess Clarke, after her  four-year spell at Liverpool.
Clarke previously played 82 times for Notts County, chalking up 31 goals in the WSL, as well as 52 caps for the Lionesses, scoring 11 times.
Clarke commented: "I'm really excited, I'm really positive, but more importantly I'm feeling grateful too. I think initially from having the conversation with Redders [Neil Redfearn] I knew this is the right environment from me and I'm just really excited to join the journey.
"If you look at the team from a distance, they've always competed and that for me was very desirable. The way they play through the thirds, they were always scoring goals and it's credit to Redders how he's implemented his way of playing on the pitch."
Head coach Neil Redfearn added: "It's a great signing for us. Jess has got great pedigree if you look at the level she's played at. An international footballer, scored goals at the highest level, we're trying to evolve as a group and add players who give us a little bit of an edge on what we had and Jess is one of those without a doubt."
Man City Women and EIS collaborate on female health research