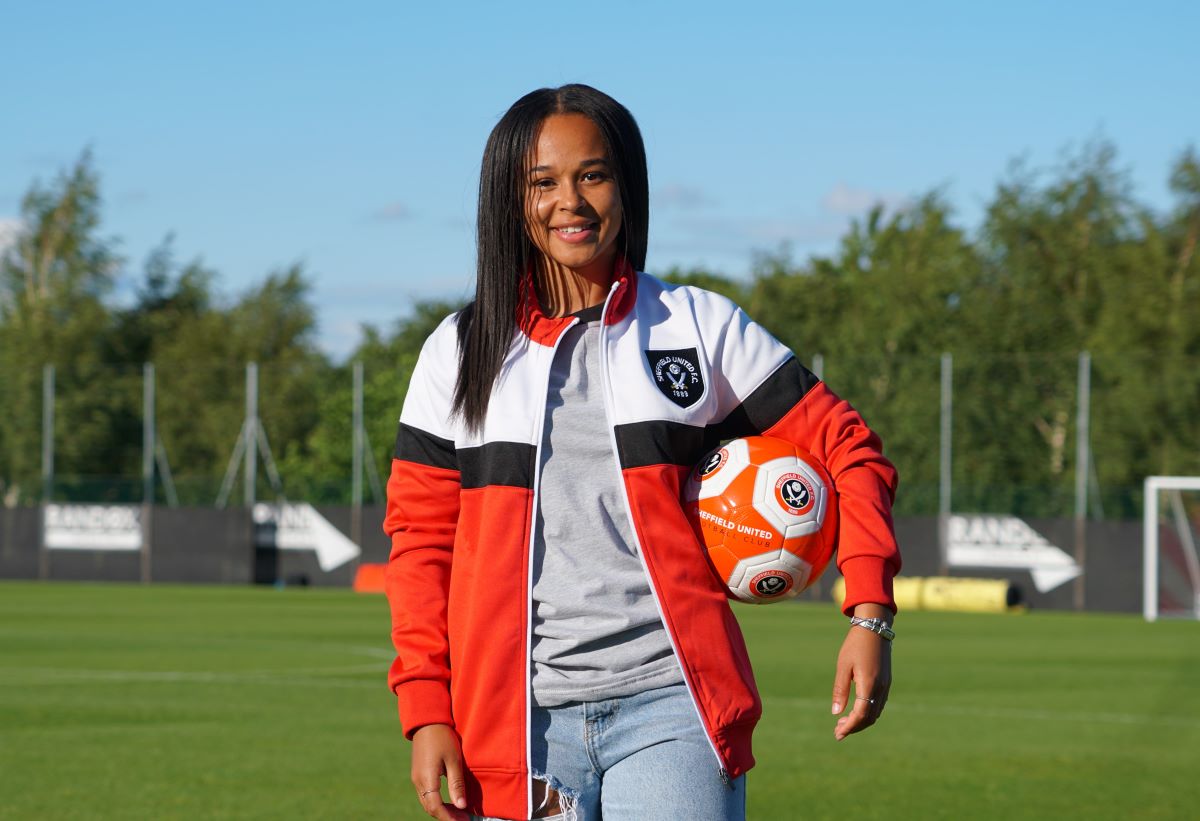 Sheffield United's promising young midfielder Tamara Wilcock has signed her first professional contract with the club ahead of the 2022/23 season.
The 18-year-old originally stepped up to the first team during the 2020/21 campaign, making her debut away at Crystal Palace, and went on to make several more appearances last season after returning from an ankle injury.
The teenager went on a dual-registration to Nottingham Forest to gain vital playing time and impressed for the FA WNL side, now putting pen-to-paper on her first professional contract after progressing through the Blades academy.
Speaking about signing her first contract, Wilcock said: "I'm really excited. Obviously, Sheffield United is a big club and I've been working towards this all last season and the season before. I'm just really excited to get going."
Head coach Neil Redfearn is also delighted to see one the club's exciting youngsters commit ahead of the new season.
"Tamara is at that point now where now is their time. She's done brilliant, she's shown a lot of maturity going out on loan, any change can be hard, but she played well and got experience and it's done her good. Loads of ability, really lovely kid who works hard, she's got a great attitude."