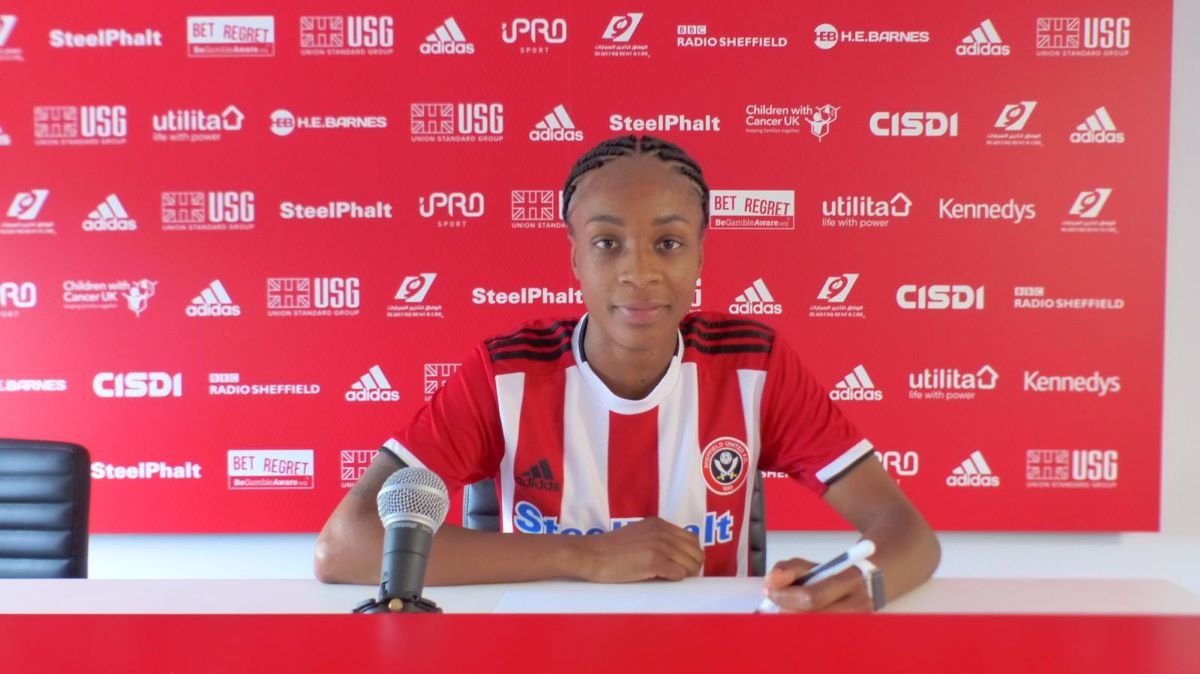 Sheffield United Women have added striker Mel Johnson from Aston Villa as their first new signing of the summer.
Johnson was second top scorer in the FA Women's Championship last season, her 12 goals helping send Villa up.
The signing means the Blades now possess the three top scorers from the 2019-20 FAWC, with Katie Wilkinson and Jade Pennock also hitting double figures.
Johnson scored an opening day hat-trick against the Blades and proved to be influential in Villa's march towards promotion before departing at the end of the campaign.
"I'm excited to be a part of this club," said Johnson. "I'm around some familiar faces and I want to help build on what the team did last season.
"I'm here to work hard on and off the pitch and give my all to the club every game and I believe this is the best decision and the right place to begin a new journey."