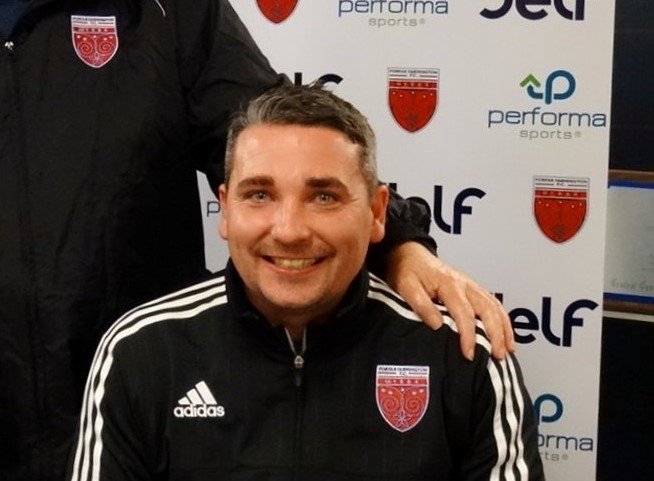 Ryan McConville took over at Scottish Women's Premier League club Forfar Farmington in December and its fair to say his adventure has not only been a thrilling ride but a successful one in the dugout, writes Josh Bunting.
The Northern Irish man has managed in Northern Ireland, Scotland and the USA and has held his UEFA A Licence for 9 years and has coached in three continents; Europe, Asia and Africa.
When speaking about how he first got into football management McConville said:
"I was playing for Armagh City and my best friend at the time asked me did i want to take the Ladies team at the club, so I decided I would do it and in return the club would put me through my B license.
"It was my first job in the women's game and in fact my first in coaching, we won promotion and got beat in a cup final. After this I moved to local neighbours Loughgall and we won promotion to the Premiership in our first season together, before moving onto Linfield and the rest was history."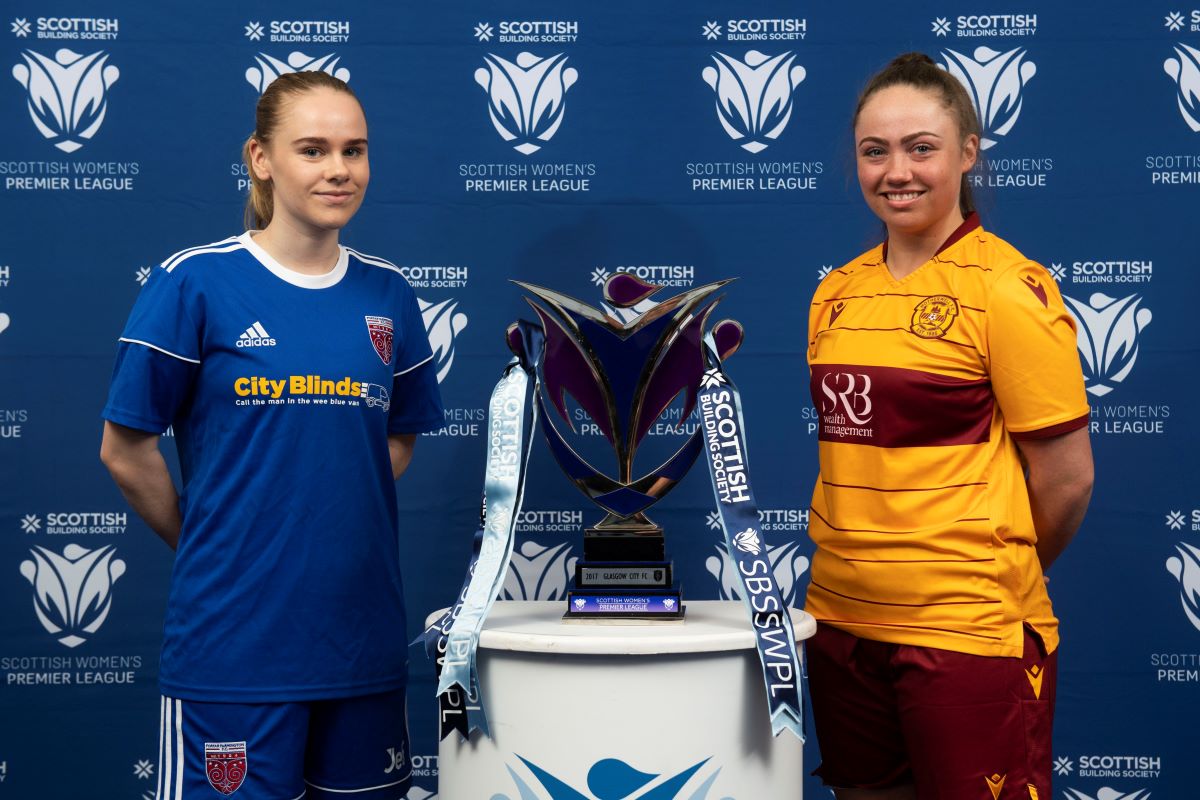 Before football was suspended Forfar Farmington had beaten Motherwell 2-1 thanks to a double from Billie Simpson, who was signed from Cliftonville in January.
When asked about taking over at the Scottish club and what attracted him, McConville replied: "I didn't see myself back in the UK in 2020 and situations out of my control meant I had to leave the USA and return home, The club I was with in USA was called FSA (Farmington Soccer Association ) where I was the girls technical director.
"I also was the director of coaching at a soccer coaching company Soccer XS and will be forever grateful for the Di Tamsso family, as well as Rob Lamb, for the chance to work for their organisations of which I do feel I contributed well and made a difference to both organisations.
"Having to leave Connecticut led to a phone call with the Forfar Farmington committee and after a few phone calls I agreed to take the position of the club's Head Coach and Technical Director.
"The question of what made me want to manage them it was always an ambition to coach in the Women's Super League or Scottish Women's Premiership with the investment and the quality of players in the leagues, that was definitely a selling point.
"I have always embraced a challenge and when I came to Linfield in my first season, the club had only survived a relegation play-off and they were favourites for relegation again. However, we then went on to do the double treble in my first two seasons and that led to Linfield now being the leading team in the NIFL Women's Premiership now.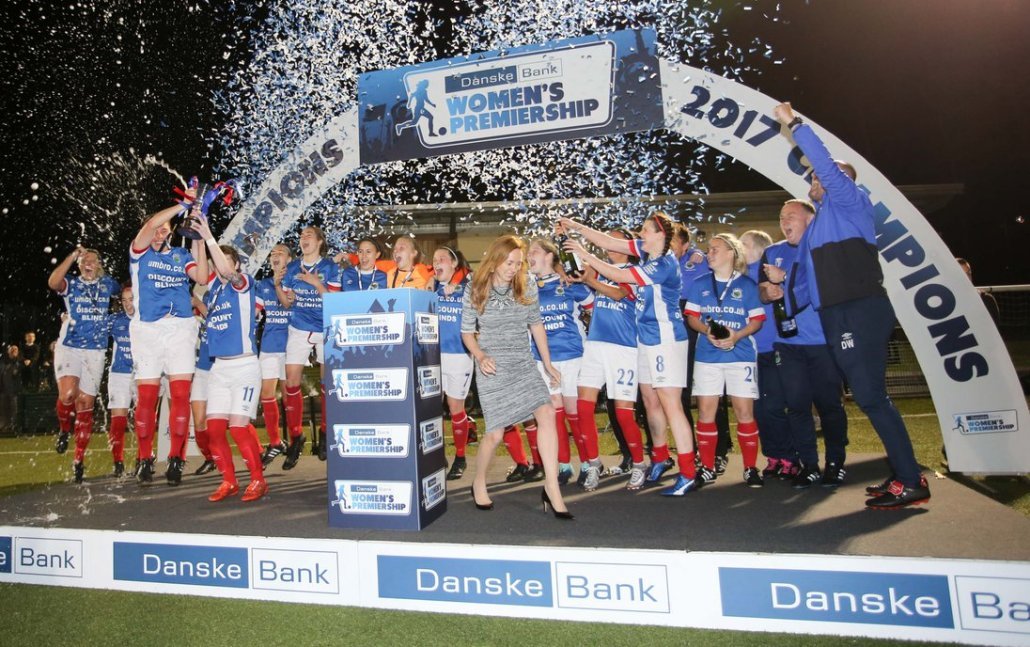 "So the challenge of being tipped for relegation at Forfar Farmington was indeed a challenge and I intend to work hard and keep the club in the top flight, with minimal resources compared to the rest of the Premier League teams."
McConville has already added a touch of Northern Ireland to the club bringing in Simpson from Cliftonville and Lauren Brennan from Sion Swifts, when asked why be brought both players to the club he responded: "Billie and Lauren have been players I have admired for a long time and I tried to sign both at Linfield many years ago.
"Both players are quality and being able to give them an opportunity to play in the SWPL and put them in the shop window for the bigger teams and also to increase their chances to be called up in the national team panel was a chance I wanted to offer to both of them.
"They have worked so hard and I hope when we get back up and running that both Billie and Lauren, as well as Jade Lindsey, can get back into the national team setup as I feel they would only add strength, competition and depth to Kenny's [Shiels] team at present."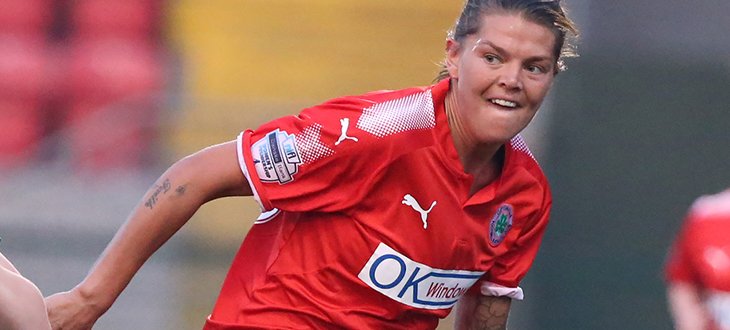 McConville has managed Linfield and Crusaders in the NIFL Women's Irish Premiership and he has many good memories to look back on at both clubs.
Speaking about his time at Windsor Park and leading the Blues to the League title he explained: "Being the Linfield manager was an amazing honour whether it be the Men's or Women's team.
"I felt was one of the biggest jobs in the country and being the first manager to deliver the club's first ever trophy – the County Antrim Shield – and the first League title will be an achievement and memory that no-one can take away from me.
"I achieved the double treble and won the league title in my third season with the club and we were on course for another treble and I could have easily stayed and completed that and stayed for numerous years, and I felt any manager going into the team when I left was always going to be successful based on the foundations that were set in place.
"Professional goals to coach in the WPSL meant I left after the league title was won and the only regret I have leaving Linfield was not having a crack at the [UEFA] women's champions league.
"During my time at Linfield was a proud one and players such as Louise McDaniel, Megan Bell and Kelsie Burrows all were given their debuts under me, which is nice seeing what they are doing in the game now.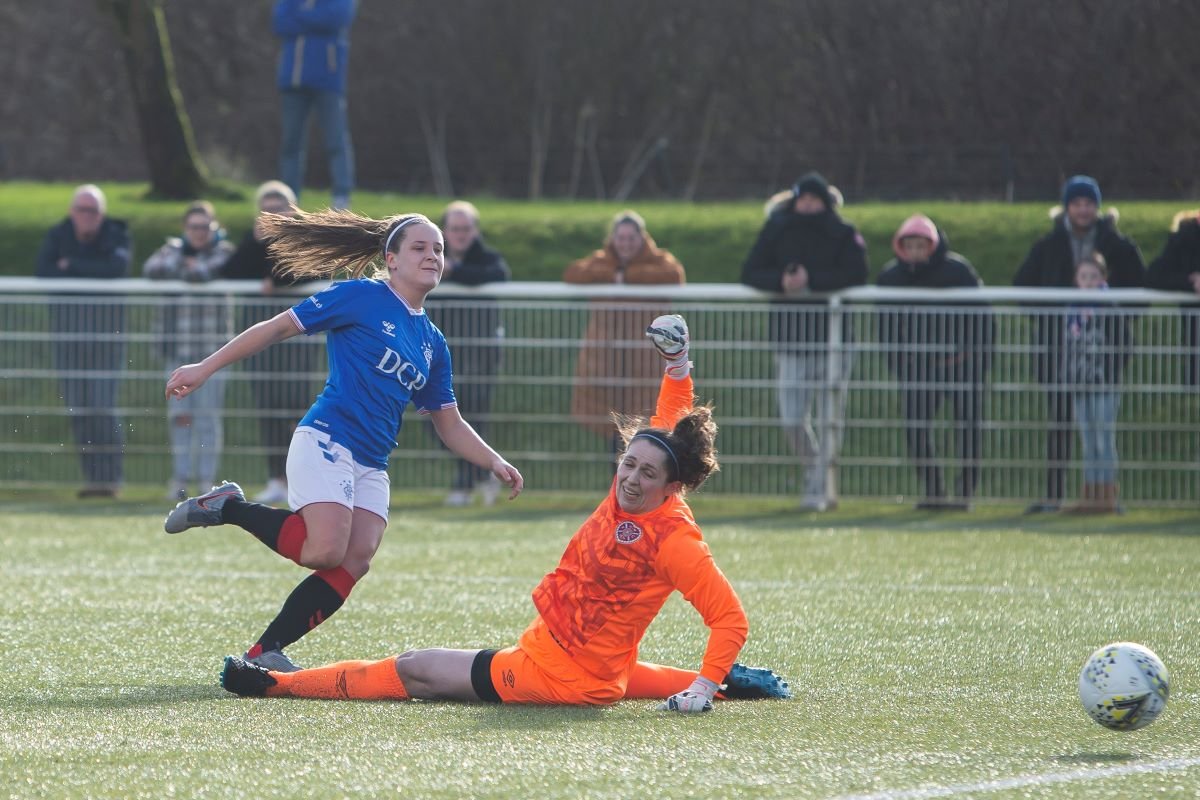 "I had a wonderful time there, the people behind the scenes – Andy Conn and Neil Morrow – supported me immensely, the players were amazing and I shared the majority of that journey with my good friend David Welshman and a place that will carry special memories forever."
With managing in both Northern Ireland and Scotland, when asked to compare the differences, the 36-year-old said: "The Scottish League is so far ahead of the women's game in Northern Ireland, the level of professionalism from clubs, players, media and football association is amazing.
"The calibre of players you play against on a weekly basis is always a challenge, you are facing international players from all over the world on a regular basis. The amount of times the players train, we currently train three nights a week and we have a player specific session one morning a week along with a recovery day spent in the gym and pool, etc.
"Testing your wits against the best managers in the women's game is also a challenge but a welcoming one.
"The attendances on game days are obviously higher as well as games being covered on BBC Alba and BBC i-player weekly increases the viewing numbers, which is great for the women's game."
With clubs in Scotland recently going professional, such as Rangers and Celtic, McConville gave his thoughts on what that will mean for the Scottish game and what it will mean in the future for the Northern Ireland players playing there.
"Being from Northern Ireland we have a few players now applying their trade here; Billie Simpson, Lauren Brennan and Jade Lindsey playing at Farmington and Megan Bell, Lauren Wade and Louise McDaniel playing for Rangers, Hearts and Glasgow City [respectively].
"It's great for Kenny and the Northern Ireland Women's team, as these players are here full-time being coached by some of the best coaches in the game; Scott Booth, Kevin Murphy. These coaches are proven winners and can only be great for when the players go into camp with Kenny (fitness levels, sharpness, quality on the ball, etc.)
"I do believe the past work done by Alfie Wylie and now Kenny, it's only a matter of time before the Green and White Army qualify for a major tournament, which will be a huge testament to the work that has been put in in past years."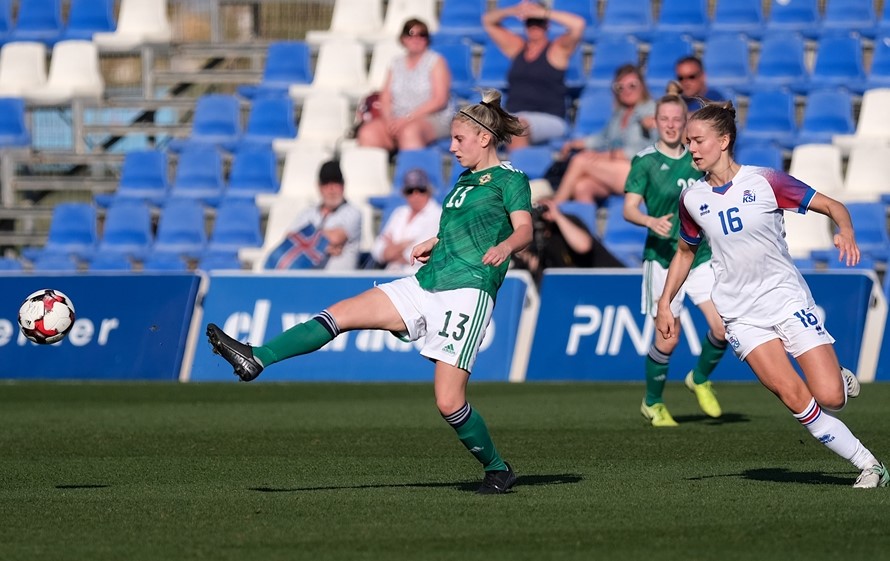 McConville also has a role with Dundee United's men's academy, so he never stops with his commitment in the world of football.
When the season does get back up and running following the Coronavirus crisis, McConville says his hopes and aspirations with Forfar Farmington is to keep the side in the league.
He says: "My Players deserve great credit for how hard they have worked to date and the amazing people behind this club, but we can't get carried away and we know the main aim is to keep this club in the Premiership. I have no doubt it will be hard and we will share many up and down moments over the course of the season, but if we stick together and work hard I believe in this current crop of players."
When looking back at his coaching career so far and asked about his highlights, he looks fondly back to his time at Linfield saying: "It's hard to look past the achievements at Linfield but I have been very fortunate to travel the world, coach some amazing players, win trophies, discover new cultures and meet amazing people along the way, so they would be my highlights so far and if Forfar Farmington can achieve staying in this league, it will definitely surpass any achievement to date."