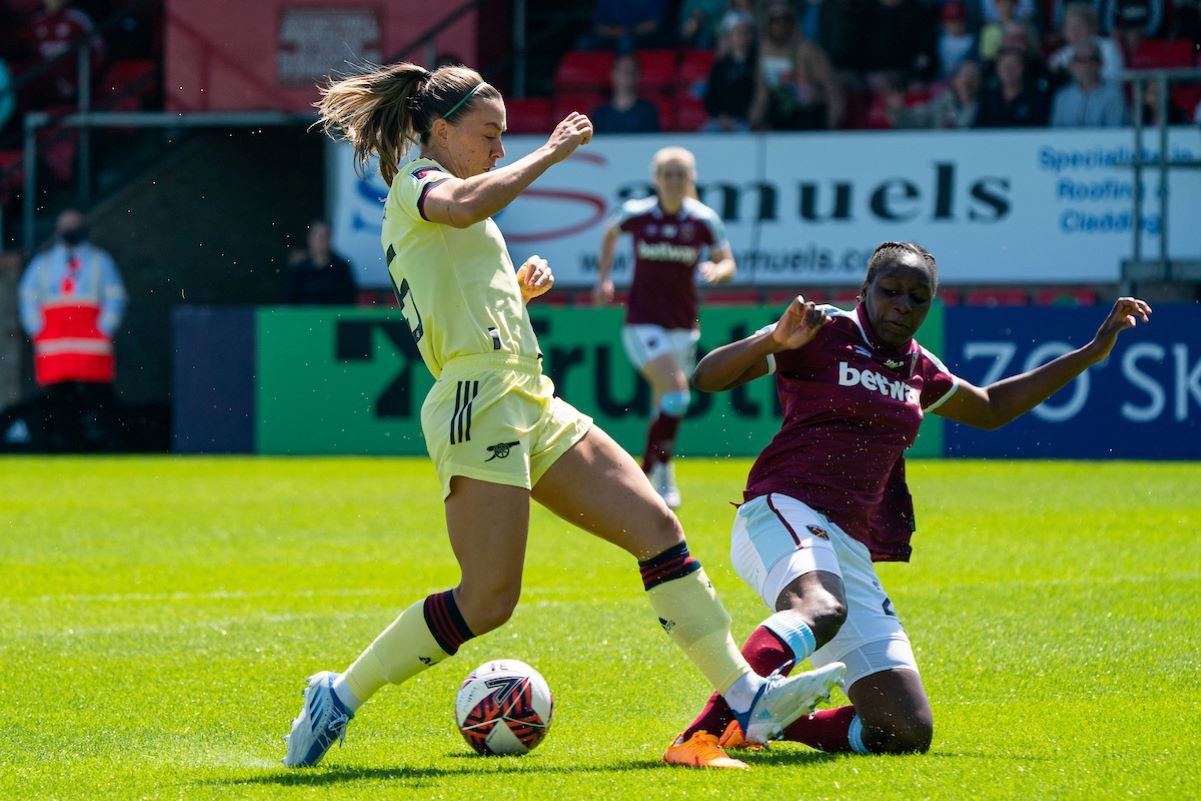 West Ham United's French international defender Hawa Cissoko has extended her contract with the Hammers until the summer of 2024.
The 25-year-old played 23 times across all competitions last season and helped West Ham to their highest ever WSL finish of sixth, while earning a return to the France squad for two World Cup qualifiers.
"I've made big improvements as a player since I joined West Ham United," Cissoko told whufc.com.
"I think we created something amazing last season with the squad that we had, but football is football, and players move on.
"Personally, I want to make improvements across the board next season, everything has to go up a level or two."
General Manager, Aidan Boxall said: "We are really happy that Hawa has committed the next two years to West Ham United.
"On the pitch she is one of the most aggressive and best 1v1 defenders in the league and has demonstrated she can physically match anybody on her day. We want to support her with her ambition to be a starting centre-back with France."