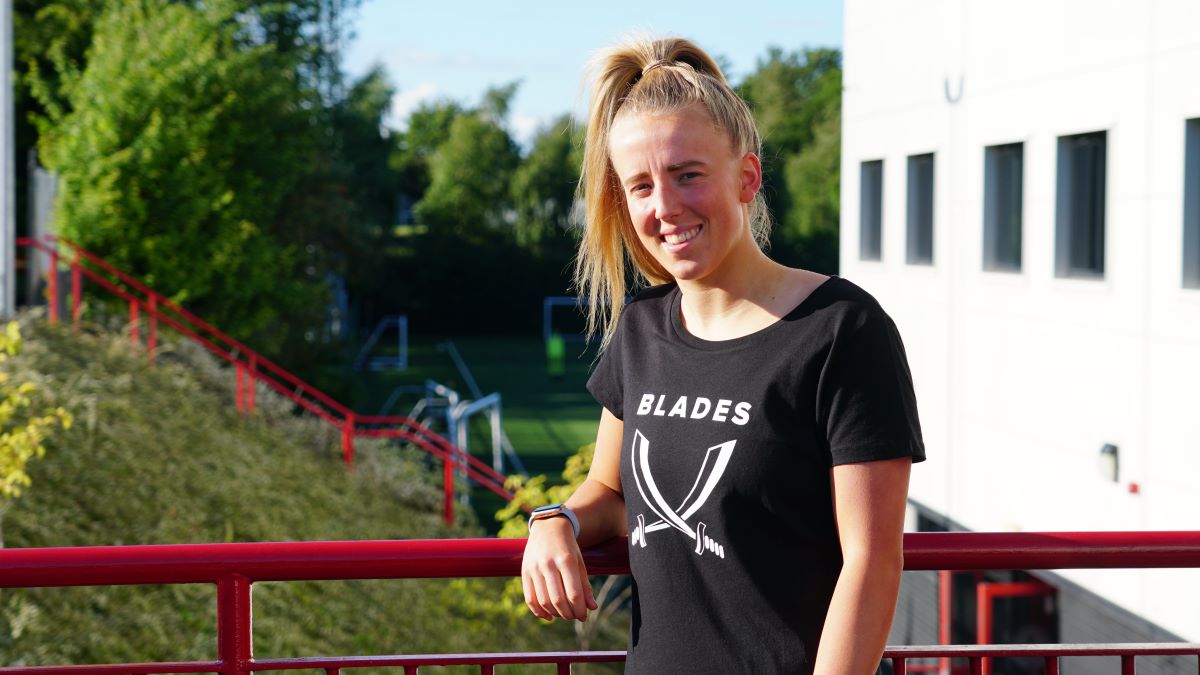 Sheffield United defender Charlotte Newsham has earned a new contract after an impressive first season with the Blades.
The 22-year-old joined United last summer from Blackburn Rovers and made an immediate impact at left-back, contributing at both ends of the field before an ankle injury in January curtailed her debut campaign.
Newsham returned to the team on the final day of the season against Crystal Palace and managed 18 appearances overall, despite missing the majority of the final four months of the season.
A former Manchester United and Manchester City academy product, Newsham still has plenty more to come and is happy to be staying at the club for another season.
Newsham said: "I'm delighted to have signed another contract with Sheffield United as I really enjoyed my first season as a Blade with Redders and the team.
"I'm even more excited and eager than normal for pre-season to start this year as I made my return from injury right at the end of last season. I can't wait to get back in training and playing games as I felt before my injury I was enjoying and getting consistency within my game and I hope to find that again after a tough injury and hard-working rehabilitation period."
Head coach Neil Redfearn also spoke of his delight at another key player penning a new deal ahead of the new campaign.
"She had a horrific injury at a time she was playing really well and it's great to have her back. The medical team did a great job to get her back on the final day of the season.
"Newsh is a very accomplished player, more experienced now in the Championship and a big part of what we've been doing. I'm really pleased we can keep Newsh as I rate her highly, she's young as well and done a lot in her career already, these players are the bed rock of the team moving forward."