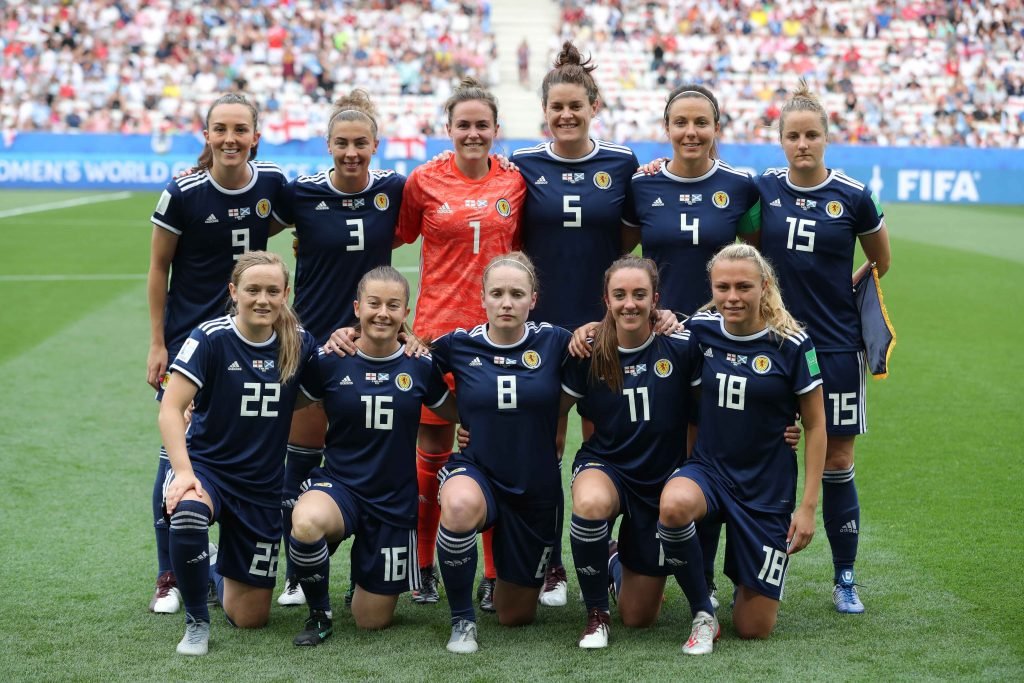 It was three points lost, but Scotland were taking the positives from their 2-1 defeat to England at the Stade de Nice, reports CATHERINE ETOE. A VAR decision followed by a perfect penalty from Nikita Parris did for Shelley Kerr's side early on and they went into the break further down after Ellen White added a second. But the Scots were not out and while a much improved second-half performance did not deliver any points, it at least saw them get off the goalscoring mark with a historic effort from Orlando Pride's Claire Emslie. And so, as they spoke to the media afterwards, Scotland's players were already focusing on their next opponent, Japan in Rennes.
Here's what they had to say about that VAR decision, playing at a World Cup and the lively fans who had followed them all the way to the South of France.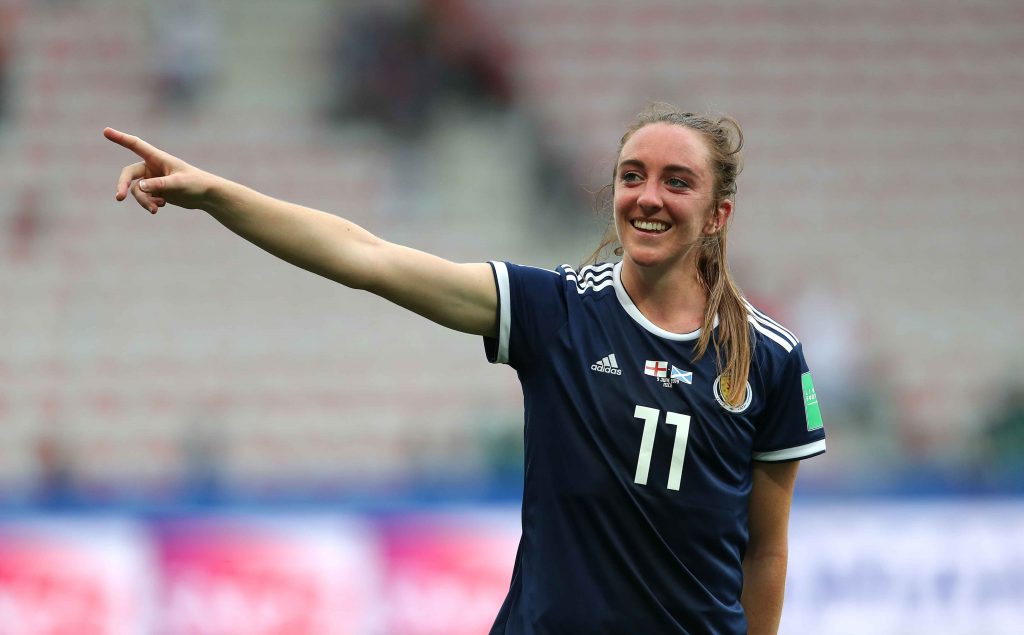 Scotland winger Lisa Evans on the match:
England want to win this tournament, they are third ranked in the world, they put in a fantastic performance and we can take so many positives into the next game. The first half we were too far off them and that made it difficult to press and it was hot. But we're looking forward to playing in Rennes against Japan and the 'Scottish' climate will definitely help us.
On whether they were nervous at the start:
Potentially, we struggled to get going and the VAR goal was really a tough one to take but we've shown in the second half with the chances we made, we can give any team a game and we'll take that into the second match.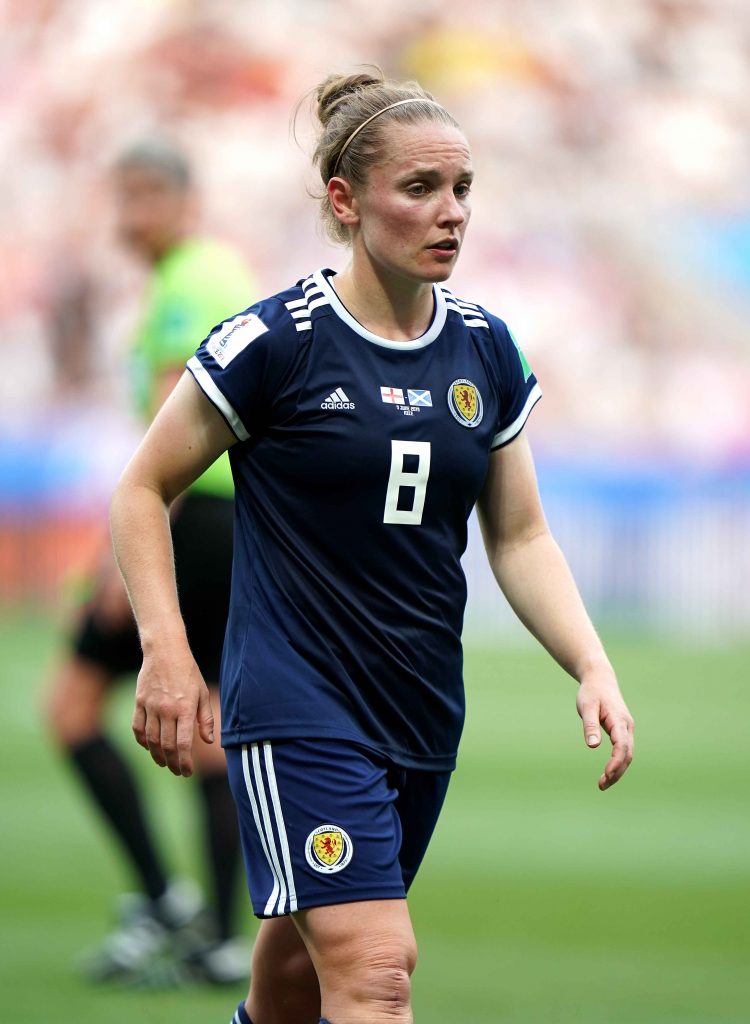 Vice captain Kim Little on the performance:
We have natural ability in our team and it was eventually going to come through at some point, we flattened in midfield to create less space for England in midfield and make it easier to pick up the ball especially myself and Caroline etc, we just did that a bit more and had a bit more belief.
On whether Scotland showed England too much respect:
No, I thought we started the game reasonably well, when they scored the first goal we then naturally dropped off because of the pressure of going down 1-0 so we maybe need to learn from that and maybe be a bit more on the front foot of that.
On whether Scotland thought of themselves as underdogs:
No not necessarily, they are higher ranked than us so there is that case, but we obviously play with and against a lot of the players so we know what we're capable of and the level of quality we have in comparison to them but they have a little bit more experience than us maybe.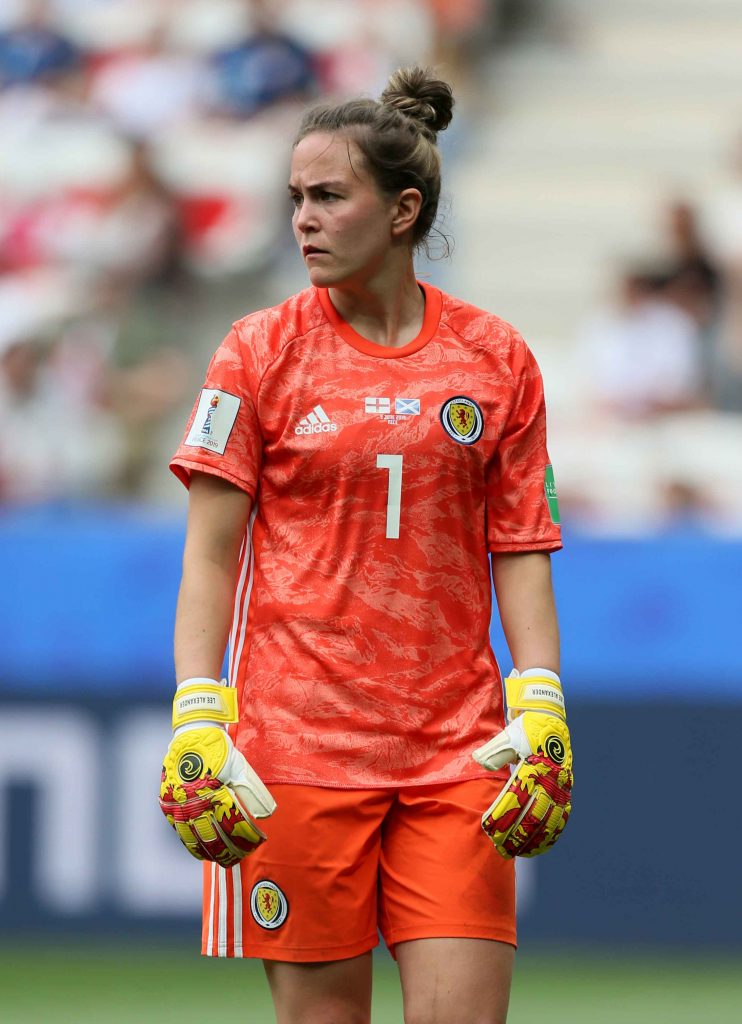 Goalkeeper Lee Alexander on the VAR decision:
The VAR decision is obviously a different experience, we were not exposed to it before but I haven't seen it so can't comment on it. But ultimately VAR is there for a reason, to look out for these marginal things that maybe the ref might miss. So I think for that to happen quite quickly maybe knocked us a bit and we found ourselves 2-0 down going into half time so that was disappointing.
On the second half:
We went into the changing room, had to regroup obviously coming out in the second half and make sure we put on more of a performance, be braver on the ball, and I think we did that, we could find the likes of Caroline and Kim and create more opportunities and allow Claire to have more one v ones and I think she did that and then got her goal. Ultimately it's disappointing because we leave with nothing but we've got positives to look forward to the Japan game, knowing that our second half was obviously better.
On the penalty:
You do your homework as much as you can but when it comes down to it you just have to go and obviously she's hit it well and has scored, unfortunately for me. But it's just one of those things, if you save it you do if you don't you get really angry which is just what a goalkeeper has to do.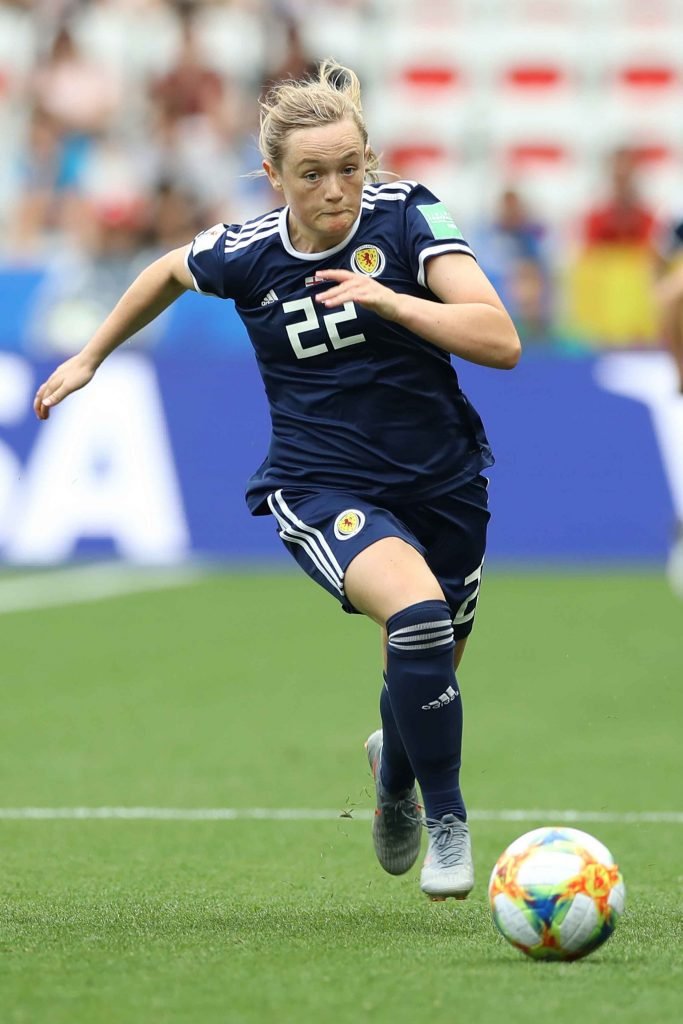 Midfielder Erin Cuthbert on walking out at a World Cup for the first time:
It really was incredible. It's everything that I dreamed of as a little girl. I'm quite emotional at a national anthem but I managed to keep it together. As soon as that whistle goes you've got to play the game and not the occasion.
On whether Scotland were underdogs:
You only need to look at the rankings to see if we're underdogs. They're third in the world for a reason, but you have to see the bigger picture where we've lost 6-0 in the last game to England, been quite heavily defeated at the Euro 2017 opener, and the strides that this team has made. We've kept the ball more, we've created chances, we've just been really unlucky but I think you have to see the bigger picture in terms of the strides we've made as a group in the last few years.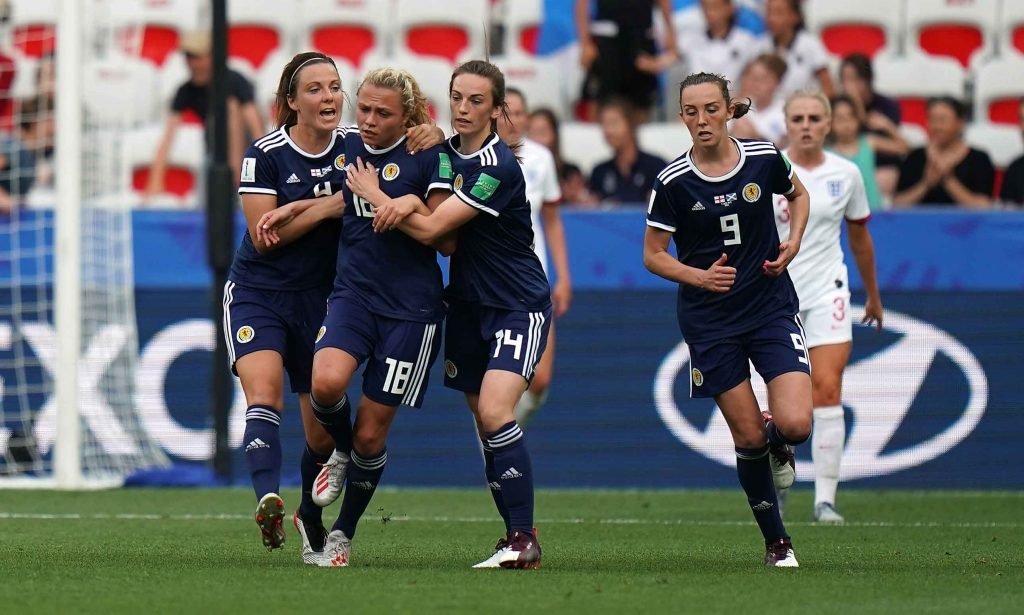 Scotland's first Women's World Cup goalscorer Claire Emslie on her goal:
When the ball went in, I don't think I even celebrated, I just tried to grab the ball to see if we could score another one to get the result. All I ever wanted as a little kid was to play for my country and play football, even being at a World Cup is a dream, let alone to score the first ever goal. I can't believe it right now to be honest.
On whether Scotland were nervous:
I don't know, the VAR decision threw us a bit, that was a bit different and tough to go down so early to a penalty. But the second half, you just need to take the positives from that going into the next game.
On VAR:
That's the first game I've ever played with VAR. It was really confusing as a player, obviously I've seen it on the TV watching games, but to be on the pitch and have your game determined by what's going to pop up on the screen is a bit weird.
On the positives to take from the second half:
We were more attacking, we kept the ball a bit better, we were a bit calmer and we kept tight, we didn't lose a goal in the second half so we'll carry it on to the next game.
On the fans and the national anthem:
It was brilliant to hear the echo from the fans coming back to us, the fans were absolutely fantastic, seeing so many of them out in their kilts and Scotland tops and flags. It's magic that we've managed to inspire the nation to come out here and give them something to cheer about, the support from the fans has been top class.