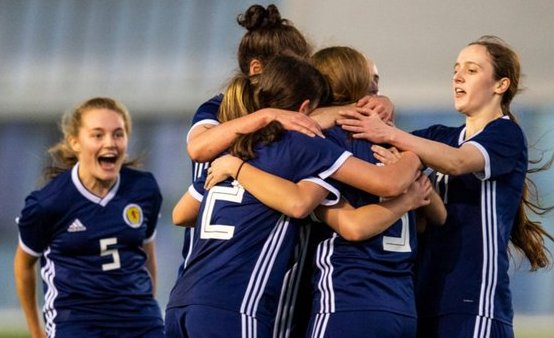 Scotland take on Germany, Croatia and their UEFA Women's U-17 Championship Elite Round hosts Netherlands starting tomorrow (14 March).
Pauline MacDonald's side qualified for the elite round stage after beating Northern Ireland 4-1, Montenegro 4-0 and losing out to Italy on home soil.
Scotland Women's Under-17s prepared for the upcoming three games with a training camp in Spain where they drew with Poland and Sweden before losing 2-0 to Hungary,
Head coach Pauline MacDonald told scottishfa.co.uk: "This is an incredibly exciting challenge for your players.
"We faced strong opponents in Spain and are ready for the elite round.
"To qualify for the elite round was a fantastic achievement by the players and we did really well to secure qualification after two matches but we didn't perform as well we could have done in the last game.
"We now have to raise our performance levels again and play to our best against three really strong teams."
Scotland play all their games at Sportpark De Wieen in Venray, starting against the hosts on Saturday 14 March (3pm, UK time), then facing Germany next Tuesday (2pm) and finishing up with Croatia on Friday 20 March at 7pm.
Scotland U-17s squad
Eilidh Adams (Hibernian), Eilidh Begg (Hearts), Tegan Bowie (Celtic), Jess Broadrick (Aberdeen), Tegan Browning (Boroughmuir Thistle), Bailley Collins (Aberdeen), Monica Forsyth (Celtic), Addie Handley (Boroughmuir Thistle), Bayley Hutchison (Aberdeen), Rachael Johnstone (Celtic), Freya MacDonald (Rangers), Paige McAllister (Celtic), Rebecca McAllister (Celtic), Robyn McCafferty (Spartans), Rosie McQuillan (Rangers), Kate Nicolson (Celtic), Jenna Penman (Aberdeen), Lucy Sinclair (Glasgow City), Eva Thomson (Aberdeen), Alicia Yates (Spartans)
Official Development: The FA's women's professional game refereeing manager Jo Stimpson, explains more…