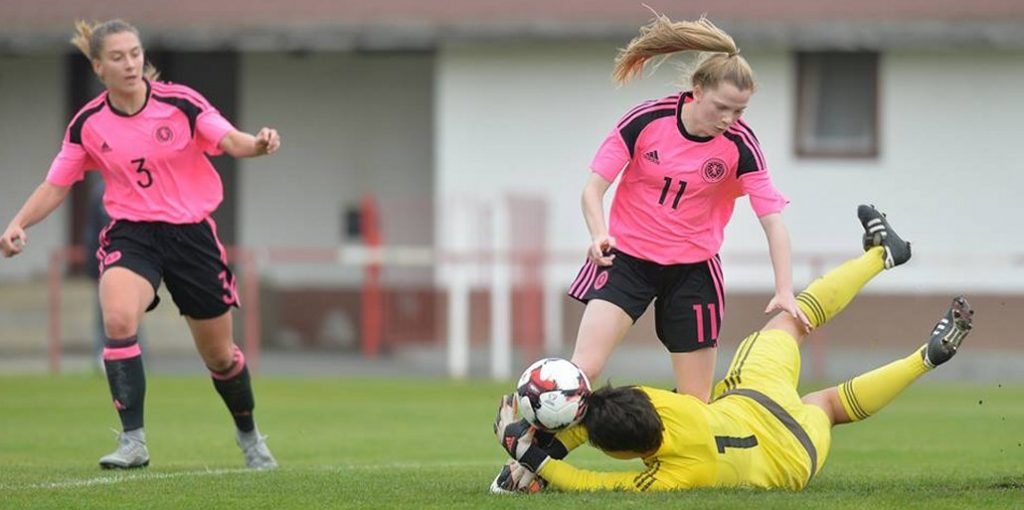 The 2018/19 UEFA Women's U-19 Championship qualifying round draw had 48 sides in the hat from a record entry of 51, beginning their bids to join hosts Scotland in the final tournament.
Northern Ireland were grouped with Germany, Estonia and Kosovo, England's opponents will be Slovakia, Croatia and Malta, for Wales it will be Belgium, Iceland and Armenia, while Republic of Ireland take on Ukraine, Faroe Islands and Lithuania.
Group 1: England, Slovakia, Croatia, Malta
Group 2: Switzerland, Turkey, Azerbaijan, Cyprus
Group 3: Sweden, Slovenia, Israel, Kazakhstan
Group 4: Norway, Czech Republic, Bosnia and Herzegovina, Georgia
Group 5: Finland, Hungary, Moldova, FYR Macedonia
Group 6: Denmark, Serbia, Greece, Liechtenstein
Group 7: Russia, Austria, Montenegro, Latvia
Group 8: Republic of Ireland, Ukraine, Faroe Islands, Lithuania
Group 9: Germany, Northern Ireland, Estonia, Kosovo
Group 1o: Netherlands, Poland, Belarus, Albania
Group 11: Italy, Portugal, Romania, Bulgaria
Group 12: Belgium, Iceland, Wales, Armenia
Hosts Scotland qualify directly for the final tournament in summer 2019, while top seeds Spain and France receive a bye to the elite round.
Liechtenstein are entering their first competitive women's national-team tournament and will play Denmark, Serbia, and Greece.
Mini-tournaments are provisionally scheduled between 27 August and 4 September, or 1 and 9 October 2018.
The top two sides in every group plus the two third-placed teams with the best record against the top two in their section join Spain and France in the elite round draw on 23 November 2018, with the games in spring 2019.
Seven teams will eventually qualify for the finals to join Scotland.