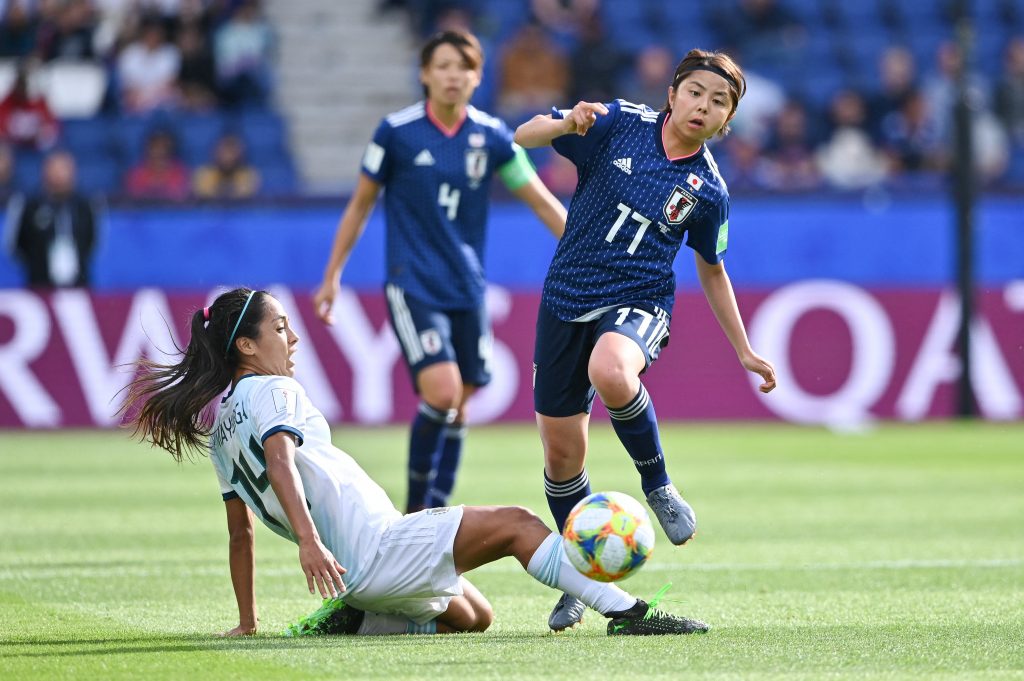 A delighted Argentina held Japan to a goalless draw and Canada edged outsiders Cameroon 1-0 with the goal coming right on half time.
GROUP D
When 0-0 is cause for celebrations
Over 25,000 were inside the Parc des Princes in Paris to see Argentina frustrate former World Cup winners Japan and claim a first ever point at the finals in a goalless draw.
Japan dominated possession but failed to muster many first-half chances, Argentina even less so.
After the break, Yui Hasegawa should have hit the target and Yuika Sugasawa also missed when following up Kumi Yokoyama's parried effort.
Argentina did get forward more in the latter stages of a slightly improved second half, often due to the efforts of Estefanía Banini but were at the end more than happy with a point, having previously lost 6-0 and 3-0 to the Nadeshiko at the World Cup.
GROUP E
Canada's Kadeisha conquers Cameroon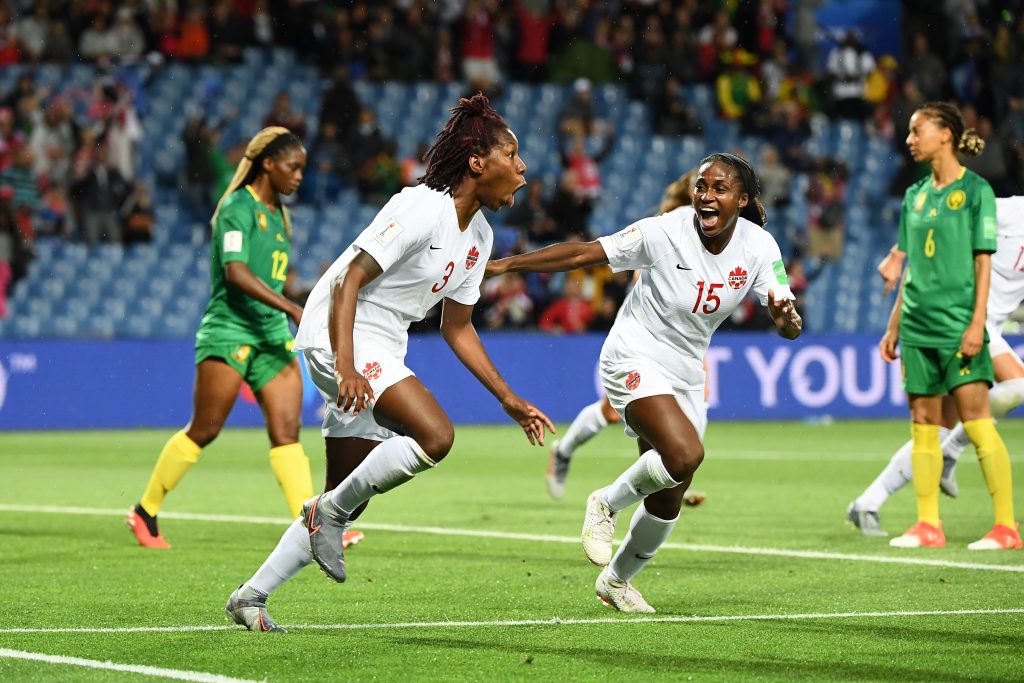 A lively encounter in front of over 10,000 in Montpellier lacked many real chances hut Canada took the points against underdogs Cameroon with a header on 45 minutes.
Canada were on top but the Indomitable Lionesses got forward enough to have hope of taking something against the fifth-ranked side in the world.
Canada's Nichelle Prince hit the post with a deflected shot but Cameroon could not keep a clean sheet until the break, as busy goalkeeper Annette Ngo Ndom came for a corner and retreated, allowing Kadeisha Buchanan to head home.
Cameroon's Claudine Meffometou was later off target with a similar far post header and cleared off her own line to stop Christine Sinclair going within three goals of becoming the all-time top international scorer in men's and women's football.