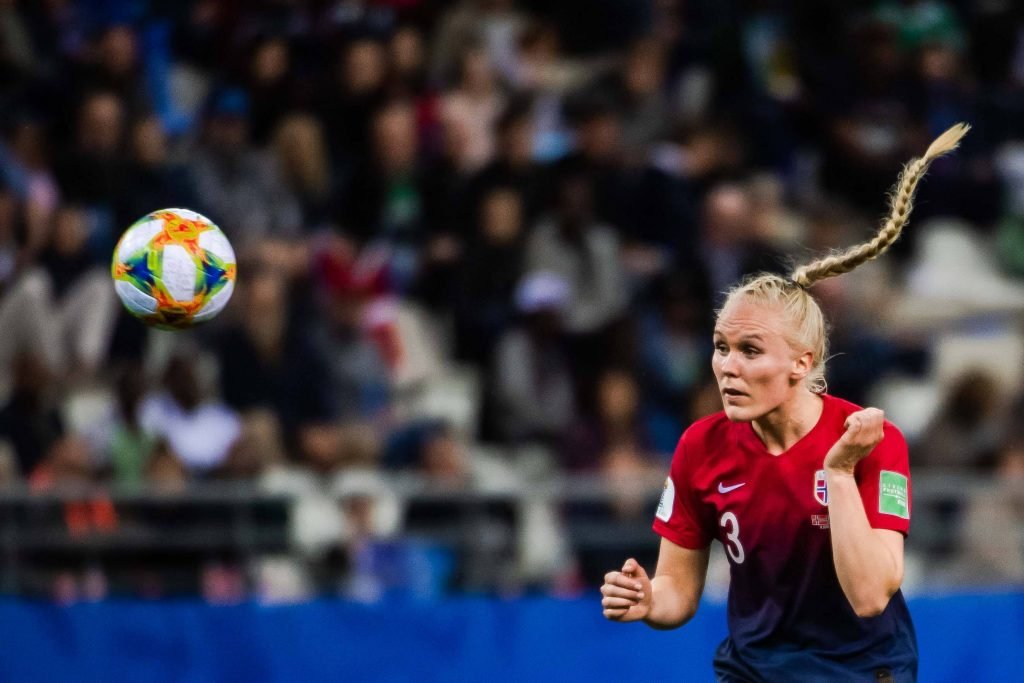 Following Norway's opening match win over Nigeria, our journalist in Reims, Sophie Lawson spoke to the Chelsea defender about the match and being physically ready for the World Cup.
SK: You got there in the end in a convincing way but that first ten minutes was all Nigeria, was the team getting nervous at the start?
MT: First game of the World Cup, people are maybe a little nervous and excited – the shoulders are a little high – but I thought we relaxed and played as we wanted to after we scored the first goal. I felt that released a lot of pressure.
SK: We're sure both you and Maren [Mjelde] are very bored of talking about the injuries you've had this season. 
MT: [laughs] 
SK: But when Martin [Sjögren] said, "You're my centre back pairing for the World Cup," were there any worries?
MT: First of all, it's hard to be out with injury for such a long time but we were together which was good to have a friend to do the boring stuff with. But we always had the carrot hanging above us of the World Cup and time we realised we were ready to play, we were really excited; she was ready before me so she got a lot of games to prepare but it's good to be together in the backline and do a good job.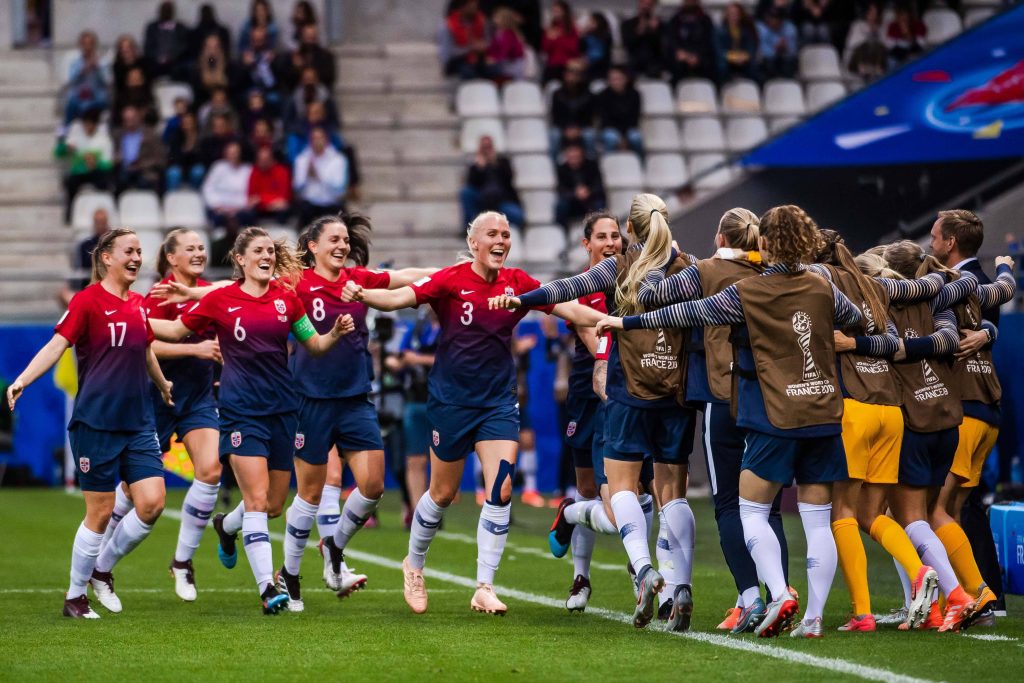 SK: And we know you're bored of talking about Euro 2017 too but, was it important to get an early goal this summer to stop any doubts creeping in?
MT: Absolutely and we know from the beginning that we will score and scoring an early goal you feel release and you're like we can score more and we created a lot of good chances today and we could have scored more. And three more goals than 2017.
SK: You're in a tough group with three very different teams to play against, how hard is it to prepare for?
MT: We're actually really good to focus on one game at a time and we just focused on Nigeria – which was a team we really didn't know much about – but now we're done with that and we can focus on France who we know more about and we know they're a really good team. We could see that yesterday so we know we have to be at our best to have a chance against them and I think we can.
SK: Did you see any of the first game yesterday and what did you think of the crowd of over 45,000?
MT: We saw the whole game, they had 12 players in the team… seeing the opening yesterday it gave me goose bumps; France have come so far with women's football and to see all the people and all the fans, it's really good I hope we in Norway can one day be at that level.