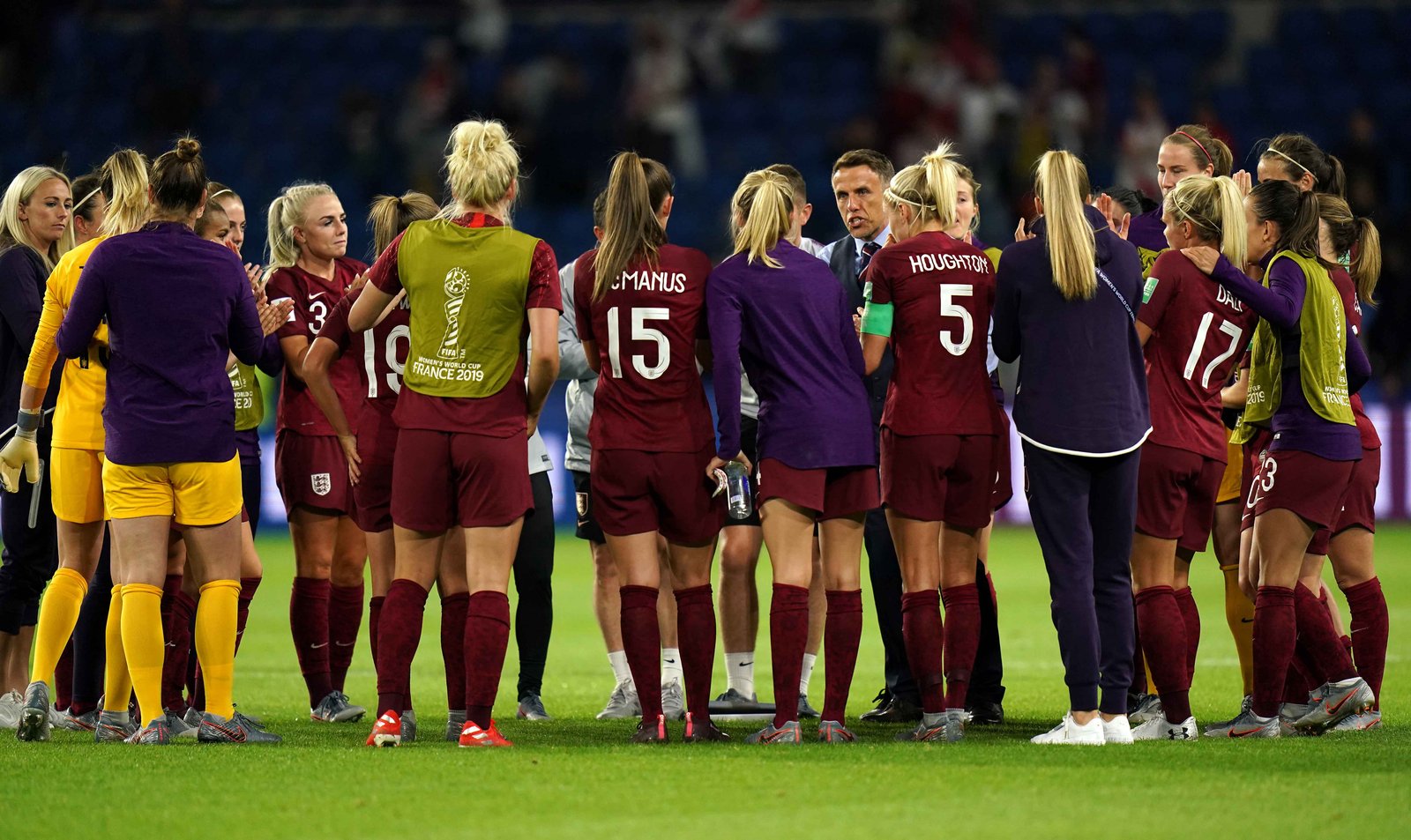 England confirmed their place in the knockout round with another three points to make it two wins from two in Group D but it required a performance of discipline – La Albiceleste tried many a spoiling tactic – and patience, before the devastating passing move which dismantled Argentina's stubborn defence and Jodie Taylor's simple finish beat their superb goalkeeper, Correa.
After the game we spoke to the two players that started the sweeping move for the goal, centre-back Abbie McManus (who according to @OptaJoe made more passes than the entire Argentina side in the first half!) and midfielder Jill Scott.
50 – England's Abbie McManus completed 50 passes in the first half, more than Argentina's entire XI combined (43). Dictating. #FIFAWWC #ENGARG #ENG pic.twitter.com/KOZJFjar7t

— OptaJoe (@OptaJoe) June 14, 2019
Here's what they had to say…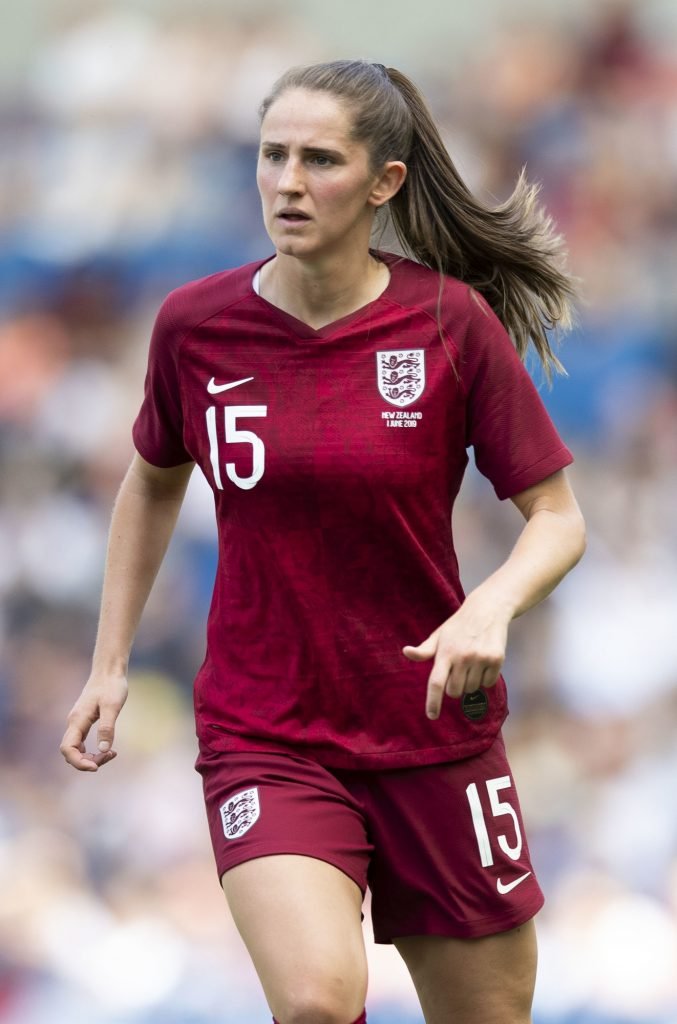 Abbie McManus
On the stat that she made more passes than the entire Argentina team:
Yeah we tried to keep it in there half, so the two centre halves basically had a lot of the ball. It was good to get on the ball, pass forwards, pass sideways to try and move them to make pockets for people like Fran Kirby and hopefully get a threat and in the end it finally happened.
On whether it was enjoyable to play in:
Err, yeah it's always great when you've got the ball, it's frustrating but the more you show the frustration, the more you aint going to get the end product. So I'm glad that the team stuck together, we continued to break them down, we continued to go side to side, used the width of the pitch and eventually it went in the back of the net and the celebrations speak for themselves.
On the physicality and gamesmanship of Argentina:
Fair play to Argentina, they came out and stuck to their gameplay and they did nearly get the draw but like I said, thankfully we stuck one over the line and we're happy with the 1-0 win and qualified for the next round.
On the impressive patience shown not to panic and get that goal in the end:
We said at half-time when we went in at 0-0, we said to each other, 'Don't get frustrated, the goal will come," and it did. Credit to the team. We passed it from side to side, forwards, backwards, you name it and eventually it crossed that goal-line and it was an unbelievable feeling, to be honest!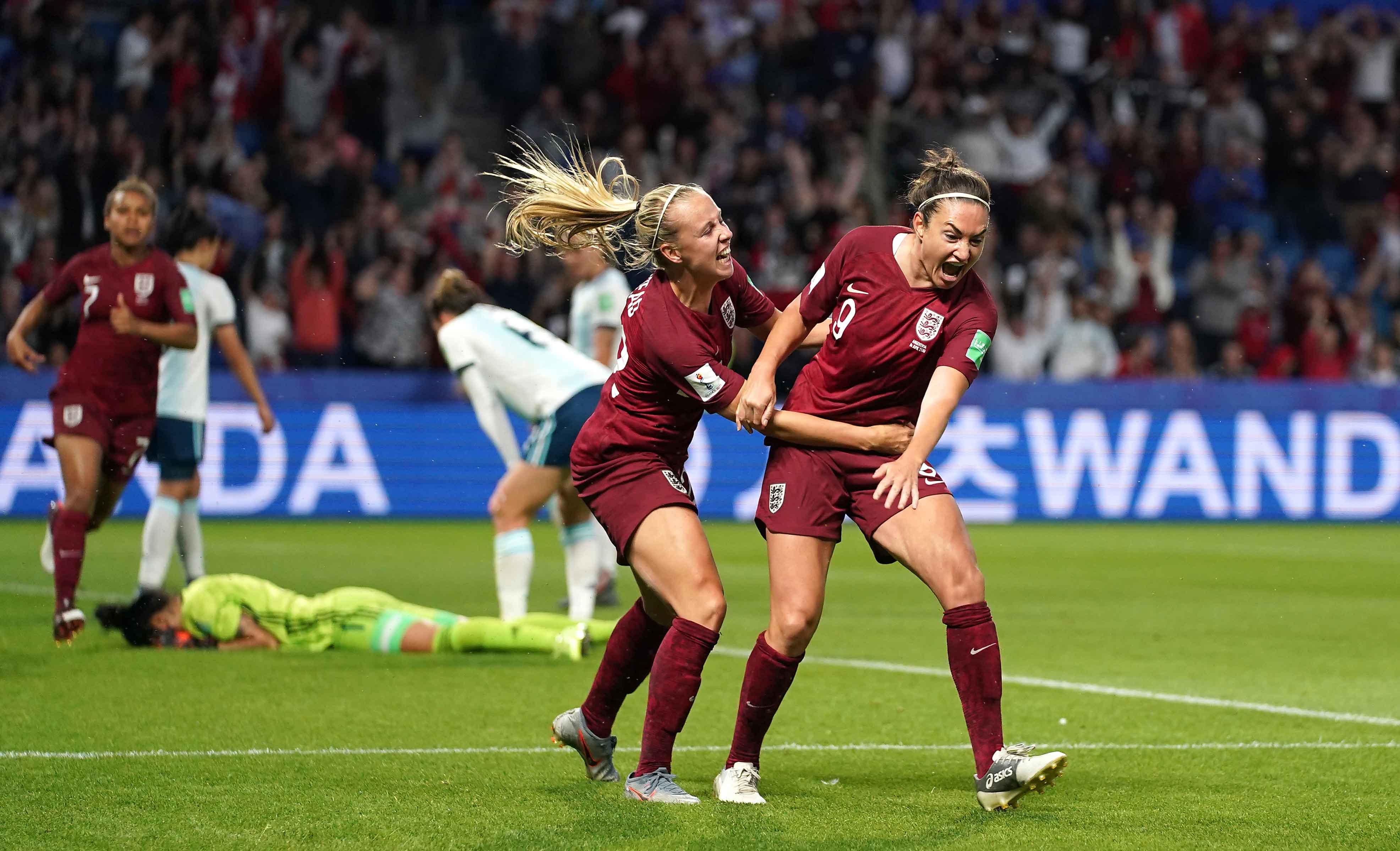 On whether being a 'World Cup player' has sunk in yet:
The more experienced girls like Kaz and Lucy keep telling me that when we got to the tournament that it would sink in but I still don't think it has. I take it game by game and obviously to come on in the first game was a shock. It seems to keep happening to me! Especially at the SheBelieves as well, obviously I came on from there and played a lot of the games then as well so I'm always ready. A lot of the girls are ready, we've got people like Leah on the bench who could easily step into this team as well, so we're all fighting to be on that pitch and it's healthy competition and we all want to win but it's a massive and unbelievable squad.
On whether it's importance to win the group now:
Yeah, we want to keep the momentum, we want to keep winning game after game. There's no point in trying to be tactical, win this game, lose that game, that's not in us. We want to win and win and win. We're going to have to play big teams in the quarters and the semis and hope we can get to the final and win that. We are positive, we are confident, we are grinding out the wins, so onto the next one for us.
On if there is any edge or revenge around the Japan game [given what happened four years ago]:
No, not really. We played them in the SheBelieves tournament in March and we have watched the games that they've had. It's going to be tough against Japan. They are good technicians, they all gather around the ball, they know how to get into the pockets. Hopefully we can keep the wins coming to make it three out of three.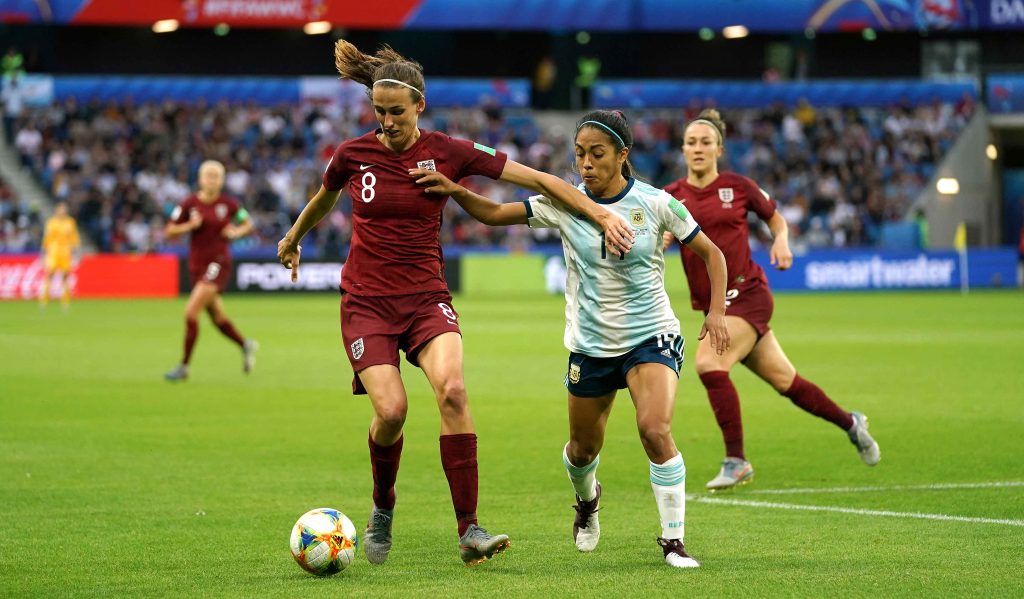 Jill Scott
On the match as a contest:
It was a physical game, it was different to Scotland who obviously look to possess the ball as well and it was a bit more of a getting up and pressing type game but today was definitely a physical one but we did well to keep our heads, in the end.
On the patience required:
Yeah and we had a lot chances, myself included – that header – which I'm a bit frustrated with but at least we are creating the chances.
 On points being ultimately more important than performances:
Definitely and it looks like people are focusing on that second half against Scotland but I think you've got to give a lot of credit to Scotland. They did well again against Japan today and they were always going to be a tough opponent, I've never really played in a game where you dominate the ball for the whole 90 minutes ever, so I know people will be tough on us because they know we can reach those expectations and performances but I think we are growing into it quite well.
On their keeper being outstanding and preventing a 3 or 4-0 win:
Exactly and sometimes that's not always a great thing [winning by that margin] to do in the groups stages because sometimes you think there's not as much work to do, so I think this will just keep us on our toes, this result, and then put us in a good position going into the game against Japan.

On her and Steph each putting their arm around Carly after the anthem:
Yeah, obviously we know that Carly has been through a tough time. I couldn't think of anything worse, to be honest but she's my inspiration every day. I have her as a room mate and to see her strength, I'm sure her mam will be very proud of her.
On it being a long time coming for Carly:
Definitely. Is this her World Cup debut? Oh yeah, it is her debut actually! I feel like she's just been around forever, to be honest with you. We've been here since 2007 together, the first one. She's an absolutely fantastic character, she keeps people going and I think she deserved that game today and a clean sheet and I know it's very special for her and her family.