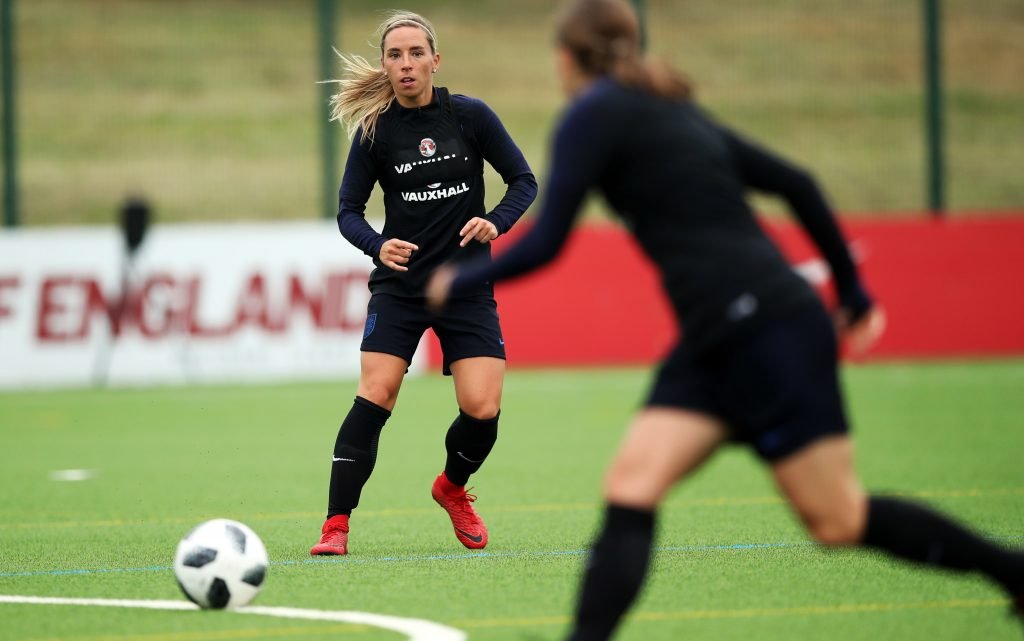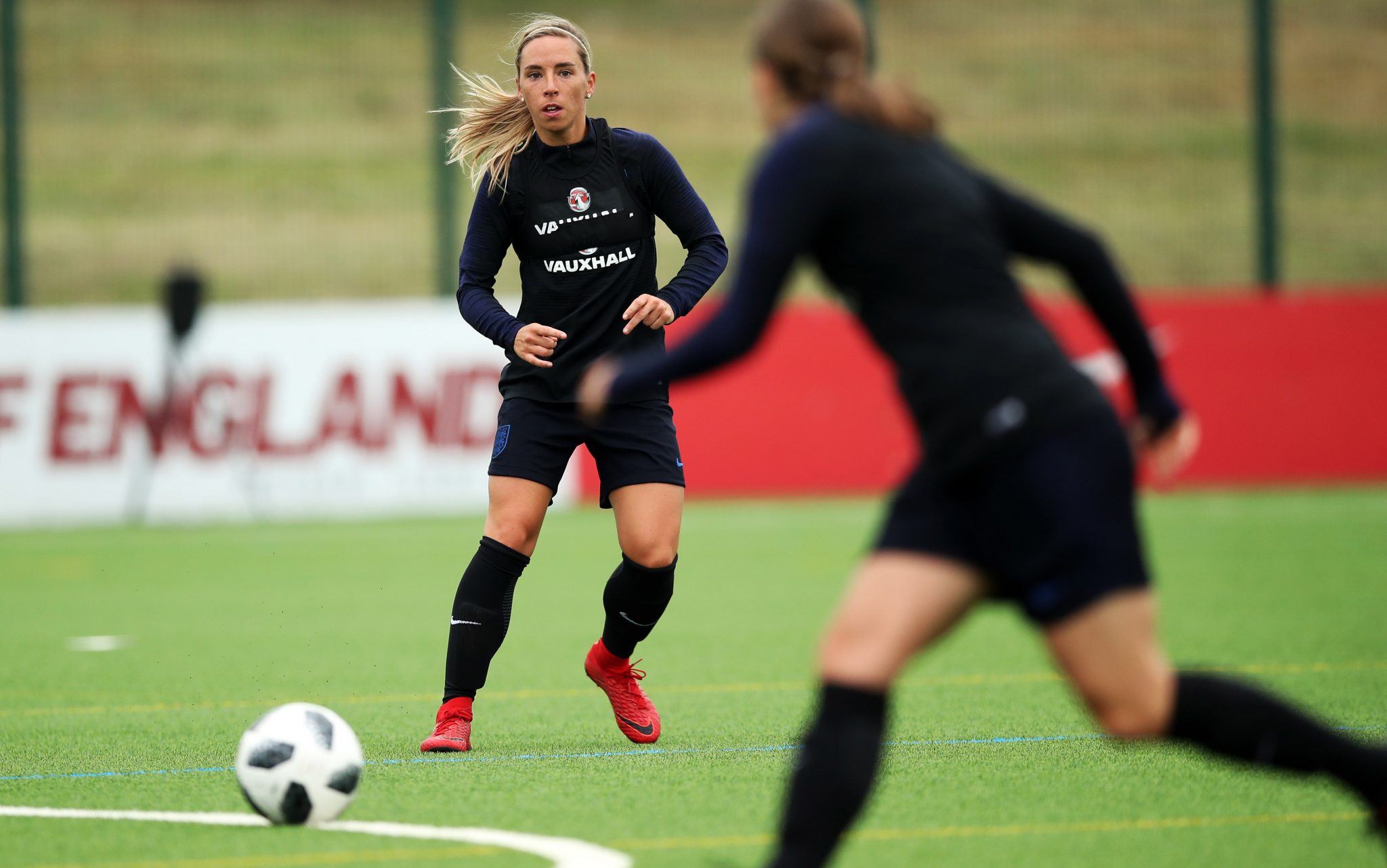 In October 2013, in the World Cup qualifying campaign for Canada 2015, Jordan Nobbs was still at the beginning of her senior international career and netted the opener in a 2-0 win against Wales at The Den. The Lionesses were at the time under the steadying stewardship of stand-in boss Brent Hills, as The FA sought a replacement for Hope Powell following the disappointment of a poor Euros in Sweden.
Wales, meanwhile, were weakened by painful arm/wrist injuries to Natasha Harding and skipper Jess Fishlock, suffered during the first half and were never really in the game, nor in the race to be near the top of the group. 
Rolling on almost five years, both teams are pretty much at full-strength, they are settled, determined and the stakes, arguably, could not be higher. Though the home side on Friday are still the plucky underdogs, they are very much still in THIS game – the prize being a place at the World Cup in France, next summer.
Now the vice-captain and with over half a century of caps, Jordan Nobbs is a corner-stone of the #Lionesses side. She spoke to a gathered group of press at St. George's Park, on Tuesday (including Rich Laverty who reports). Here are her thoughts on the two massive World Cup qualifiers England face in Wales on Friday and in Kazakhstan on Tuesday…
On what she makes of the Wales game being played at Rodney Parade:
I feel like a lot of people are talking about it except probably us! A football pitch is a football pitch and we all play at similar stadiums in the league. If Wales are doing it for a specific reason then that's up to them. We all want to win the game and that's something we just have to live with.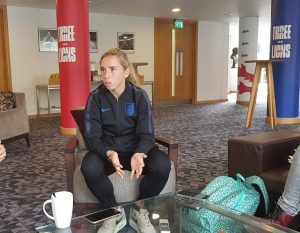 On the competition for places in attacking midfield, whether she thrives off the challenge:
Always. It's always difficult but something you thrive off. I moved to Arsenal at 17 to be pushed and challenged and that's something that comes with being a footballer. You'll never have an easy ride so it always pushes you and if I'm honest it gets the best out of me when you have someone knocking at your door.
On Phil Neville mentioning the fitness levels in the home game and if she feels much fresher as a player now:
We were all saying that this is the first break we've had in a while and I think we all needed it. It's no excuse for the result, we powered straight into our league after the Euros but you need that switch off to refocus and refresh.
We're all in a good place. I got a stress fracture in my foot the last game of last season and just had two 90 minutes under my belt in pre-season but things like that happen and you have to adapt and look after your body.
On being in regular contact with the coach and if it is that something she sees as a positive:
We all have our own groups and there's always banter going in and out of them. It's nice to know he wants us to develop and we all need to get to know everyone better and especially when new staff come in.
It makes you watch your back when you post on Instagram! It's nice, it's good to know he's constantly on our backs but also just a normal guy wanting to know what we're doing. This environment is very intense and sometimes you go from the pitch to your room and that valuable time to get to know each other is crucial moving forward.
He wants to get to know us and develop us. I go back to the first day we met him and he stood in front of us and told us how proud he was. For someone like Phil Neville to say that is really nice and we all want to win together. From minute one he had a lot of respect for us and knew what he wanted to do with this team.
He's very concerned about the way we dress. He wants us all in the same clothes at the same time, maybe that's from his Man United days. But it's nice to know we all look like a team and look like professionals.
On how they will prepare for Kazakhstan and the kind of travel with passing several time zones etc:
It's tough. Right now everyone is thinking about Wales but it's not going to be easy. I went five or six years ago with Arsenal. We flew in, won 8-0 [v Kairat] and flew straight home but that's football. We want to do well against Wales, make sure we qualify but it will make that flight a little bit easier if we do.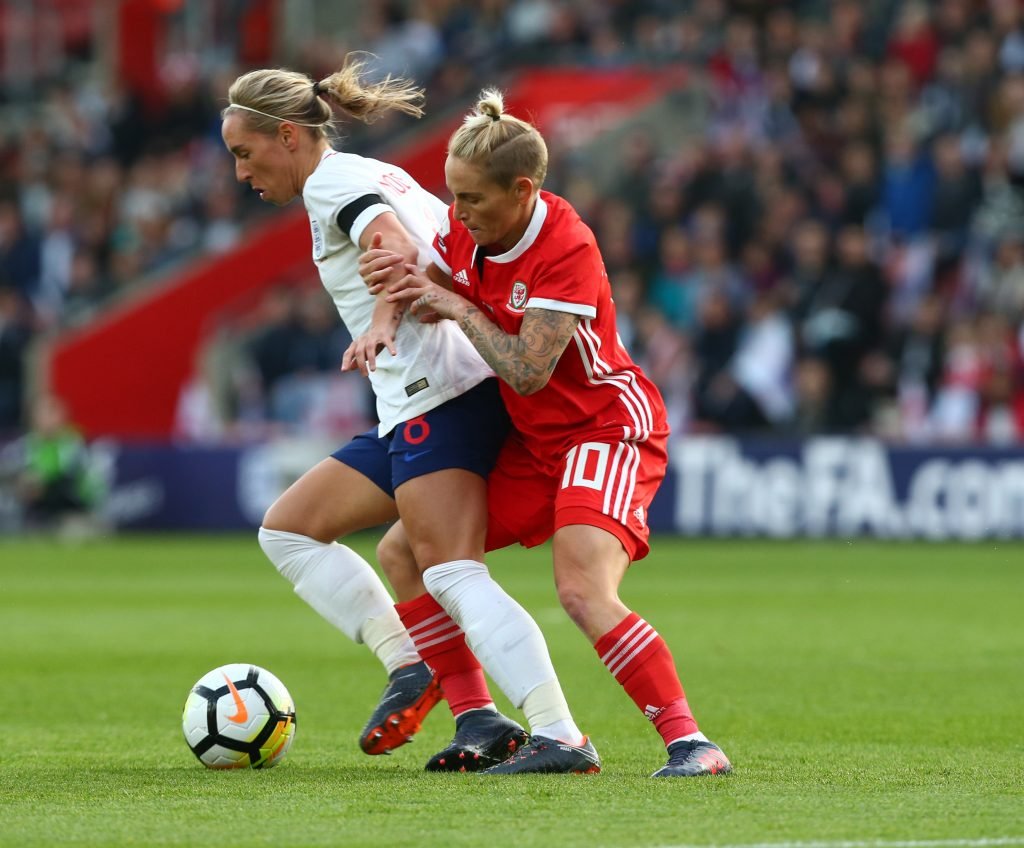 On how she reflects on the previous Wales game: 
I really respect the way they played and fought against us. They gave us a lot of respect and I've been on the flip side of that where we've sat deep and it's hard to break down when you're in that low block.
It's credit to them but we need to show a bit more variety, be a bit more clever in the way we play and be a bit more patient.
On whether the experience of the first game helps going into the return match:
I think we will probably know what we're coming up against now and it does help. It's always one of those things, you do want to know who you're up against but whether it's a deep block or a press we have to be focused.
It does help we know their players a bit from the FA WSL but it's still about working hard and performing on Friday.
On whether she thinks the narrative of Wales being massive underdogs is a little unfair given some of the players they have:
Definitely. We didn't leave the game not respecting them. We were just frustrated because we wanted to win and they know we're a good squad and they did bank up.
Players like Jess Fishlock are great players and that's why it was so tough for us. We have to fully respect how they want to win and how they want to play and that's why we're not really thinking about Kazakhstan yet.