There were positive results for England and Wales, and an agonising late goal conceded but still an impressive draw for Northern Ireland (plus we must offer a hat-tip to Republic of Ireland for their brilliant 2-1 success in Finland).
Although a lot of eyes were on the qualifiers, Scotland were also in action in a friendly against Sweden, in tough conditions against a top opponent – read more in-depth comment from that game HERE.
So let's round up some of the reactions from those #FIFAWWC Qualifying games.

First up is yesterday's birthday girl (52), England manager Sarina Wiegman, whose side put ten past lowly-ranked Latvia in Group D, in wet and blustery conditions.
On the result and the overall performance:
"It was a professional victory against an opponent who weren't very strong. We knew we would be the much stronger team, and I think with ten goals, we showed that in a totally different environment than we had on Saturday, with no fans and a field that wasn't as good, and the weather was totally different. So I think we did a very good job scoring ten goals and conceding none again, so I'm really pleased with the result."
On whether perhaps there was a tendency or urgency to shoot when there were better options:
"Yes, sometimes we were a little sloppy. We need to be sometimes a little tighter on the ball. Of course, that's what we try to do. We got so many chances, and we didn't score, and their shape was sometimes unpredictable, so when we lost the ball, and they had four players up, four players that could win it. So I didn't even think we had any problems. In half-time, we said to just get a little more tight on the ball and keep playing, keep passing and creating chances."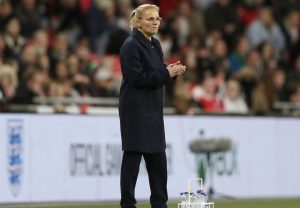 On what she has learned from the Latvia game:
"That we're very motivated. Like I said, the situation is totally different than Saturday. We know we will be the better team, so we pay attention on moving the ball, switching fields, having good crosses, having positioning in the penalty box, and trying to score as many goals as possible. The most important thing is that we just want to improve ourselves in every game and get ourselves to a higher level, whoever we play against."
And overall across the first four matches of her tenure:
"Lots of willingness, lots of quality and depth in the team. We can play high tempo, a possession game and they can score goals. Of course, we haven't had any troubles defending because the opponents weren't that good. Hopefully soon there's going to come a stage that we will be exposed in that moment defensively."
On the EURO 2022 draw tomorrow:
"That's very exciting. Then it really starts to live. Then you know who you're going to play in the group stage, you know where you have to go, so then you can make plans. So yes, I'm really looking forward to it."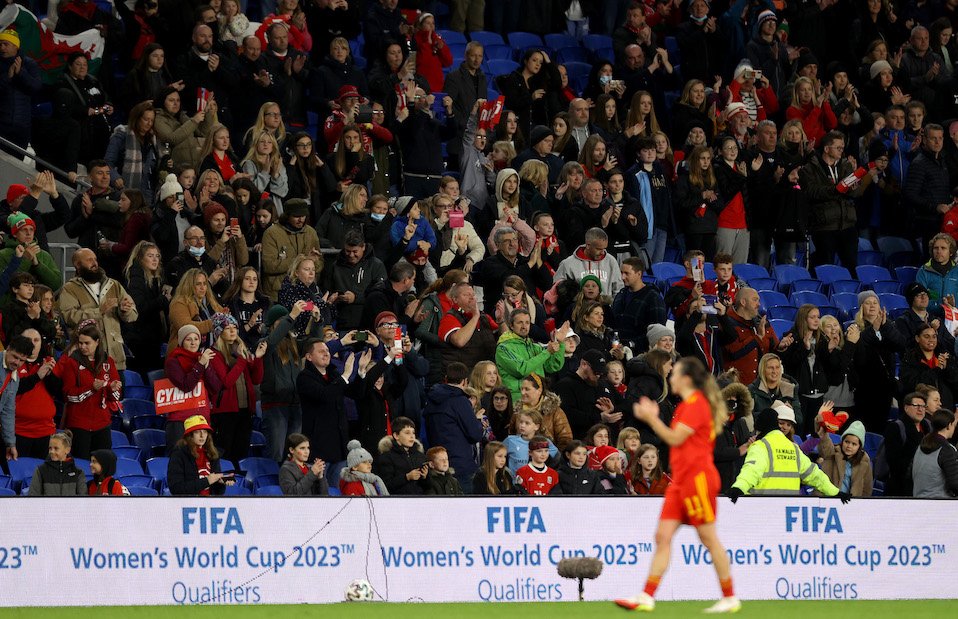 In Cardiff, Wales registered their record attendance (5455) and put on a show for their fans with a 4-0 win over Estonia (Group I), which included leading senior Welsh goalscorer HELEN WARD adding to her overall tally with an expertly-timed run and finish to take her to 44.
She told the BBC:
"Every single one [goal] feels as special as the first. I'm delighted, I never take it for granted to be out there. I know there's some youngsters coming through ready to take my place, so every chance I get to be on the pitch is an honour, and to top it off with a goal, I can't ask for more."
And on the youngsters coming through into the Wales squad and team:
"You've seen Carrie [Jones] from the start today. She's fearless, she gets at players, she wants to work hard for the team. She's great and she's just one of a number of players. Hannah [Cain], who came on, she looked really good and she almost scored an absolute worldie, and I would have been delighted for her. But you know, there's plenty to come from this whole squad and it's a really exciting thing to be a part of at the moment."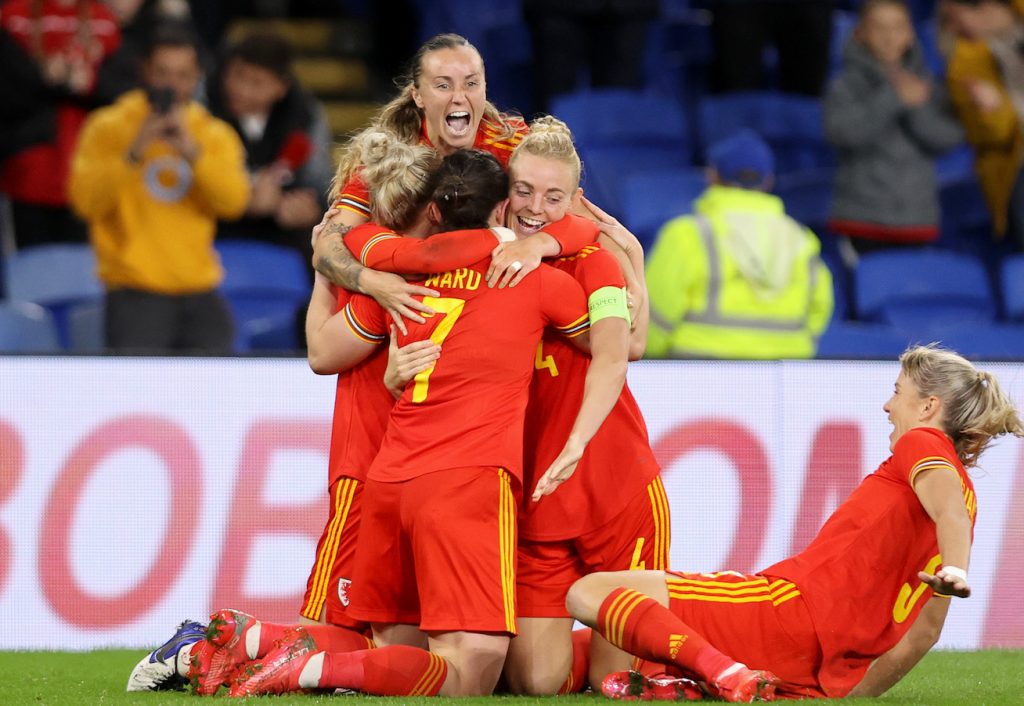 On her goal itself and the top pass and finish combo:
"What makes it even more special is it's my roomie Razza [Rhiannon Roberts]. We've been talking about this in the last few days, that she was gonna set me up. I mean, what a pass that is, through the eye of a needle, and it was nice to get on the end of it."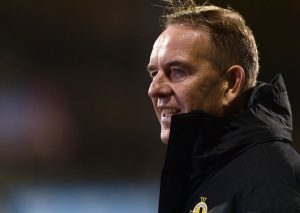 At a sold-out Seaview in Belfast, Northern Ireland played out a thrilling 2-2 draw against Euro 2017 semi-finalists Austria, coming from behind to lead 2-1 before conceding at the death (Group D). Talking to the BBC afterwards, a proud Kenny Shiels said: 
"Austria are a mighty team, so to see them celebrating a draw against us like they did makes me think 'wow, they must rate us'.

"We were up against it, but again, we were spot-on tactically, because we shut down the necessary spaces that we needed shut down and we opened up spaces in their back line.

"The performance was Grade A and we can't take that away from the girls. They put so much into it, you can only ask for full commitment. There are girls there who could hardly walk towards the end."
Friendly International: SCOT 0-2 SWE Reaction: Losa positive about performance & Gerhardsson happy with squad depth