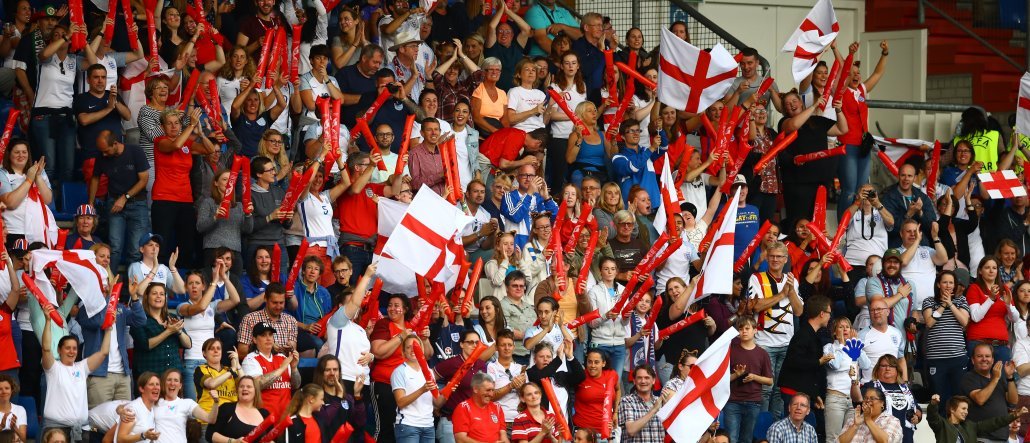 The Football Association has today announced that it has submitted its official bid to stage the UEFA Women's Euro 2021 finals in England.
UEFA's deadline for bids to stage the tournament is 31 August 2018, with a final decision on the successful host nation to be taken by the UEFA Executive Committee on 3 December 2018.
The FA's decision to submit its bid follows England Women's successful Euro 2017 campaign in the Netherlands which saw the Lionesses reach the semi-finals, generating a record peak audience of four million TV viewers in the UK.
The bid proposes a country-wide spread of host cities and stadia of varying capacities, with Wembley Stadium earmarked to stage the tournament's final in July 2021.
The proposed cities and stadia included in the bid are:
Brighton & Hove – AMEX Stadium
London – Wembley Stadium connected by EE and Brentford Community Stadium
Milton Keynes – Stadium MK
Manchester – Manchester City Academy Stadium
Nottingham – Meadow Lane
Peterborough – ABAX Stadium
Rotherham – AESSEAL New York Stadium
Sheffield – Bramall Lane
Martin Glenn, The FA's chief executive officer, told TheFA.com: "Our bid to host UEFA Women's Euro 2021 reflects our strong commitment to supporting and growing women's and girls' football in England.
"We have invested heavily in the women's game in recent years and the opportunity to bring the tournament to England would represent a landmark moment for women's football in this country.
"Our aim is to make UEFA Women's Euro 2021 the biggest and best showcase for women's football ever seen in Europe.
"We have not only the ambition, but the tournament-hosting experience, infrastructure and incredible spectator demand to ensure we would deliver a truly memorable tournament."
Baroness Sue Campbell, The FA's director of women's football, said: "We have made great strides in growing participation, support and success at all levels throughout women's and girls' football, of which we can be rightly proud.
"In 'The Gameplan For Growth' strategy, launched in March last year, we set ourselves some challenging targets which we are on course to achieve, but we are impatient to accelerate the development of the sport.
"There is no question that the opportunity to host such a prestigious tournament would provide us with an incredible catalyst for the future growth of the game at all levels."
The FA's bid has received the full support of the UK Government.
Tracey Crouch, minister for sport and civil society, added: "On behalf of the UK Government, I give our wholehearted support for the bid to host UEFA Women's Euro 2021 in England.
"We are excited by the opportunity UEFA Women's Euro 2021 presents, which will undoubtedly inspire thousands of women and girls to get active and take up football, whilst showcasing to the rest of Europe and the world our country's capacity for delivering truly world class events."
England previously staged UEFA Women's Euro 2005 at venues across the north-west of the country with 29,092 watching England's opening win against Finland in Manchester a record for an opening group match.