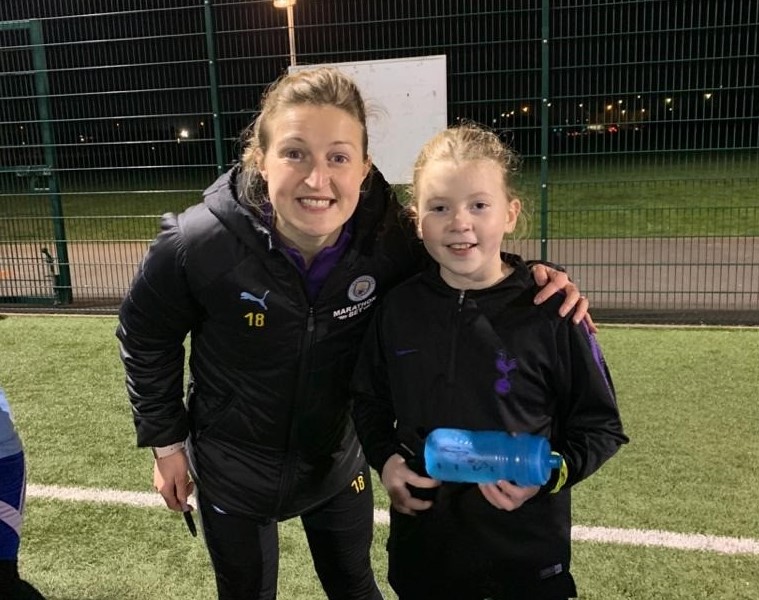 Jessica James has more in common with England Women's striker Ellen White than being a prolific goalscorer, both having been Mini Ducks at Aylesbury United.
SK: Tell us a little of your footballing history and any personal high points?
JJ: My name is Jessica James and I play for Aylesbury United Ladies & Girls U-11 Greens. I started playing for Aylesbury United when I was eight years old but my interest in playing football started when I was five. I love playing football and I do extra training to help with my football skills. I have played for Wycombe Wanderers, MK Dons and I recently joined the Bucks Sports Academy for Girls.
I've always played as a striker. I played up a year in my first full season and scored 24 goals. Last season my team won the league, two cups and various tournaments. I managed to beat my record by scoring 104 goals in the league and was awarded a special trophy for the achievement. I also got to play at St George's Park, once with Aylesbury United and a second time with my school team.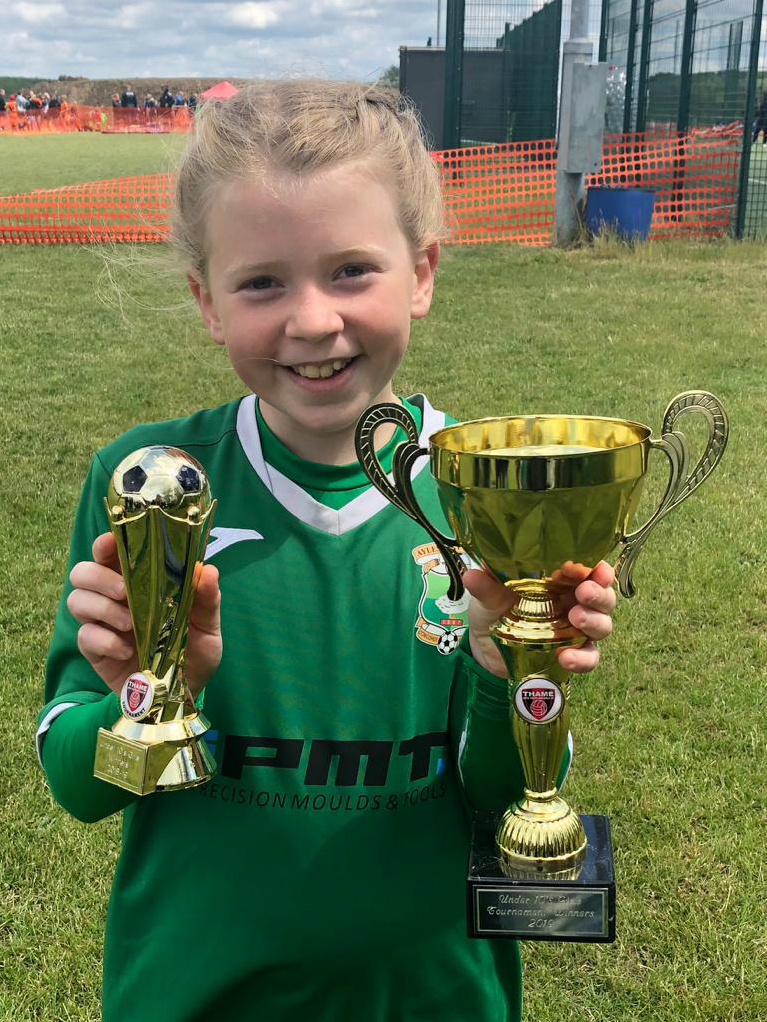 SK: Do we need to ask who your favourite player is?
JJ: My favourite player is Ellen White, who is from Aylesbury and started playing football when she was a Mini Duck. My coaches at Aylesbury United are Ellen's dad and brother and they have helped and encouraged me to improve as a player. I have been lucky to meet Ellen a few times, including when she presented the club's 2017/18 end-of-season awards and more recently when Manchester City ran a football clinic in Aylesbury.
I have watched England Women several times and they have inspired me to play for my country. I can use both my left and right feet and I hope one day that I will be able to use them both on a pitch like Wembley.
SK: How had your team's season been going before lockdown?
JJ: It's very disappointing that the season has been cancelled as my team were doing really well again. We had only lost one game all season, and that was in extra time! We won the mini-league trophy twice and we were in the semi-final of two cups. I was top scorer in our team and in the league.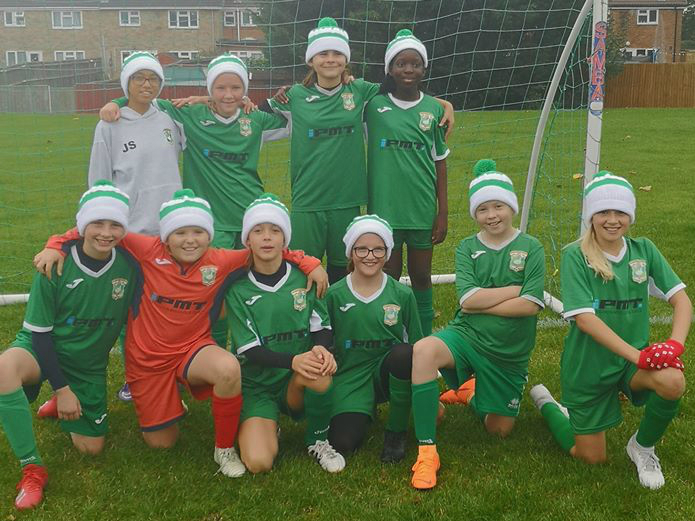 SK: How are you trying to keep fit and fill the void in football?
I've found it very frustrating not to be able play football but I've tried to keep myself busy since the lockdown. We have astro turf and a goal in the back garden and my sister and I have been doing mini-training sessions with my dad, who is the coach for my sister's U-9 team. We've done the keepie-uppie and toilet roll challenges, which were fun. The club also produced a video of players and coaches clapping for the NHS and I was very proud to be part of this.
I miss playing with my team and I can't wait to start playing competitive matches and scoring goals again! Stay safe footy girls. ��⚽��
Thank you @NHSuk from everyone at Aylesbury United Ladies & Girls FC 💙👏 #ClapForOurCarers #ClapForTheNHS #ClapForCarers #ClapforNHS #StayAtHomeSaveLives #FootballsStayingHome pic.twitter.com/t36c4ckTUo

— Aylesbury United Ladies and Girls FC (@AULGFC) April 16, 2020